My buddy and I went up and set out the blind in preparation of our archery opener on Sept. 1st. We're almost up to the field and do our usual "poke the head and see if anything is there". Well, there was. A moose! Unfortunately, her calf wasn't with her which made us nervous. But she moved on eventually. Anyway, here are some pics of the blind going up.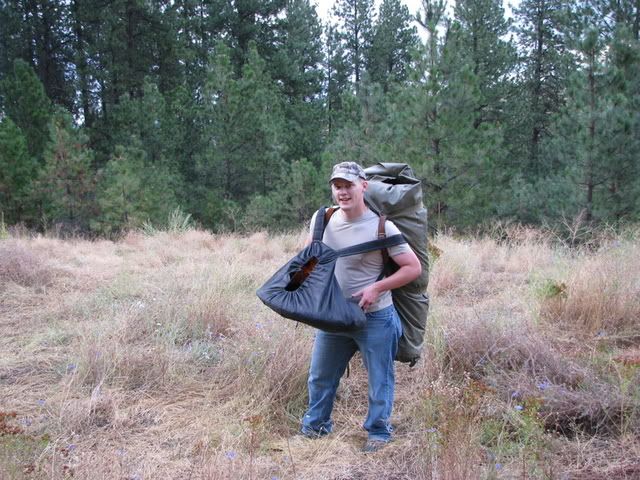 My buddy packing up the camo netting and blind while I have the corn on my back
Before the blind goes up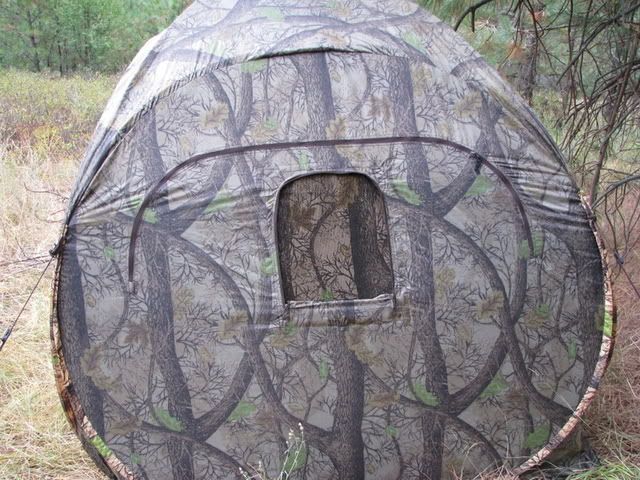 Pic of one of the shoot through windows, pre-modification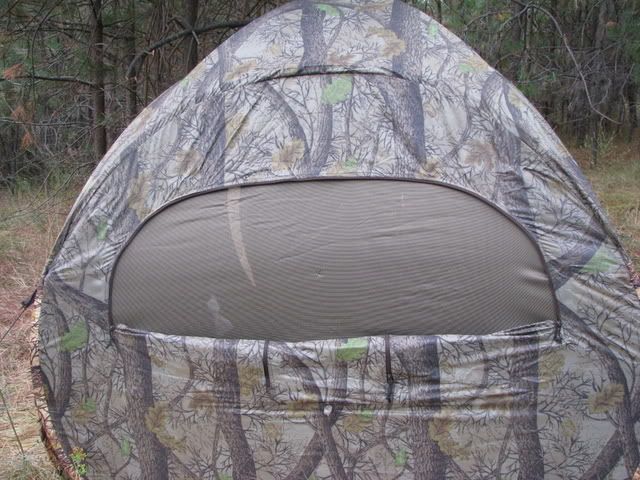 Pic of the window we made to increase the field of view. The small hole in the middle is where I had shot through it.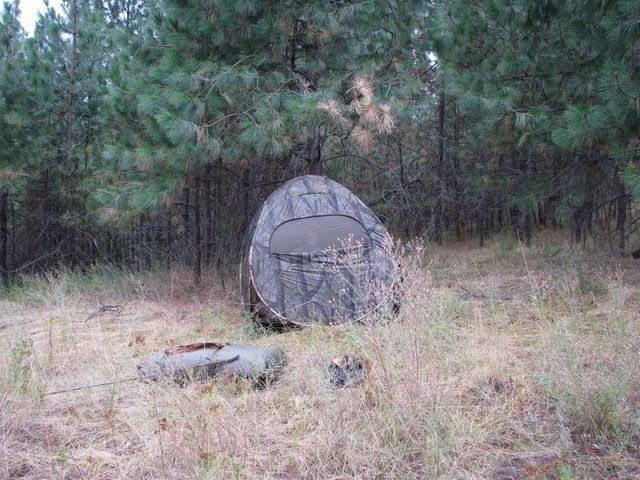 Just the blind. You can barely see my buddy inside it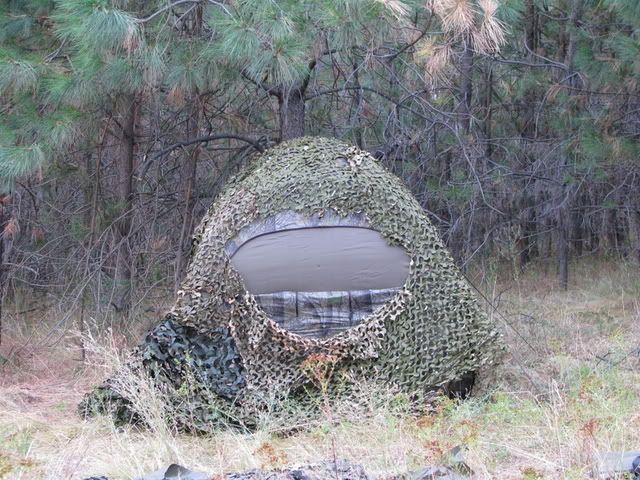 With the camo netting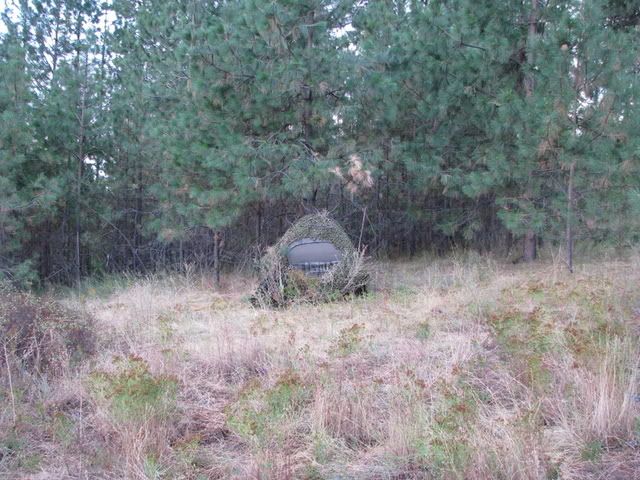 Blind complete
Rub?