Didn't take them long to figure out what it was... Set the feeder up at 5:00pm, had pics of deer eating under it within 2.5 hours. The big guy was a little apprehensive at first but eventually he came in and started eating. He's been missing in action for about a week so it's nice to see him back in my neighborhood.
I also aimed my second camera at it and caught this cool looking pic taken while the other camera's flash is going off: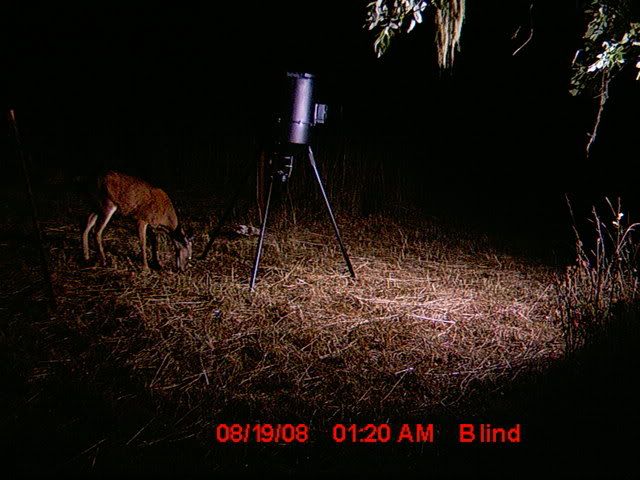 That feeder really slings the pellets so I repositioned it a few feet further down the fenceline today. Adjusted the cameras too so we'll see how the new layout works. I set the timer for a single feeding every day at 7:00am, hoping that it will start to draw the bucks out in the early daylight.