I took one of my buddys from work out for a crow shoot this morning. We should've had two limits but my buddy probably shot at fifteen birds before he finnaly hit one and his shooting didn't improve much for the rest of the morning.
He still had fun even with all the ribing he got about his shooting.
We ended up with 41 birds.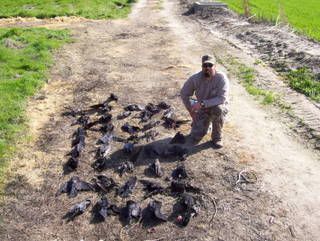 My buddy came up with a new name for crows. He calls them
CARP O' THE SKY