Ok, here's how our day went. First we set out the decoys and made our makeshift blinds.
...can you see me?
...Here's Johnny!!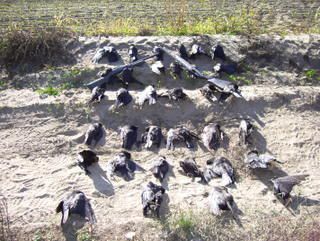 We slammed a few
We picked everything up and had a few brews when all of a sudden we found out that this made a pretty good decoy spread too.
so we shot a few more.Then some drunk a$$hole tried to start a fight so we whooped his ass too!