Well got back last night from my much anticipated bear hunt in the YB's. We'll start off my saying that I went in very confident as my "honey hole" has been very productive over the last 10 plus years. It has been so good that I have guaranteed friends that with some hard work I could get them a bear. Last year was the first time that we came out with out a bear but I did put my bud on a 400lb blonde phase bear that he missed with his bow at 31yds. We saw 9 bear on that 3 day hunt and my buddy did go back 2 weeks later with a friend and got a good chocolate phase bear. It was the 7th bear they saw that day. I've hunted this area in the past and have seen as many as 16 bear on a 4 day hunt. Well by now you all can probably see where I'm going with this...I hunted for 4 days and didn't see or even jump a dang bear. I'd like to say "oh well that's hunting" but I'm really shocked with this turn around. I did see a ton of bear sign but very little was fresh. I found one spot where, I kid you not, in a 10yd by 10yd area I stopped counting a 20 piles of bear scat. There looked to be very little as far as a Manzanita berry crop this year as out of about 60-70 piles of scat maybe half a dozen had berries in them. Looked like the bear were feeding heavily on acorns and grasses. So I hunted the Oaks and sat a pond where in the past the bears have come to drink and feed on the green grass. There was very little chance at being very quite still hunting as things were bone dry. I'm not sure if it was the drought, lack of normal food sources, the......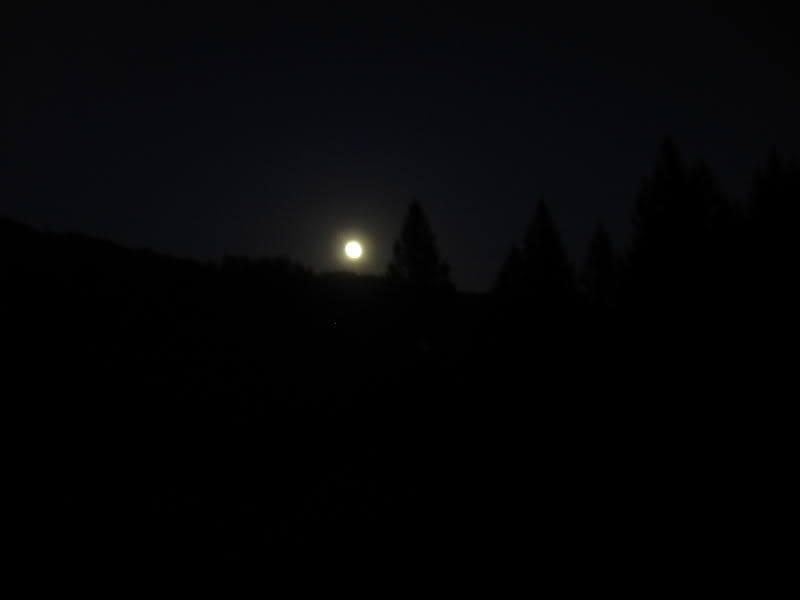 or a combo of all of the above. It sure wasn't hunting pressure because as usual I never saw another person or even a boot track. I did hunt my "Bear pond" differently this year. I usually pack in a light weight tree stand and hang it at the pond. This year because I went in solo and not wanting to take any chances I hunted on the ground. I used ground blind material and tried to stay as scent free as possible and sprayed everthing down with a scent eliminator.The "Bear Pond"...water level way down
My blind
It doesn't help when you've got these guys wanting to tell the world that somethings up
I don't know. I'm shocked as is my Father and friends who know this spot. I'll be thinking hard about this hunt till next year as I'll be back. I won't let an off year stop me from hunting the area. On a positive note...I did see more deer and deer sign than ever in this area. Probably because of the lack of bear...huh. I did pass on a small buck on Wed. morning. I got to get away from the every day grind...camp
and see some beautiful country...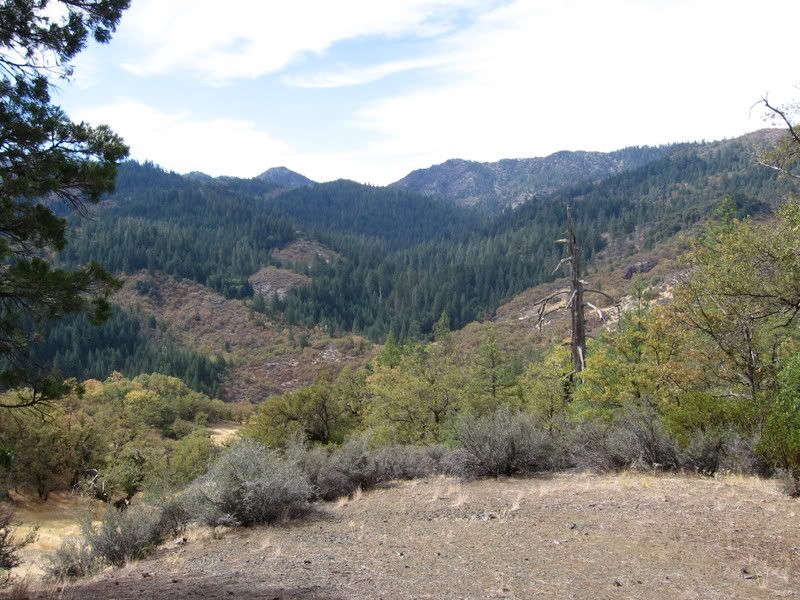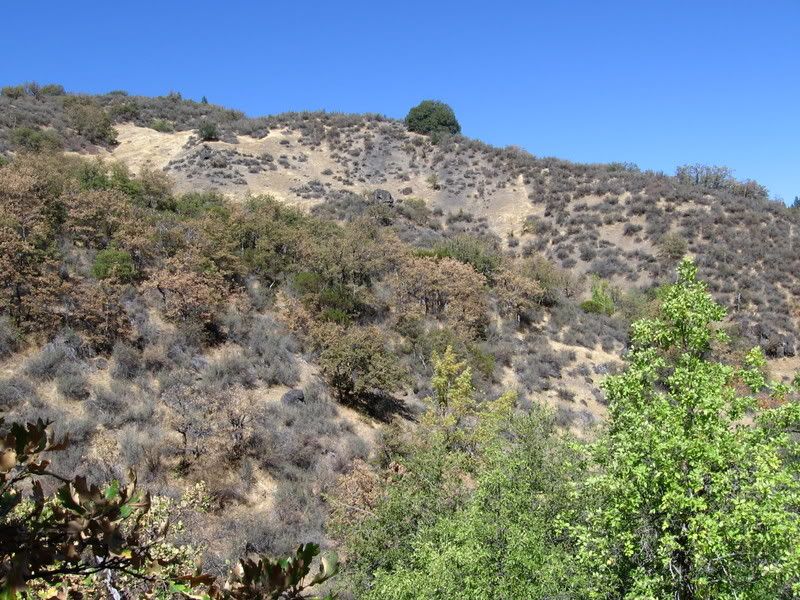 I did hopefully save a fawn or two when I spotted this guy and called him into 20yds using my hand. About a 35lb male. Unique reddish color. Oh, and the .338win mag ain't very fur friendly.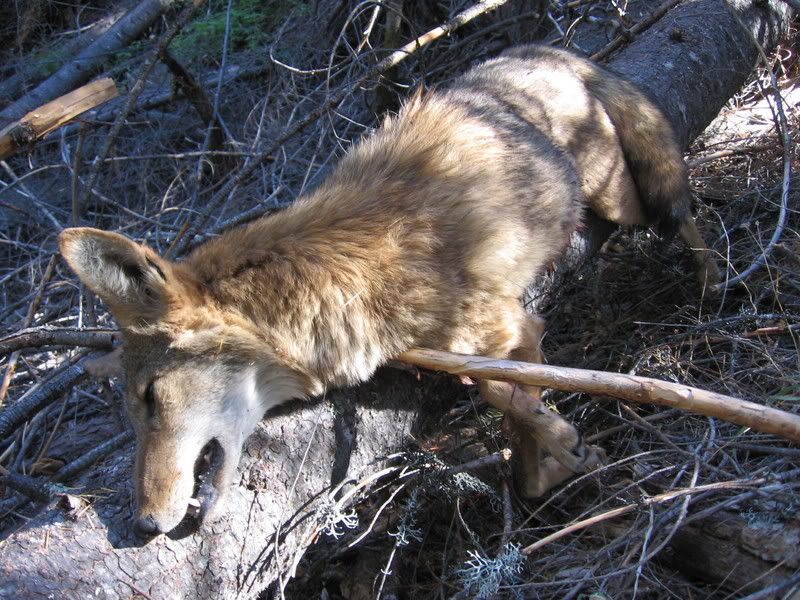 All in all it was a good trip, besides having to dodge multiple snakes every day. I got to test out some new gear. I got to go out and do one of the things I love most in this world. So I guess it was a successful hunt after all.