Well had to go out and pattern my Benelli with the Carlson Dead Coyote choke and Hevi Shot Dead Coyote loads...especially after hearing of the problems ehd is having with his Benelli.This is the first time I've ever tried this so I started out at 20yds. Pretty devastating as expected and on target. The orange dot is 3" across for referance.
Back side of the 1" plywood.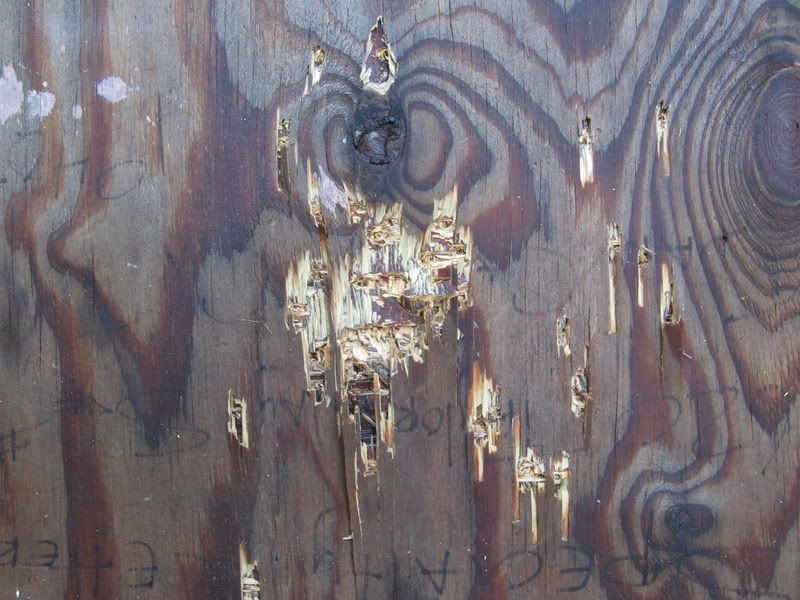 I then moved back to 35yds. Still looks like it's knockin em into la la land.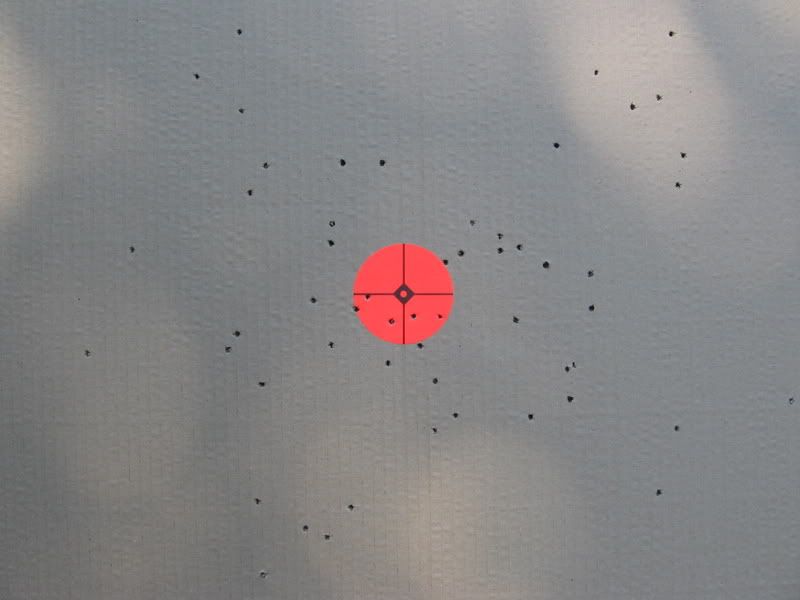 Backside of the 1" plywood.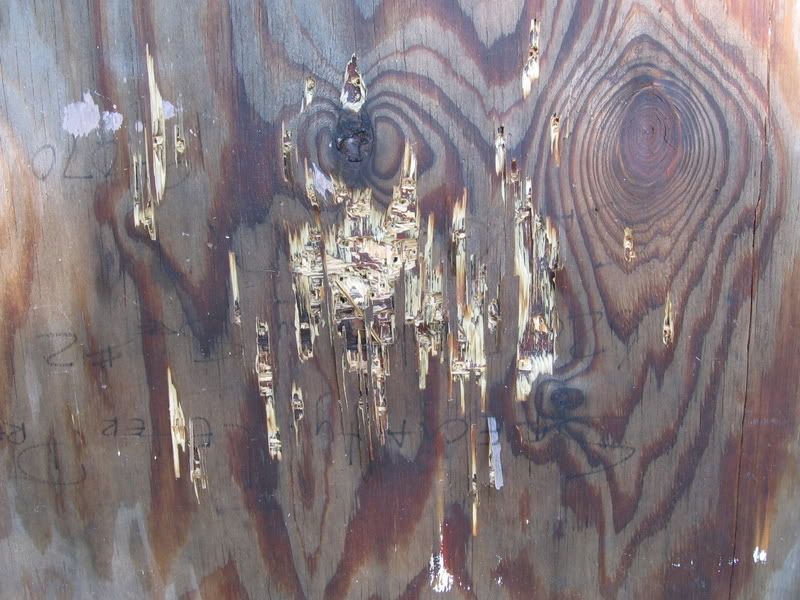 Then I moved back to 50yds. The pattern definatly opened up. Still looks like it's killin em plenty good. Note...I did drop the barrel slightly as I shot so the pattern is a little low.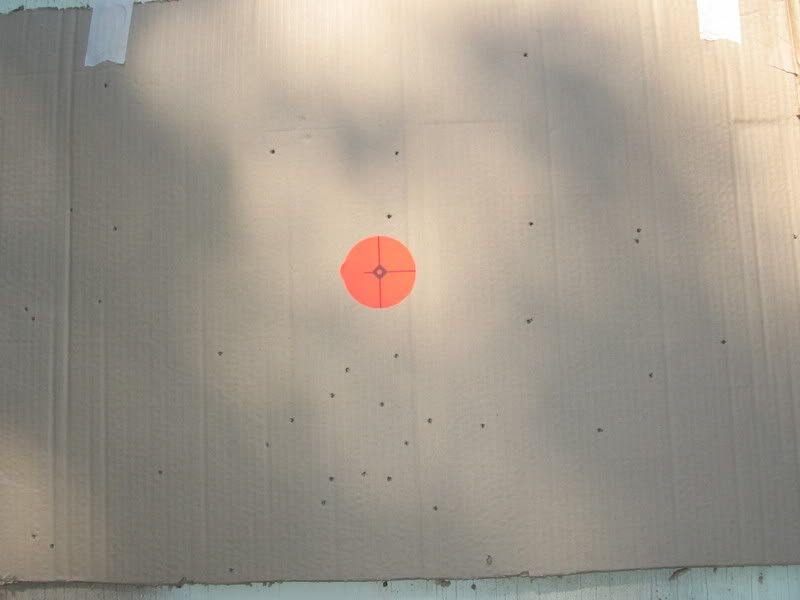 Not sure I want to shoot farther than 50yds at a yote...will see how it goes in the field. Any thoughts from you shotgun experts, are these patterns good enough? At 50yds the pellets did not go through the 1" plywood.Also shot my custom built .338 win mag to make sure it's on target for bear season in a few weeks. Not sure what kicked worst the 3 1/2 mag or the .338...All I know is they both let me know there's a whole lotta bag behind em, OUCH!3 shoots at 100yds with factory Federal 225gr Trophy Bonded Bearclaws. This rifle flat out shoots for a 33 cal.
Oh...had the 17hmr with me so some squeaks had to pay the price.