This is one from a few weeks ago, I forgot all about it. Thats what happens when you put in 127 hrs at work.
Went to Red Bluff Ca. to get this female.
I was calling a narrow strip of BLM that has produced for me before. It was about 20 mins in with Snow shoe hare and Sam was laying right next to me on my right side when the breeze blew from my left Sam whipped his head around and looked that way and I slowly looked and there about 80 yds away she stood looking from Mojo then to me and Sam and must have decided she didn't like this picture and she turned and trotted off and I got my rifle around and she stopped on her own about 100 yds out turned broadside and took one last look and I let her have it.
Again big hole but the otherside was worse the 105 went through hit a rib bone and that was it.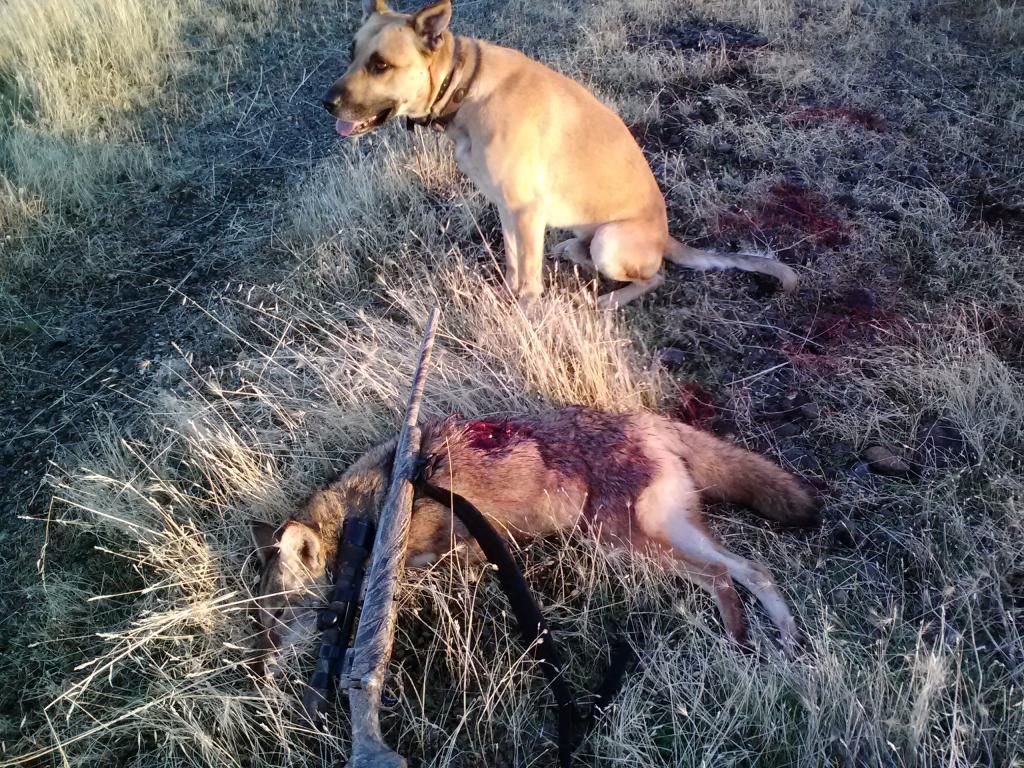 Again Sam did good he never took his eyes off her through the whole process of me lining her up and shooting, When I said go he went right to her and made sure she was finished...I don't think I would have got this coyote with out Sam, I was ready to stand up and end this set if it weren't for the breeze and Sam I think I would have stood up and she would have been gone
I love my dog.........
She came from the highway like she crossed it to get to us but must have used all her lives on that trip.....all that way just to get the Savage treatment.