Went out to a Ranch in Ono,Ca today with ol' Smokeball. weather is great cloudy cool and no wind can't be more than 50 today.
Made our 1st set up over looking a wide valley that has a creek in the bottom and lots of oak trees.No rabbit distress today I was thinking its getting around that time of year when they start pairing up so howls and whimpers was the theme.
Immediately upon female inv. we had what sounded like a pair off to the East of us down in the creek bottom.
I then played a pair yip howls on the Fox Pro...that did it sounded like at least 6 maybe more and they were everywhere.After a couple more howls we sat quiet for a few mins. then I played fawn dis. nothing was moving even though we knew they were out there.
Now after all that and sitting there with nothing moving I decided to play something I have never played at this particular ranch......kitten dis. after only 1-2 mins here come a good sized male chargin up out of the bottom to the North heading straight for Mojo. He dropped out of sight for a min then popped up out the the wash....He was appx 150 when I shut caller off and he came a few more strides and stopped on his own.....I lit him up with a 105 amax he dropped right there. When I got to him bullet ripped a huge hole right at the last rib no exit, He was a slushy.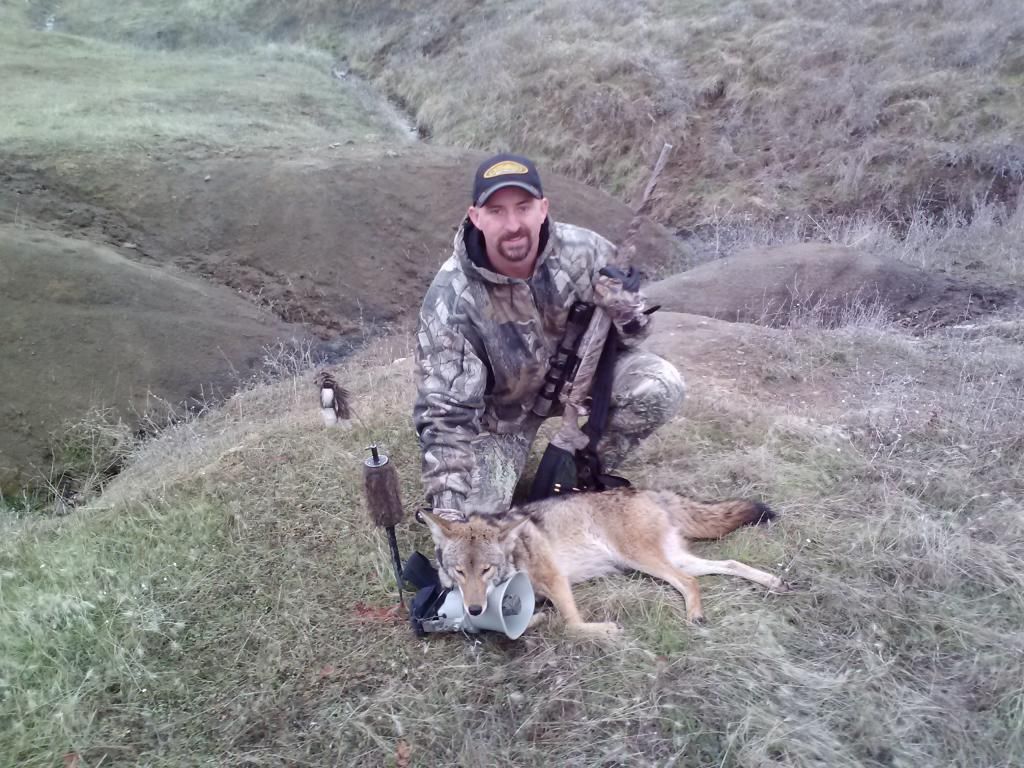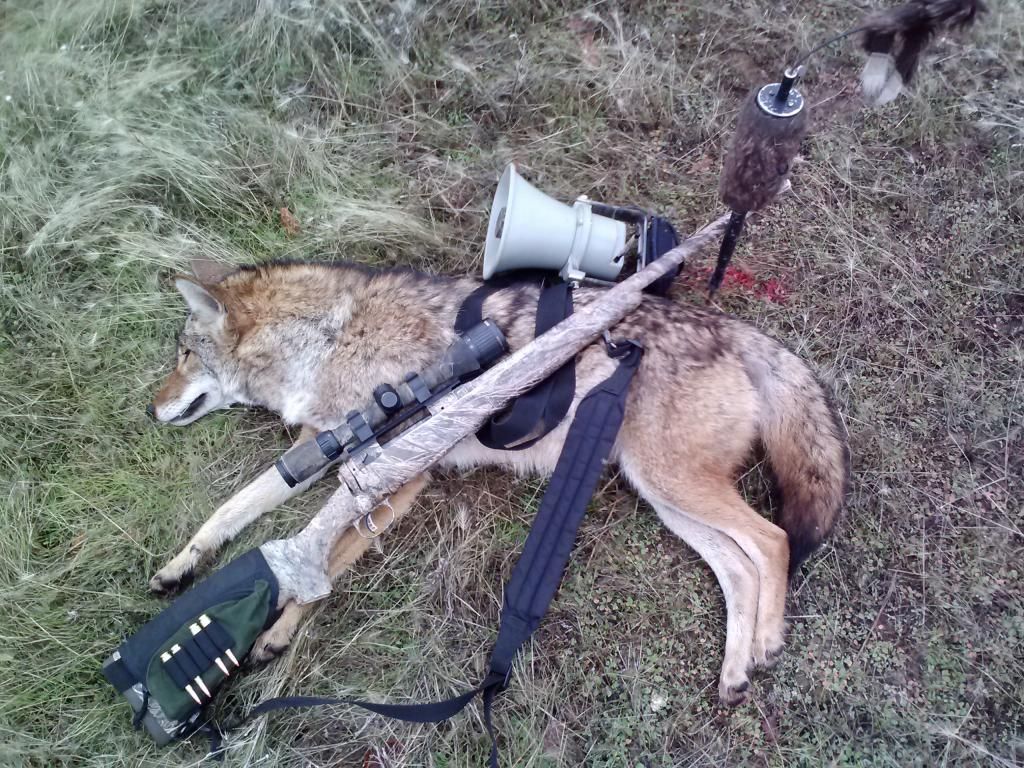 We went to the East all the way down near where the others were howling down in the Eastern bottom but they didn't wanna play. so 2 sets 1 coyote.
Put hole down cause it was a nasty gory crater gotta keep PETA happy.
Smokeball never saw this guy come in he had a big oak right in the way or he said he woulda shot it out from under me.....I don't think he coulda hit it he's just talking smak.