I left my house at 11:00 am this morning to go out to check my trail cameras and get in a few coyote calling stands.
On the first stand I set up with my shotgun sitting in the shade of a bush with my CS-24 sitting about 20 yards below me. I had my Contour video camera about 5 ft from my CS-24. I have been trying to get coyotes on video if they get close to my Foxpros.
I had Bay Bee Cottontail going for about 6 minutes when I heard a coyote running in fast from my right. I could hear the coyote's feet hitting the ground as it was charging in hard sidehill from my right. As soon as I saw it I started to take pictures of it.
These digital cameras sure do a good job. I really didn't know if I got any pictures of this coyote because it all happened so fast.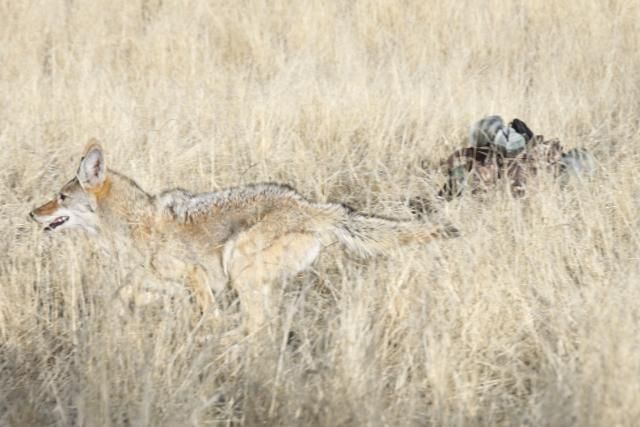 I was pretty sure the coyote went right by my CS-24 so I dropped the camera and grabbed my shotgun. The coyote was about 30 yards away about to go over a small ridge top when I stopped him with my shotgun.
I found out later that the coyote ran between me and the video camera so I didn't get the coyote running by on video.
My next two stands were blank stands. The fourth stand was a good one.
On the fourth stand I put my CS-24 on flat ground in a canyon bottom. I climbed up the side of the canyon about 20 yards and sat down in some big rocks with my rifle beside me and my shotgun in my lap.
I started up the CS-24 and about 8 minutes later I saw a coyote come over a ridge about 300 yards away and it is comming pretty fast. The coyote has to cross a creek bottom to get to my side of the canyon.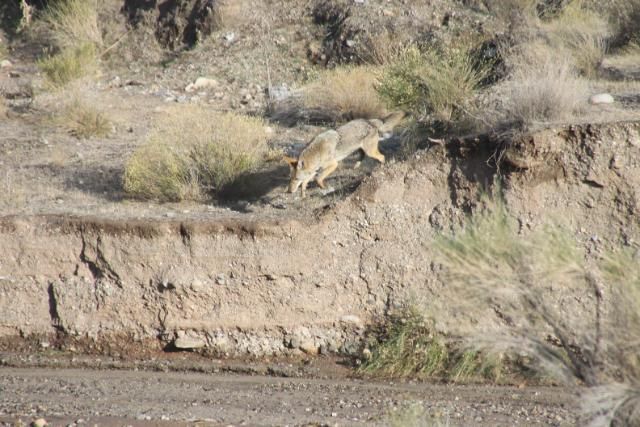 The coyote had no problem crossing the old creek bottom. Now it had about 100 yards to go to get into shotgun and video camera range.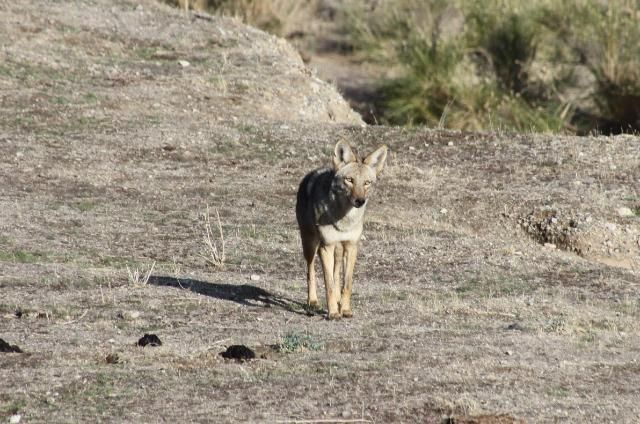 When the coyote stopped I though I may have to grab my rifle. But the big male coyote didn't stop for long and started for my CS-24 again.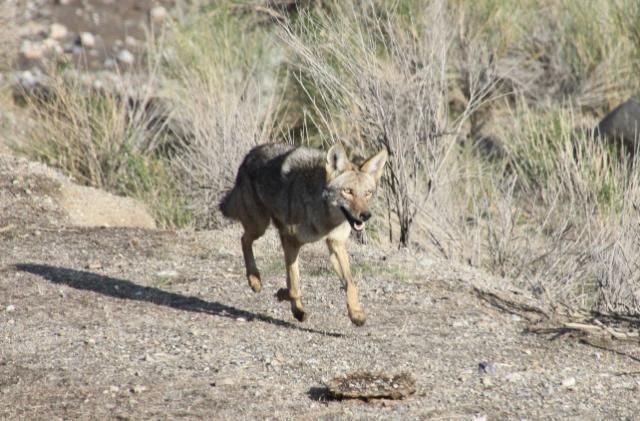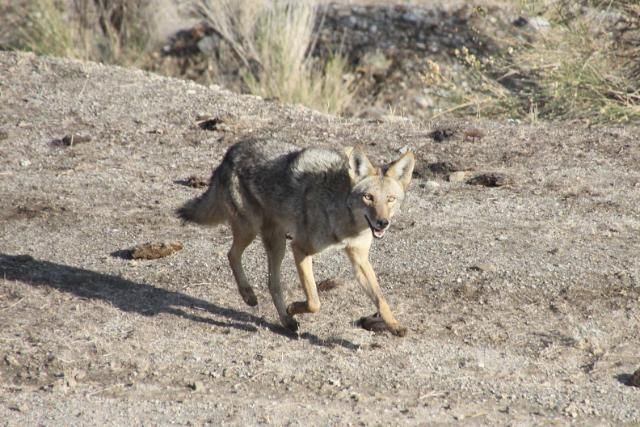 The coyote looked right at me but kept on comming towards the CS-24 for about 10 more yards. Then it stopped and turned around and started to leave. So I grabbed my shotgun and put the big male coyote down for the count. I did get some video footage of this coyote so I will post the video later.
I got two coyotes and some pictures, it was a great day. Now I need to check my trail camera cards to see what is on them.