I headed out recently to hunt a string of stands I've hunted before. Started off early and after a couple of blank stands, I was making my way back to the main road when I notice a severe wobble in th rear of the truck. Yep, a flat.
Definitely not fixable.
After a quick change out, I headed back to town to replace the tire. The tire guy had me back on the road in about ten minutes.
The very next stand I had a goofy coyote bounce in looking for a meal. He looked my way and kept on going. He checked up at 100 yards and gave me one more look. The 204 knocked him over.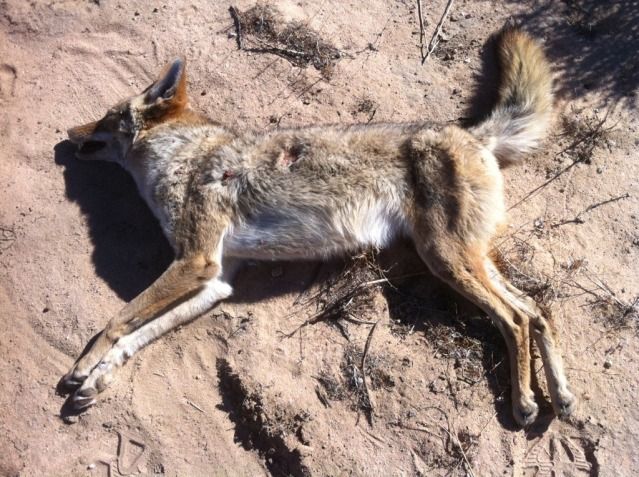 A few stands later I had another big, brown coyote come in cautiously. He was weaving slowly through bushes and brush and finally gave me an open shot at about 120 yards. I hit him good, but he ran another forty yards and then did a crazy double cart wheel and was done.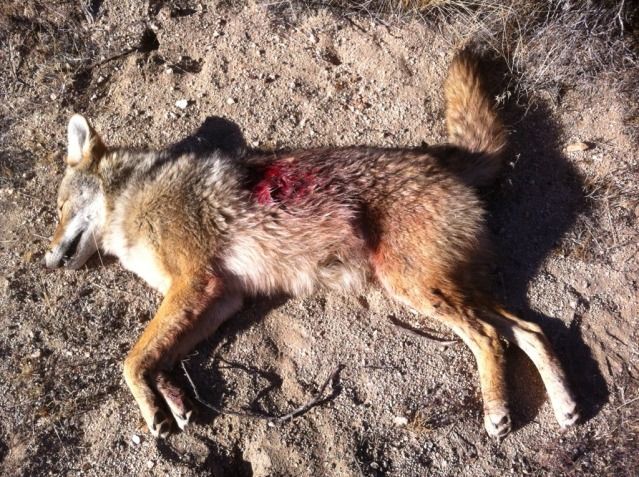 I had another come in quick on the same stand, but he never gave me an open shot and left pretty fast.
Despite the tire issues, it was a good to get back after it.