Think I'm falling in love again. Several of you have mentioned this combination, I'm a believer.
I made the trip to Sacramento Valley Shooting Center. This load works best in my Contender with a 23" barrel and a Simons 6x18x40. I know cheap glass. I took off the Leupold 3x9x40. I just wanted more power and had the scope.
I would not recommend this load without working up loads and checking for pressure signs.
I was looking for a reduced noise and muzzle jump. I also rigged a diving weight to the front sling attachment that added 4.75 lbs. I can see each bullet hit/squirrel hits. We'll see how it improves the video blur out I was getting.
I got the best accuracy and velocity with 12.0 g. Blue Dot.
I loaded again form 11.2g. Blue Dot average= 2762FPS. 11.4g. Blue Dot average=2866 FPS.
11.6 g. Blue Dot average= 2963 11.8 g. 2963 FPS no change ???? 12.0g. Blue Dot = 3030 FPS.
By the way did I mention I dislike pulling a shot or flyers.
3 shot group = .399 @ 100 yards 12 g. Blue Dot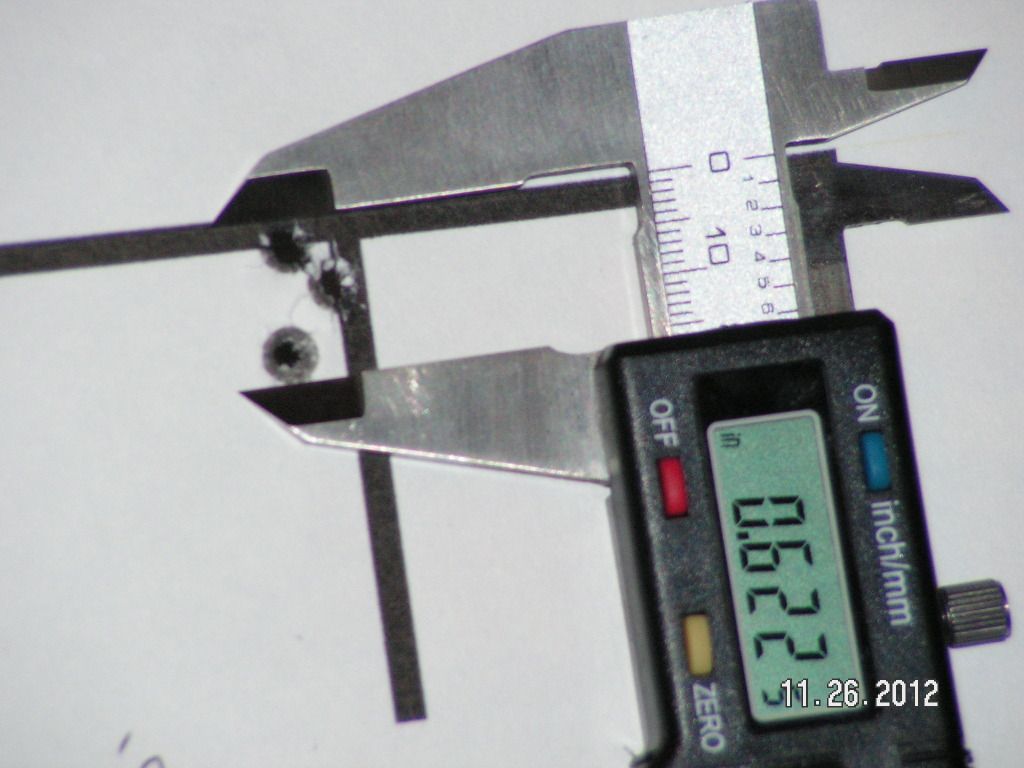 5 shot group .703 @ 100 yards 12 g. Blue Dot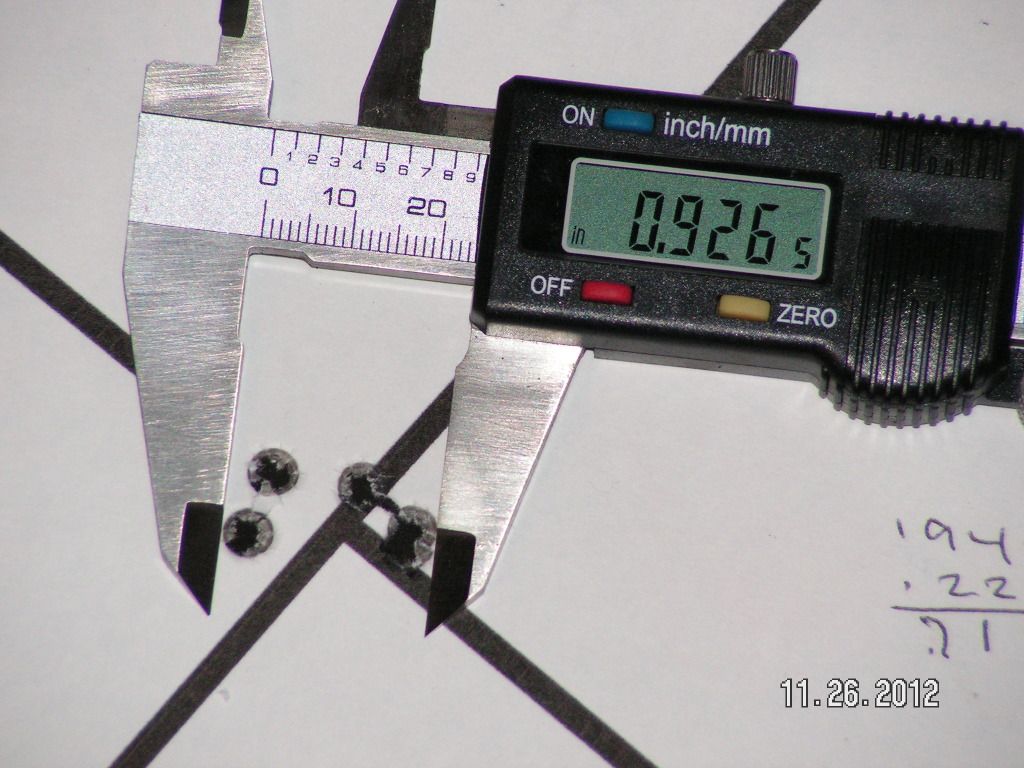 10 shot group = 1.075 at 100 yards. 12 g. Blue Dot. (eliminate the flyers, this was a .766 ten shot group)