Well, sadly the ducks are getting smarter and jumping further out. Although how could I complain? I went with just Charlie (the youngest) this morning and shot like usual, missed
. But we did not come home empty handed, we managed a couple of these guys.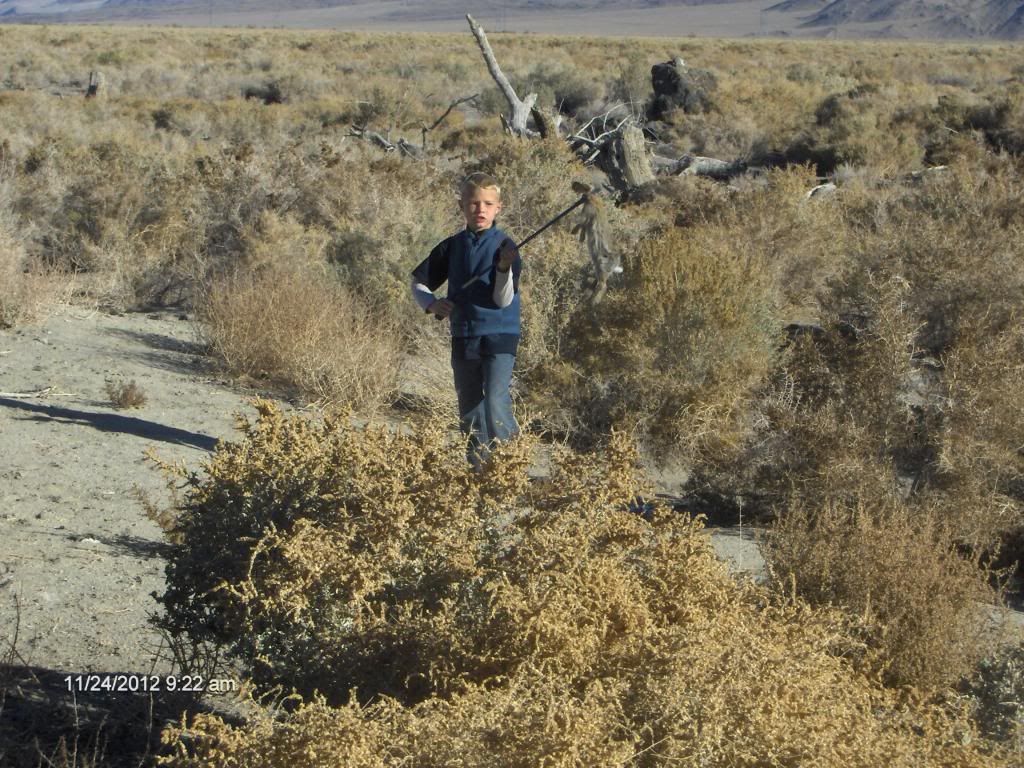 And just so you know, he's not afraid to touch them, he just loves using his official duck-in-the-creek removal tool, grandma's reach extender
. I took them both out later this afternoon to shoot more rabbits, but only under the condition that he start using a rifle and not a shotgun. Took an hour or so, but he finally connected. Now that's what I'm talking about! Great grampa's old Marlin 25 .22lr bolt action, gotta love it.
And you have been hearing about it or a couple of days now, so I thought I would show you my beautiful little "duck walk". Where else can you shoot quail,duck and rabbit in the same place with no problems. And BB size steel shot didn't do as much damage as I thought. Frank, you should recognize a lot of this since you could see where we took most of them at from where you were at in one of the spots up here last month.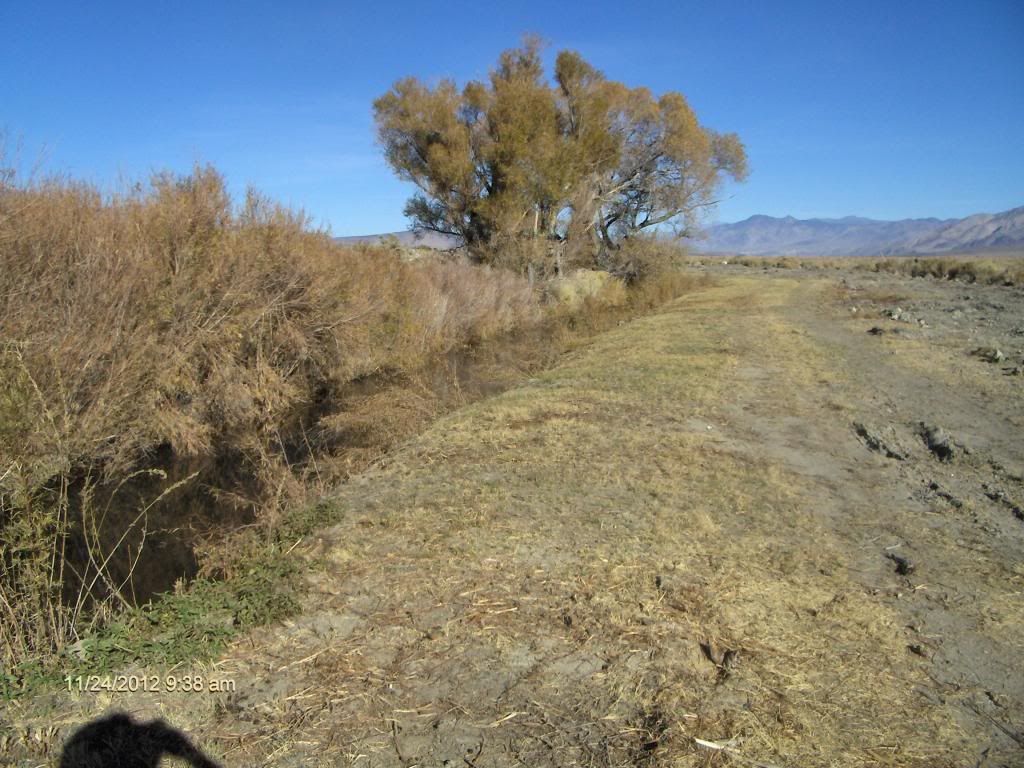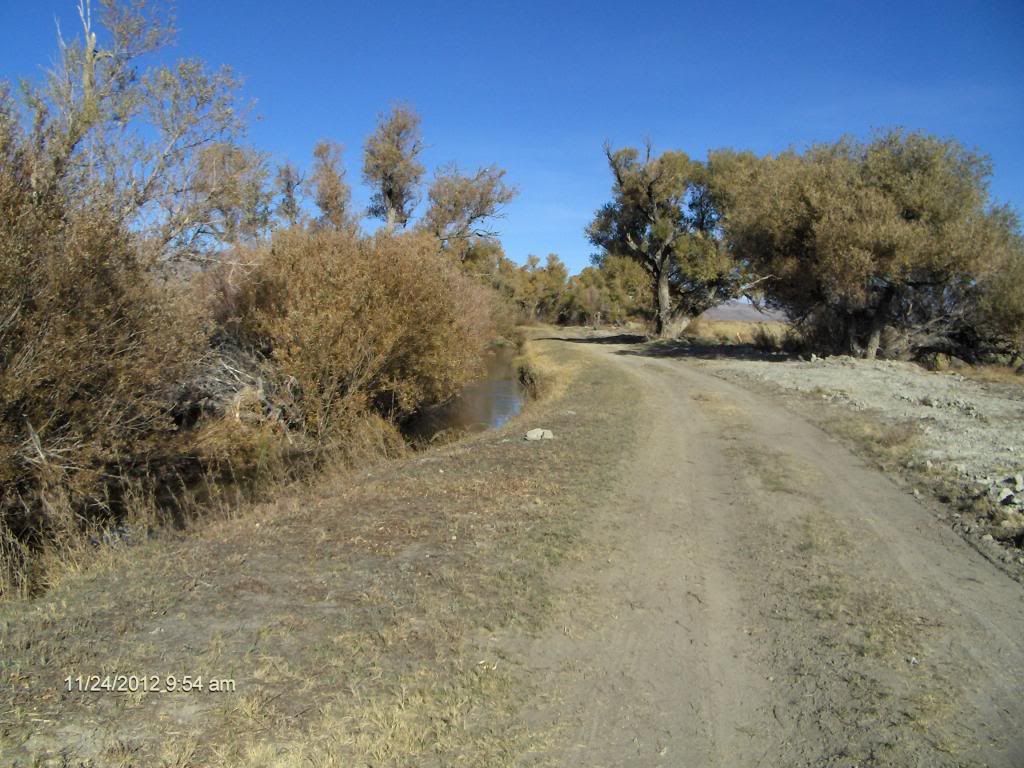 We just walked creekside and puddle-jumped the birds. It was especially great right where the water was calm by the man made dams in the run-off. Easy walking, great view, perfect weather (high 60's), and lots of ducks that get next to no pressure. What else could you ask for? Sadly my trip come to an end early tomorrow
. We'll see if I take the kids riding in the morning, or I may sneak out and try for the last three I wanted today and spend a couple alone minutes looking up at the hills on both sides of the valley where my grandparent's and father's ashes are spread? Who knows? I can only wish everyone had a holiday weekend as great as we had. The pile of feathers and truck hood that was used as a late night cutting board shows you how much fun we had
I never realized until after reviewing this post how much the shadow of my Stetson shows up in the bottom of the pictures