I left my house this morning to go check out some property that I have not hunted in at least 5 years. After scouting around for about 4 hours I decided to make some stands on my way home.
On the first stand I parked my truck behind a little old broken down barn. Then I walked about 200 yards down the hill and sat down up against a juniper with my shotgun. I had my Foxpro Fury going for at least 15 minutes when I decided that stand was over. Before I stood up I looked back behind me and there was a coyote about 150 yards away looking at my truck. I should of had my rifle and my shotgun with me on that stand.
The next stand I had my shotgun with me and I was sitting up against a scrub oak tree with my Foxpro Fury about 15 yards in front of me. I played some rabbit distress sounds and some bird distress sounds for 16 minutes and then switched to Pup Distress 3 on full volume.
About 2 minutes later a coyote runs right up beside me from back behind me and to my left. It stopped about 5 yards away from me and it was starring at the Fury and Fox Jack decoy. When I leaned out around the tree to start taking pictures the coyote saw the movement and it took off.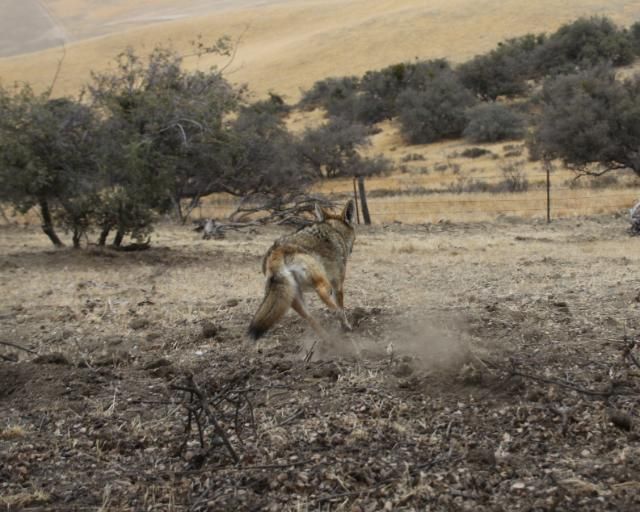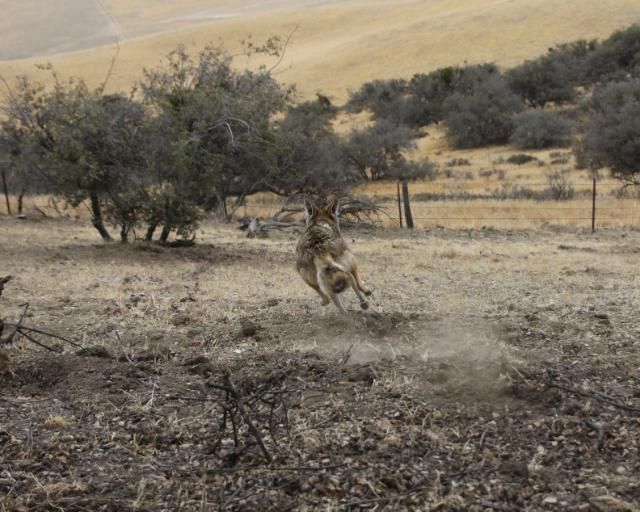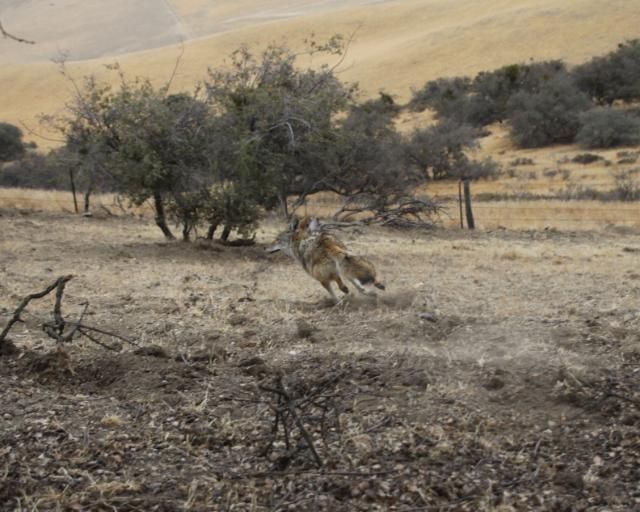 After taking 6 pictures of this coyote hauling a$$ away from me, I grabbed my shotgun. At 30 yards the Federal Heavyweight #2 shot went completely through the coyote.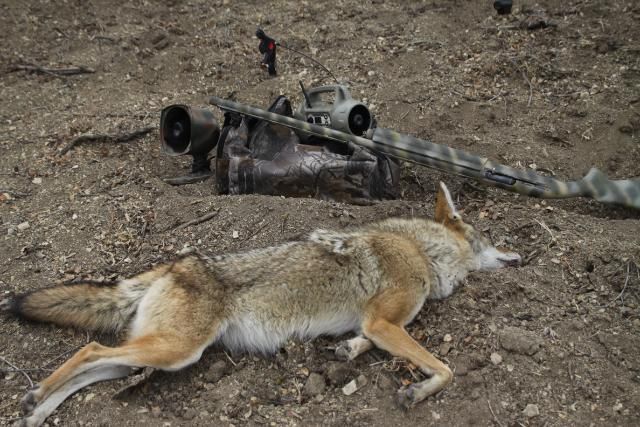 On the next stand I used my rifle and panicked when a coyote was running slowly up to my caller. I was not patient at all and missed the coyote at about 40 yards away while it was still trotting up towards my caller. I should of had my shotgun on that stand.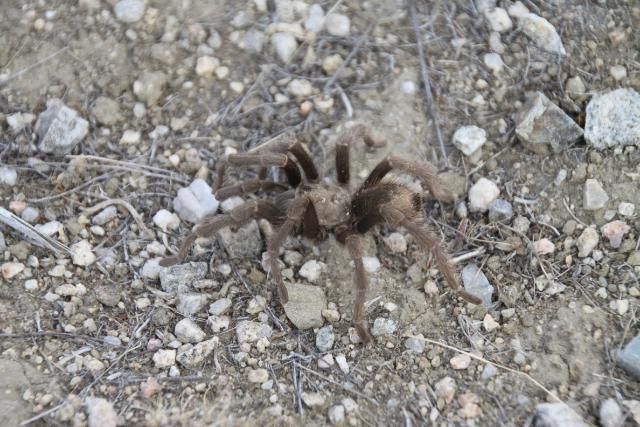 I saw this little guy on the way back to my truck.