Today we went coyote calling on a ranch up in some higher mountains that I have never hunted before. It is some beautiful country but it is very steep with lots of thick cover.
All of the action happened on one stand. I had my 22-250 and the two guys with me had shotguns. I was sitting in the shade of some brush and the guys with me were sitting to my right about 15 yards away and they were also in the shade of some brush.
We were very close to the top of the mountain calling down into a canyon. We were sitting on a ridge with another canyon behind us. I started the caller playing Bay Bee Cottontail.
At the 4 minute mark I heard a coyote run in from my left side. It came out of the canyon back behind us. The coyote was only about 10 yards away from me when it went by me.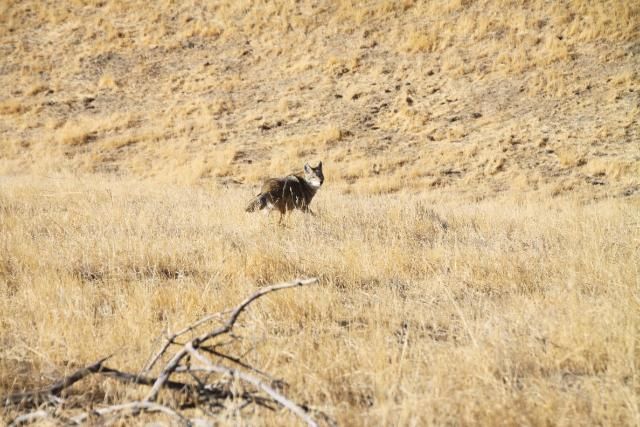 This coyote needed to get out in front of me a ways so the guys to my right could see it. Right after I took the above picture the guys with the shotguns dropped this large male coyote.
Then we saw a coyote heading out of the canyon straight below us running up the ridge top right in front of use. I lucked out and shot that coyote with my 22-250 just before it got over the ridge top.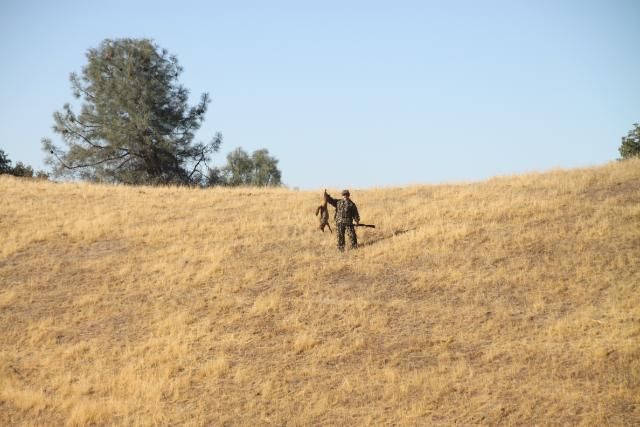 In this picture you can see right where the 22-250 dropped the female coyote.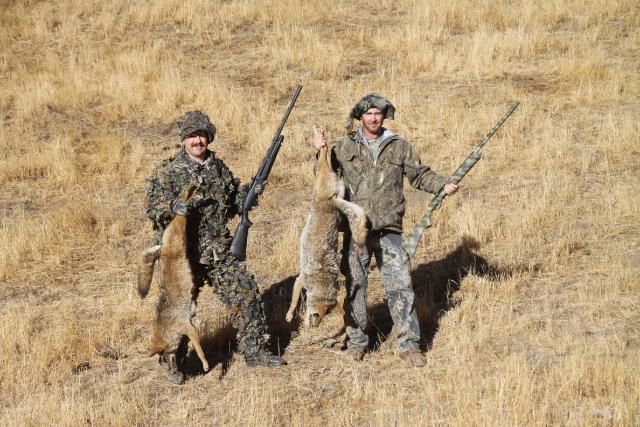 These are the only 2 coyotes we got but is sure was fun checking out some new country.