I went to a ranch yesterday to hunt the late afternoon, spend the night, and hunt this morning. First stand yesterday I set the caller about 30 yards from me in some thick grass. Within two minutes of rodent distress a large coyote came over a rise about 150 yards away and was on a string at a hard run. I barked twice but he didn't slow. He must have got a whiff of me when he got close to the caller because he reversed directions and left on the double. I shot him at about 75 cards and he stumbled and kept on. At about 100 yards he ran into another 50gr Ballistic Tip from the Sako .223.
I would like to have had a scale with me as he was one of the largest coyotes I have shot. He had a few white hairs on his tail tip too. Two more stand were a blank.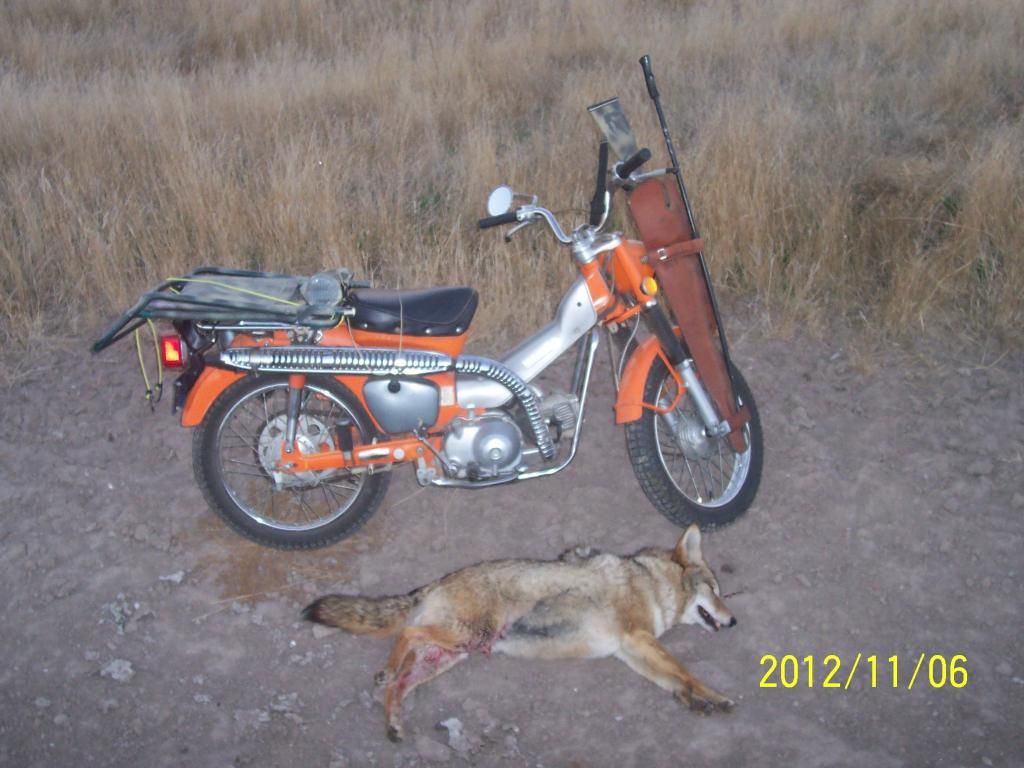 This morning I made one stand with no takers. Then Old Poopsie refused to start and I had to push her
about a mile to get back to the truck. So I quit.
I love to walk through old cemeteries. This one was on the way. Some birthdays going back to the 1820's.