On my first stand this morning I set up in some big flat open country. I was laying down with my camo pillow with my shotgun and I had my 22-250 with me also just in case I needed it.
I had my Fury about 15 yards out in front of me and started out playing Bay Bee Cottontail. After about 6 or 7 minutes of Bay Bee cottontail playing full blast I saw some movement to my right and it was pretty close.
A big female ran up and stopped about 25 yards away from my caller. I wanted it to get closer to my Fury because I had a Contour Roam video camera going and it was set up real close to my Fury.
When the coyote took off I set up and shot it with my shotgun.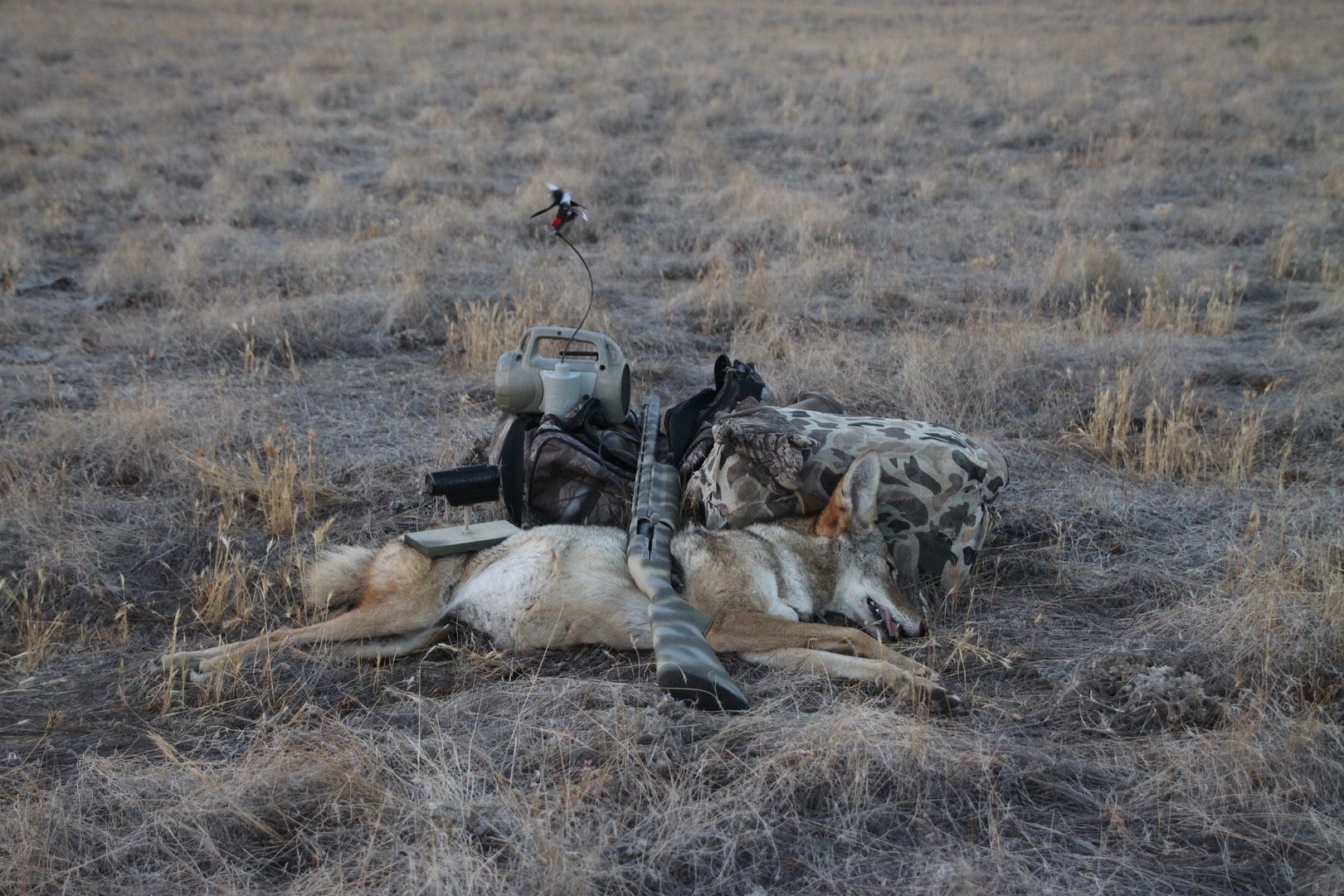 On the way to my third stand I saw a coyote in some rocks about 150 yards away, it was up a very steep hill. So I got my 22-250 out of my truck and layed down with my bi-pod and shot the coyote when it stopped to look back at me.
About four stands later on my last stand of the day I had a bobcat show up and sit down about 25 yards away. I tried a bunch of different sounds a different volumes and I couldn't get the bobcat to come any closer.