I went out calling this afternoon and on the first stand had a nice adult male come into Pup Distress 3 sound.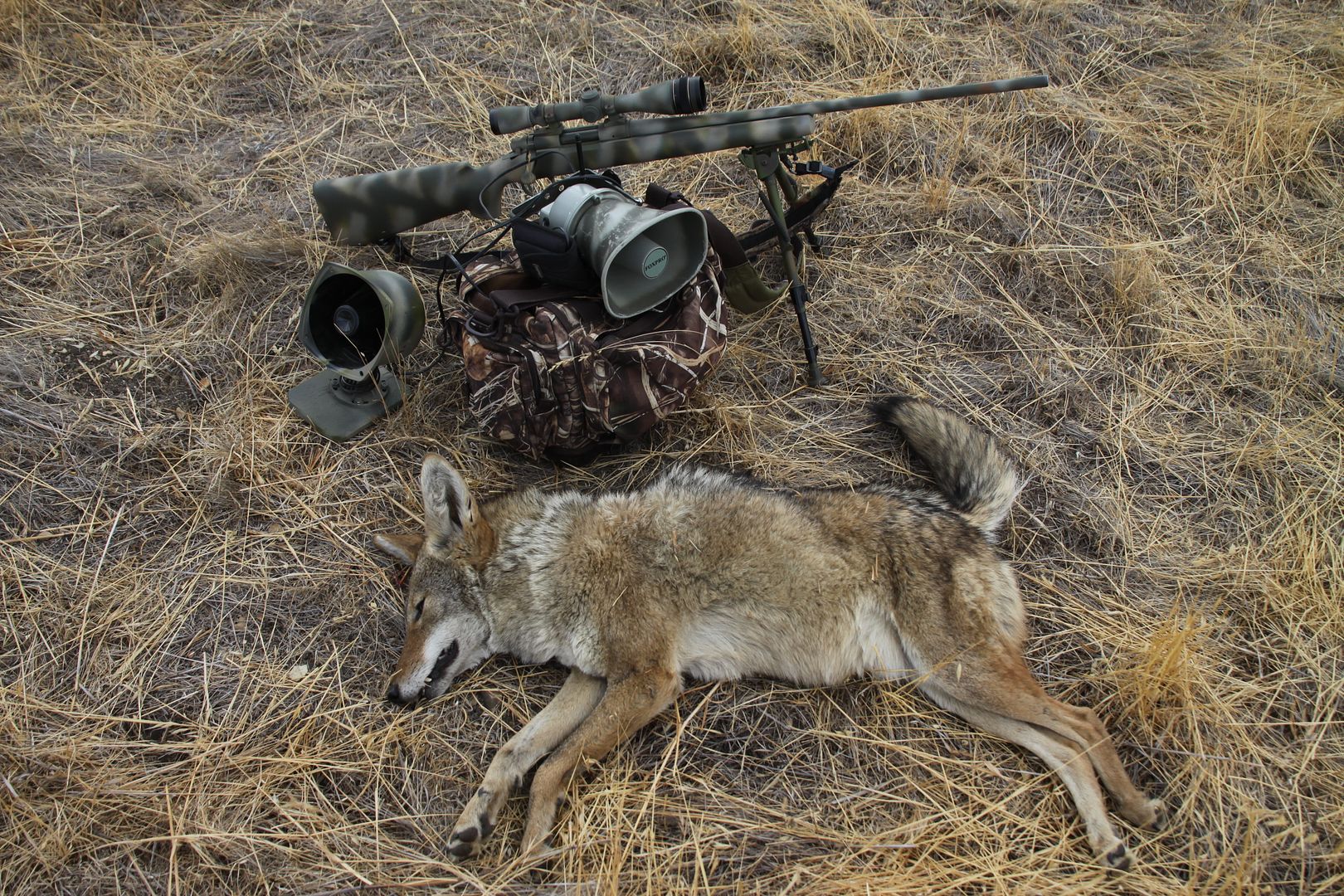 This coyote stopped about 20 yards from my CS-24 and the Nosler 55 gr BT bullet out of my 243 Win put him down hard.
On the second stand I set up in some thicker cover and was hoping to call in a bobcat to take some pictures of it. I started out with Bay Bee Cottontail sound on volume 30 for a few minutes.
Then I turned the volume up to 40. About 30 seconds later I moved my eyes to the right of my Fury and when I looked back there was a coyote at my Fury and FoxJack decoy. So I started taking pictures.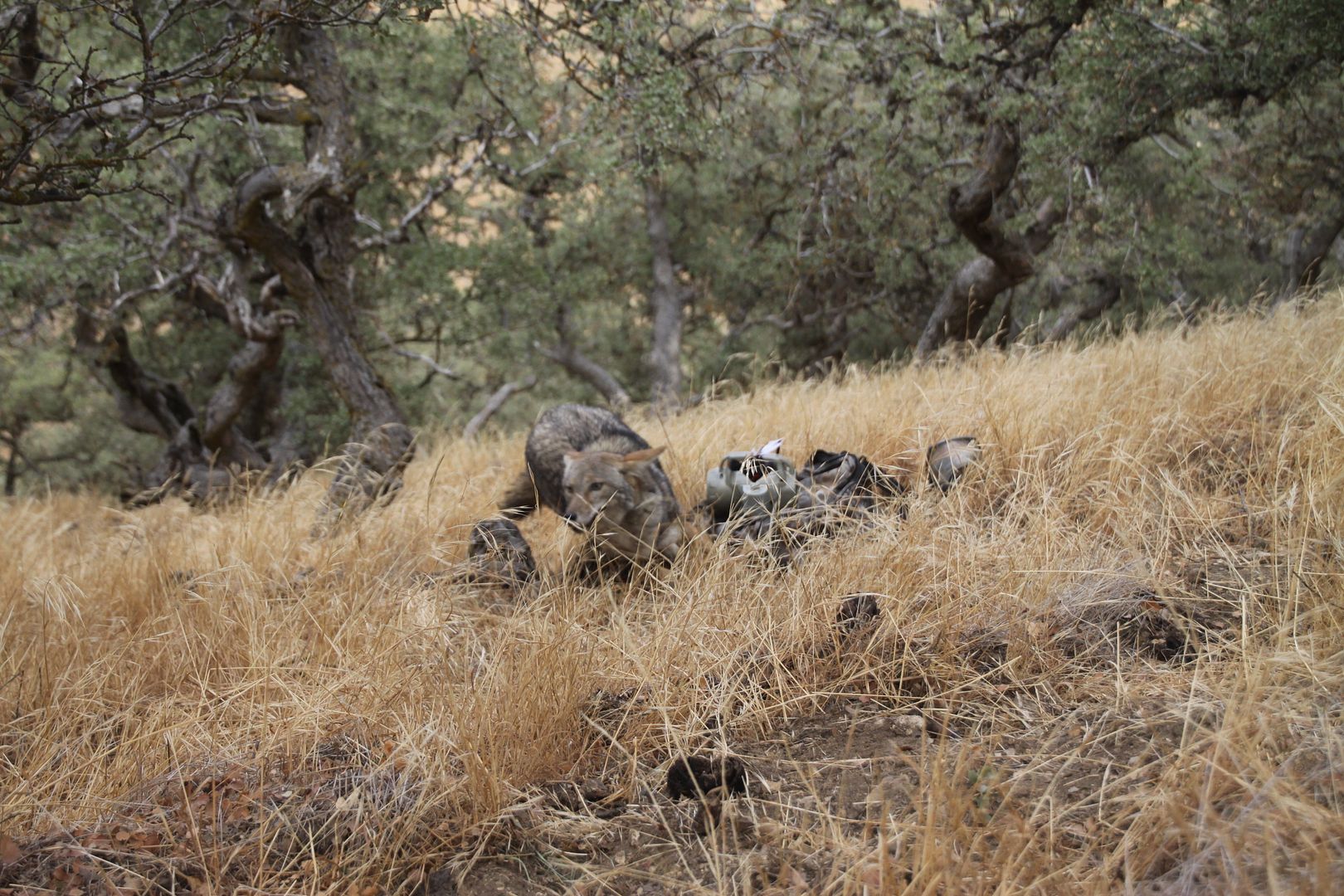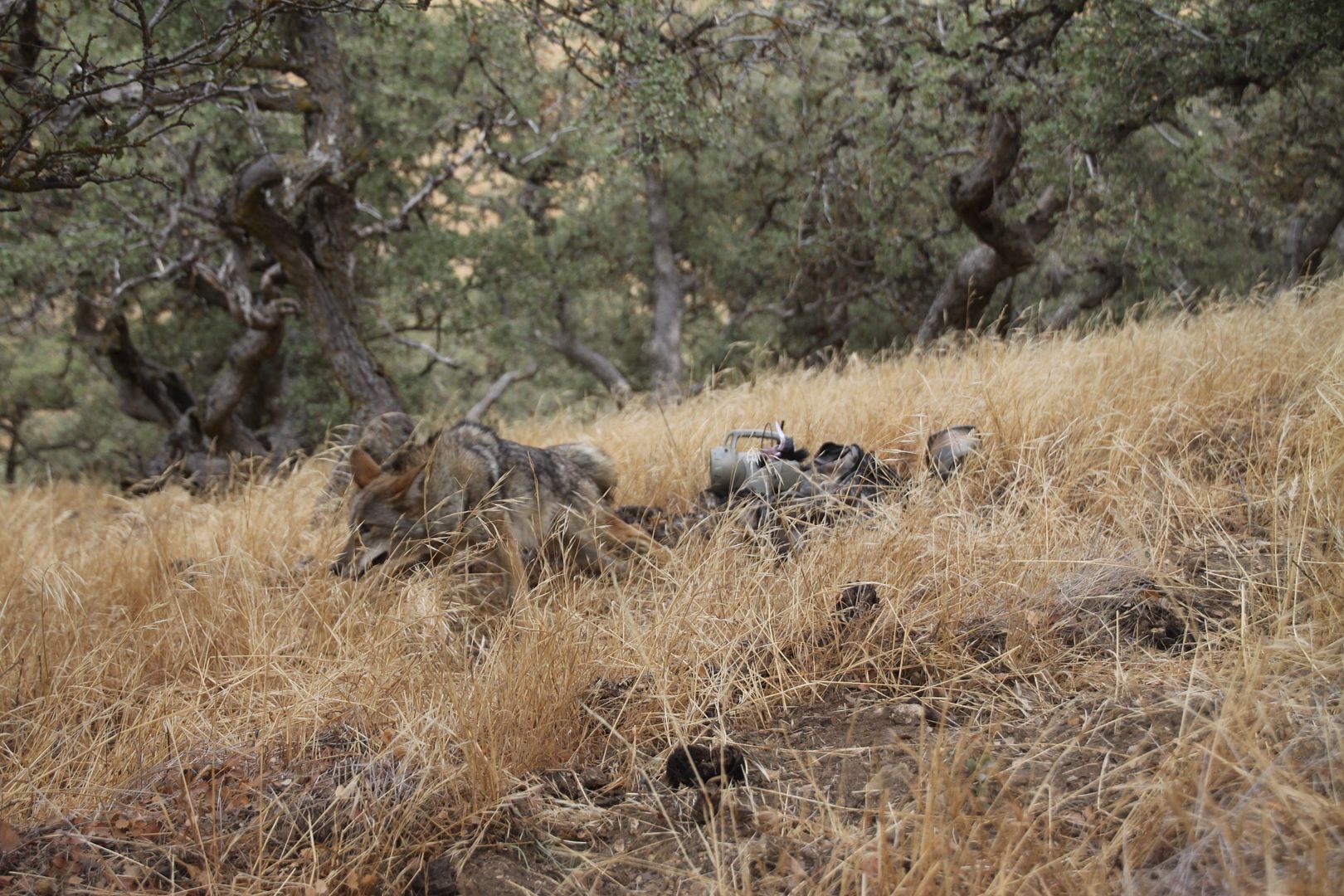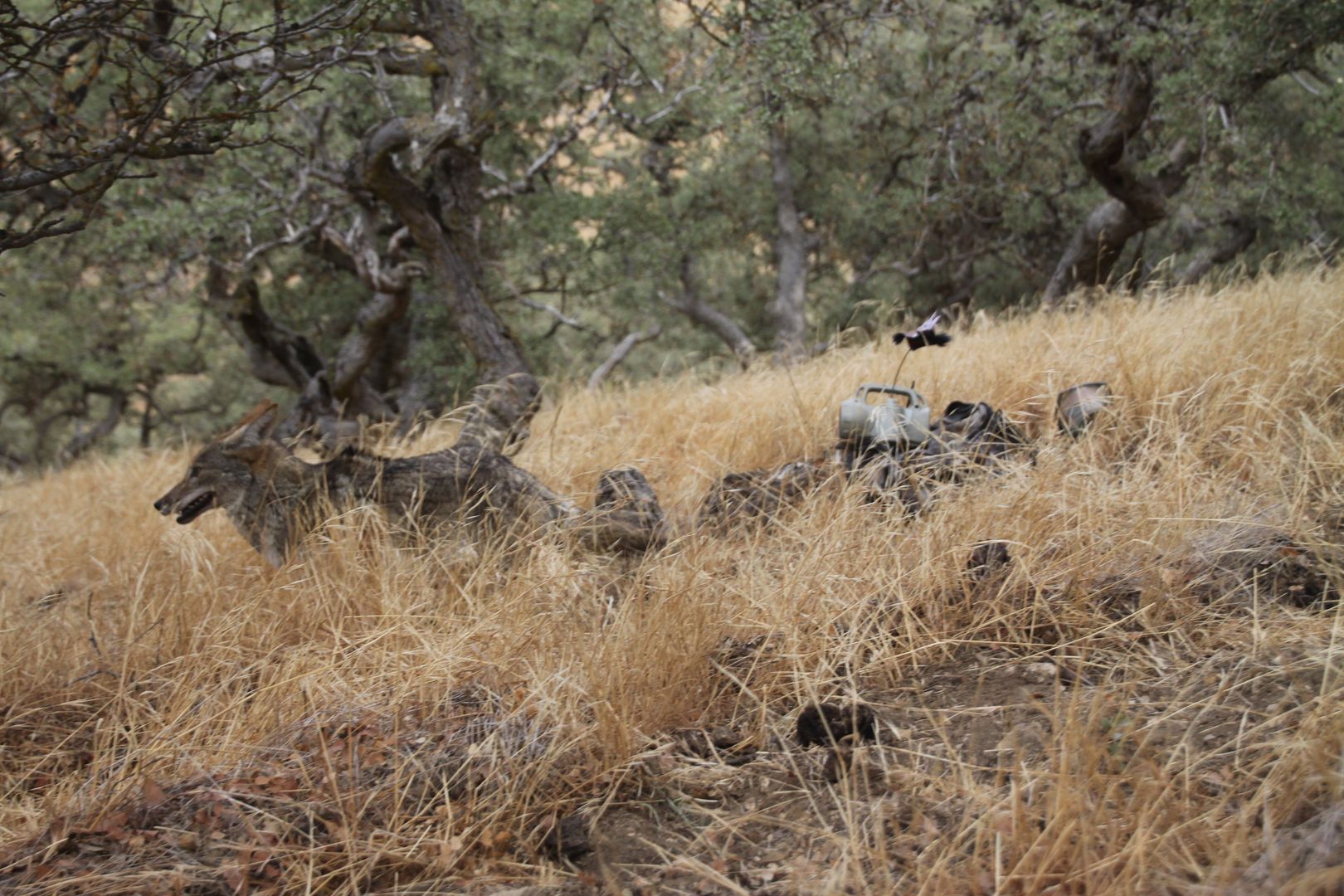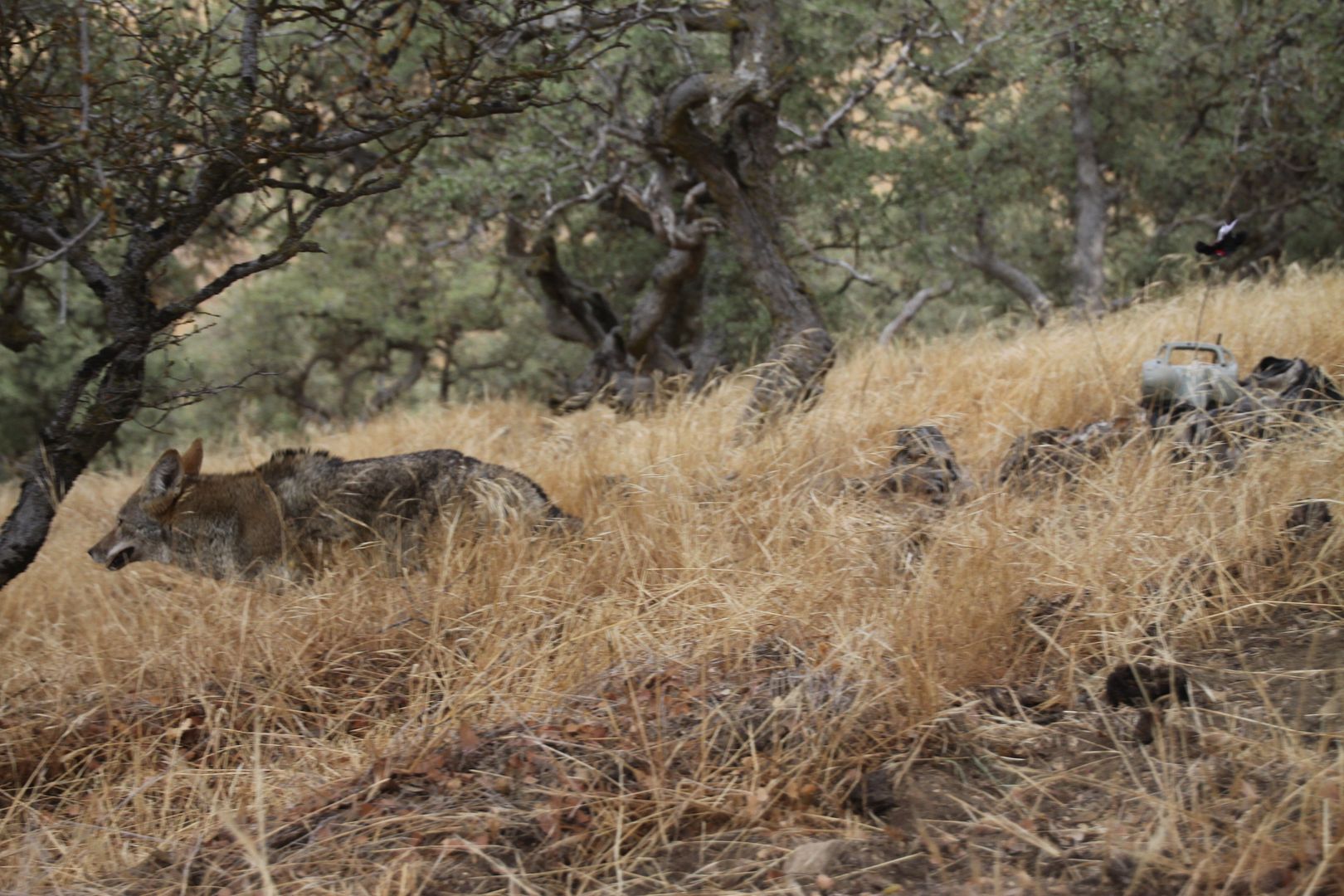 When I took this last picture I should have dropped my camera and picked up my shotgun but I didn't, I took a few more pictures. When I did drop the camera and picked up the shotgun I was one second to late. This coyote got away.