I did another spatchcocked chicken. This one has some big seasoning. I chopped some rosemary, garlic, added some kosher salt, fresh ground pepper, and some course dijon mustard. This made a paste. I put a bunch under the skin of the chicken and some on the outside too.
All I can say is WOW! bunches of flavor. The mustard comes thru big even though I limited how much I used.
I blanched some brussel sprouts again. Then sautee'd them a few minutes in some diced Meadow Farms mesquite smoked bacon bits in there, which made it really fantastic. Slightly sweet if you blanch first. Not bitter at all.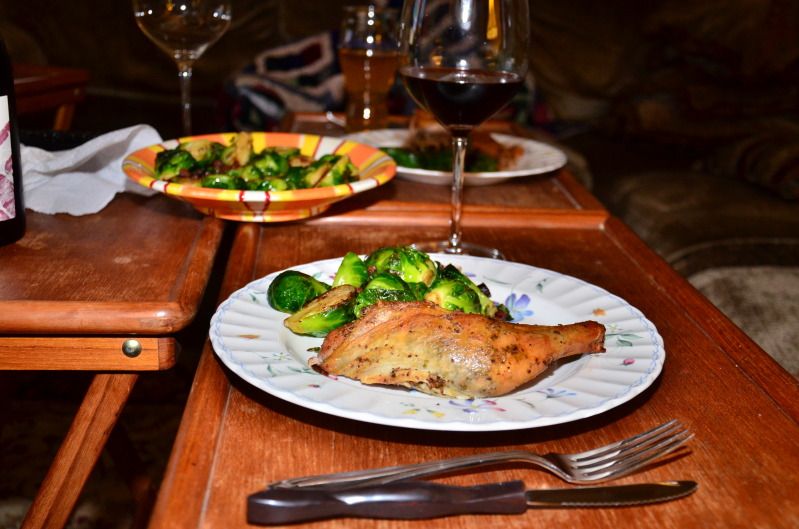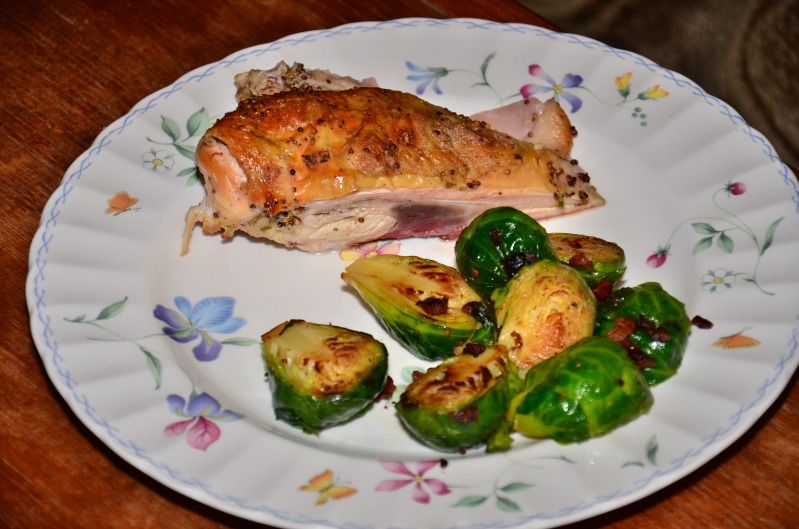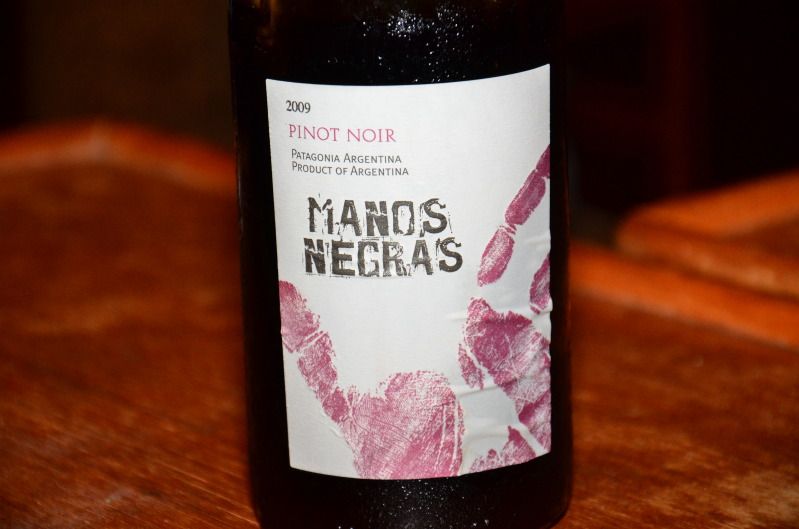 This is a killer Pinot too. I think I picked it up at the 5 cent sale at BevMo. That is it was 5 cents for the second bottle.