Took a short little overnight backpacking trip up to some really pretty country recently.
While I've spent quite a bit of my life pack packing, my better half has yet to go on one with me. She has been on plenty of camping trips and day hikes with me but has yet to pack in and campout.
Since this was her first real back packing trip I didn't want to make things too tough. I wanted the destination far enough away that it felt like you just packed in somewhere...but I didn't want her cussing me out either lol. I chose the Cottonwood Lakes. The trailhead is already at 10000ft so getting to the 11000ft lakes isn't too tough. I've been there before a number of times so knew what to expect in regard to trail and effort, just hoped the weather cooperated and the Mosquitos were not bad.
She carried one of my daypacks and probably had about 10-15lbs in it. I carried most everything. It's amazing what just carrying a few extra items will do to a pack. I carried a few extra things that I probably wouldn't by myself...it put my pack about 50+ lbs...waaay too much for an overnighter (or even a multi night trip). My usual pack weight on our standard 3 day, 2 night trips usually comes in around 35lbs less any water. The extra 15 lbs was really noticeable. Anyway, she did great.
Hitting the trail.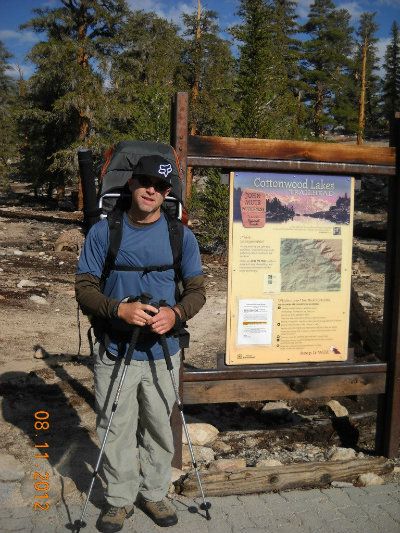 Saw a bunch of these guys. Everywhere you looked.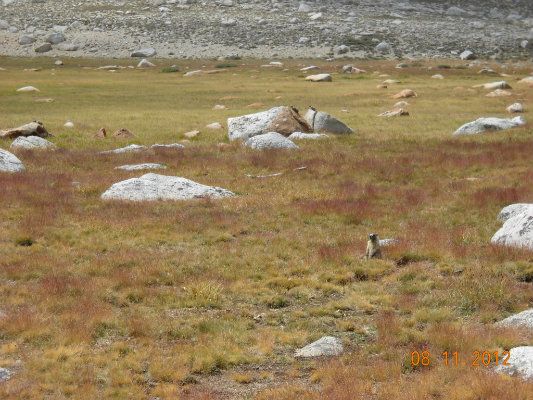 Found a nice little campsite next to one of the lakes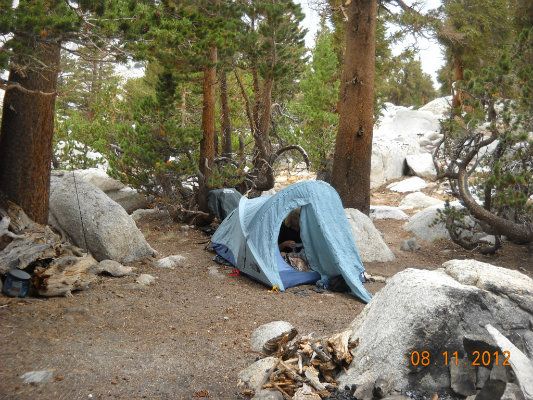 Really pretty area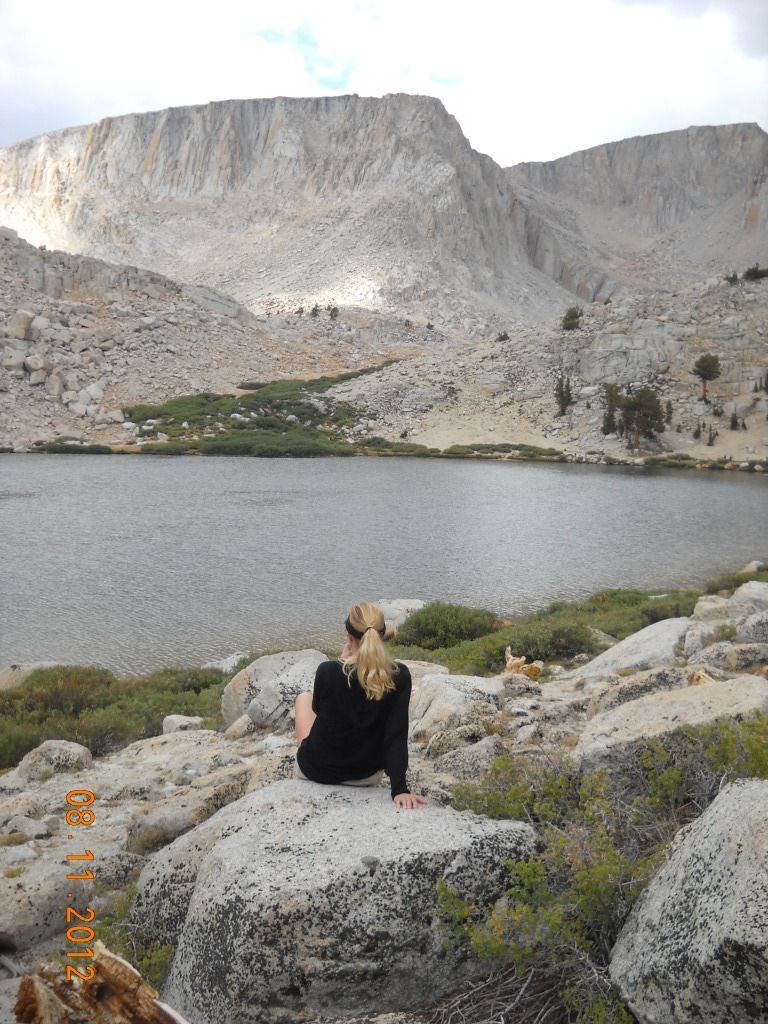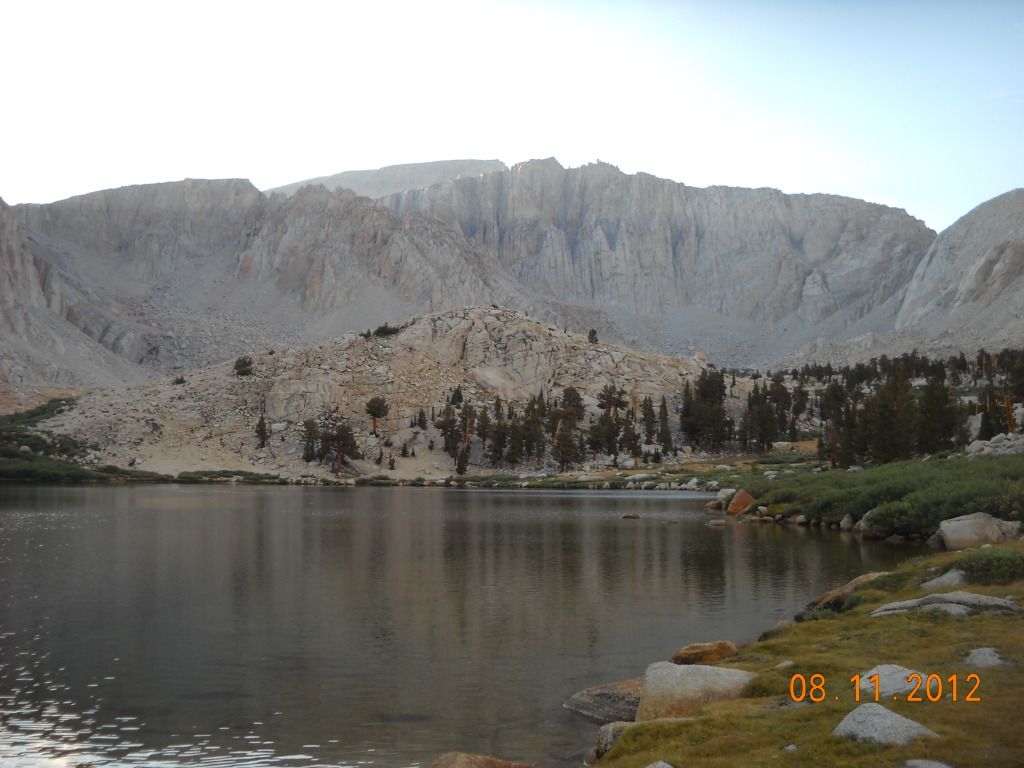 Enjoying a little camp life.
It rained about half the time we were there which is pretty normal. I was bummed though cause the Perseid Meteor shower was that night but it was too cloudy to see. In the morning we had this rainbow though.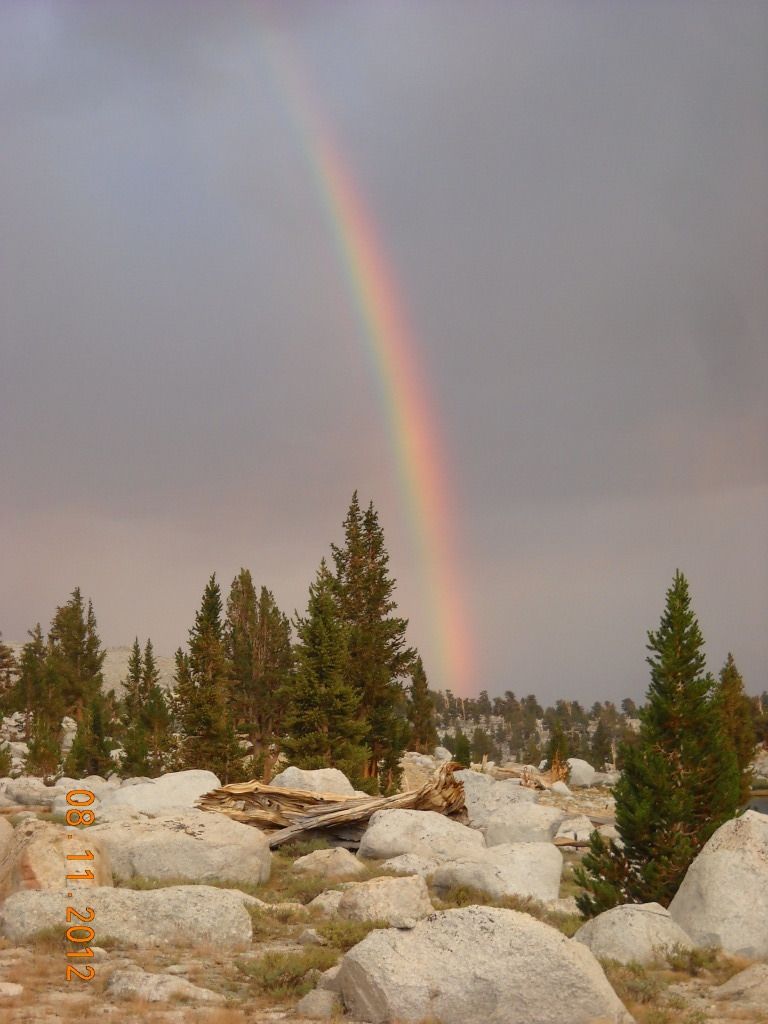 Didn't do a lot of fishing this trip but the Cottonwoods are pretty much ground zero for the pretty Golden Trout. Here is one I caught from lake #3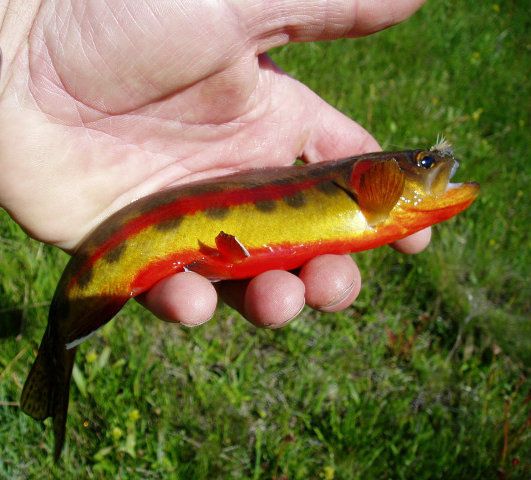 Packed up and made our way out. Nice mellow hike. It was just a bit over 5 miles which isn't bad at all. After a night of backpacking food we were looking forward to a Lone Pine pizza.
One last shot with Mt Langley in the background. She's already looking forward to the next one. Hopefully she still enjoys it when she is carrying a bit more stuff...