I have call a particular spot on a ranch several times. There is a pretty sharp little draw with a creek at the north end of it.Here, the creek is running west.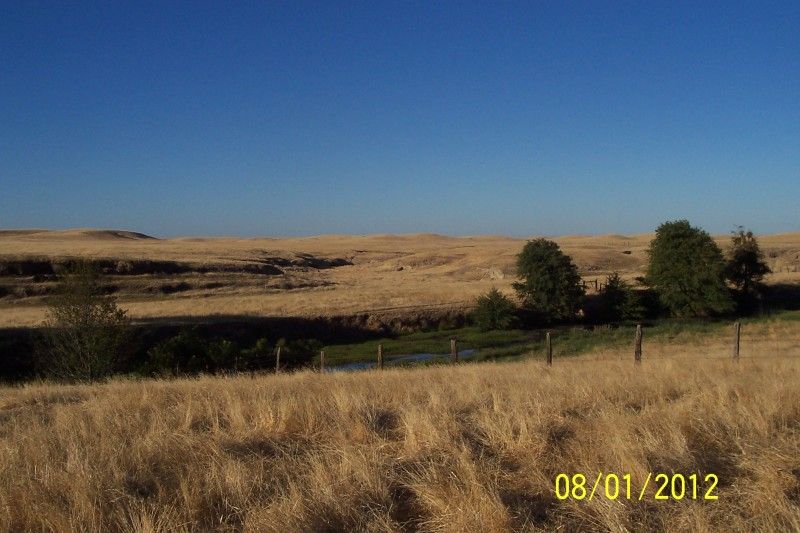 The creek makes a bend to the north just to the right of the trees.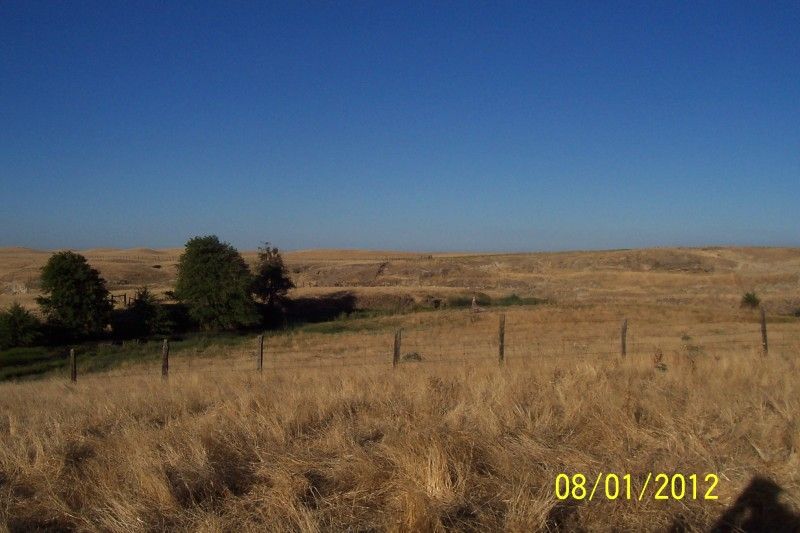 This morning i set up against a fence post in about the center of the first picture. Started with jackrabbit distress. In a few minutes a coyote crossed the draw just about a far away as I could see.It showed on the right, took a look, and retreated. About then, two showed up on the skyline about the second post from the left in the second picture. They stayed on the skyline (about 250 yards) and milled around. I went to coyote pup distress. More milling around and they finally retreated. Back to picture one.Two showed on the ridge just left of the top of the tree on the left. Rabbit nor coyote distress moved them. They finally moved down off the skyline and sat down. I figured about 200-225 yards. Cranked the scope up to 9X and rolled one into the draw.
Now. My thoughts and questions. As said, I have called a number of coyotes from this location. Have killed four. Only one has ventured close to the creek and he was young and dumb. Most of them will hang up at 3-500 yards and bark. I have about decided that the creek is a territorial boundary and they are reluctant to get near it. I have had the same thing happen, but to a lesser degree, at another spot on this creek.
I am interested in input from some of you experienced callers.