Someone recently brought up a question about a 22lr long range capabilities. I posted a pic of this before,
This is KnockemUp "Toms" rifle He allowed Me to shoot it during an online shooting contest. Scoring targets were anywhere from 25 yds to 100 yds.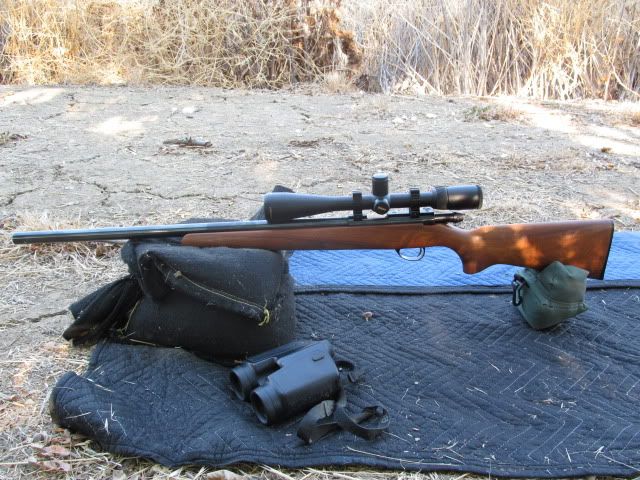 Today I went out for the last target that was 200 yds. Now this one was not for team score, it was just for braggin rights at the end. But a .22lr will shoot fairly accurate at that range. Wind Mirage, all of the other shooting hazards come into play especially shooting a projectile."22lr match" that only leaves the barrel at 1080 fps or less. It was indeed a learning experience!. Here are a few pics of My experiences.
First this was last week at 25 yds. Dont use a 6 - 18 power scope for this! lol I learned the hard way. You cant see bugs half the size of a dime clearly with that much power.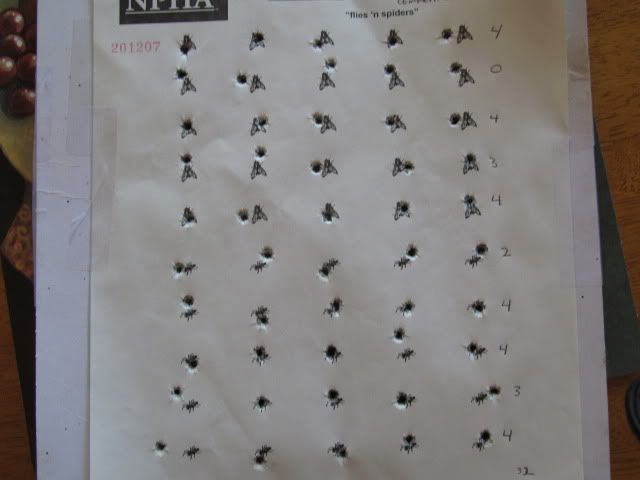 So getting back to 200 yds.. Today I had to resight in. and as heat inreases so do heat waves, also the wind increases as well here in the delta. So first thing I did was to set up My targets. First at 100 yds, then at 200 yds. So now after quite a few shots I git on the target at 100 yds. Bottom hole was when I first hit the target, the next five were a group after adjusing the scope. I achieved a group of 1.024 if I measured correctly.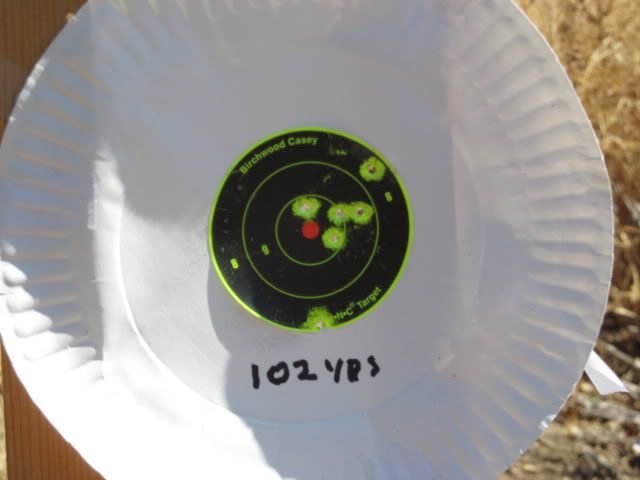 Since 200 yds was my goal, I wasted no more of the $18 per 100 match ammo. lol The heat was rising as well as the cross wind. Here is what the shooting stand looked like.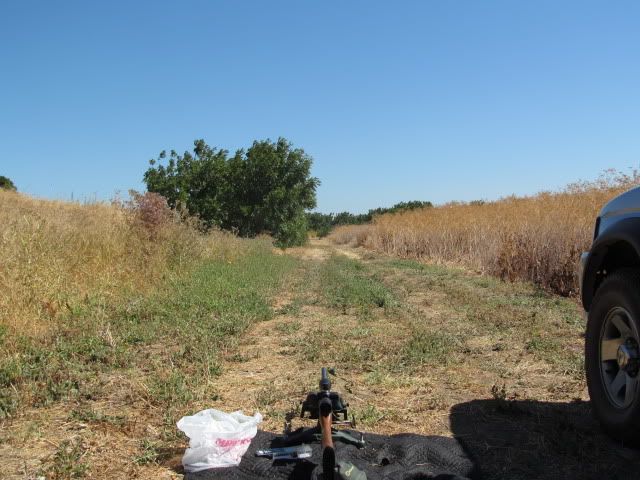 Here you can see the 100 yd plate and 200 yd target together.
this was the result of the 200 yd target. Keep in mind looking at a target with heat waves and only a .224 projectile at this distance makes it hard to see. If I had a spotter, I may have changed the scope. So when I finally got on target at 200 I got this.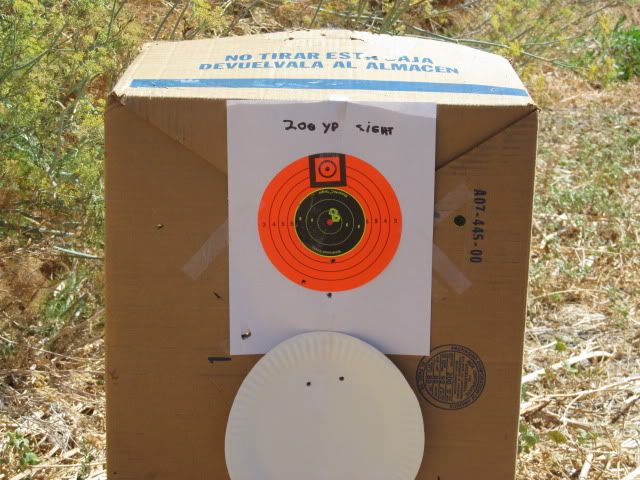 Now that I knew I was close I had to shoot the target, wind was getting worse, so I hung the target and scurried back to shoot. I drove the 200 yds back to see my results after 5 shots. "we were allowed 10.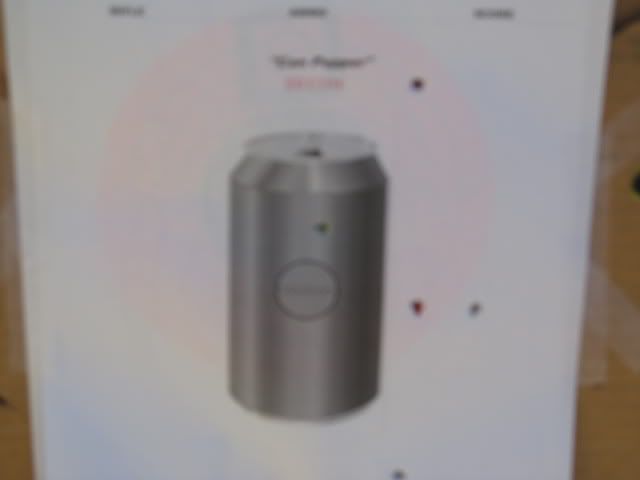 Not being able to spot My target was a hamper, I have a spotting scope, and should have taken it with Me. Not sure what was happening and which shot was where, I decided to go back and shoot the remaining 5. I was pleased with the results! Although I had only hit the can the one time all of the shots were on paper and if the wind hadnt been pushing it, who knows? . Now keep in mind I am no bench shooter or claim to be, but the little 22 is quite capable of hitting a ways off!
More practice and trigger time who knows? But the trusty lil 22lr is an inexpensive way to practice shooting skills. Dont be afraid to streatch the .22 lr.
"disclaimer" Im not advocating the shooting of predators anywhere close to this distance, it could however be a formidable weapon against long range Gophers! Thanks for lookin!