We've been spending time at the shore chasing the perch bite. My daughters really took to it last year and we decided to hit hard this summer. Over the course of a dozen trips they've turned into shore fish assassins. Casting, catching, unhooking and releasing all on their own. Here's a few shots.
Jessica with a nice barred surf perch.
Alyssa with number thirty for the day.
A small shark I caught by the tail...a fun fight on six pound test.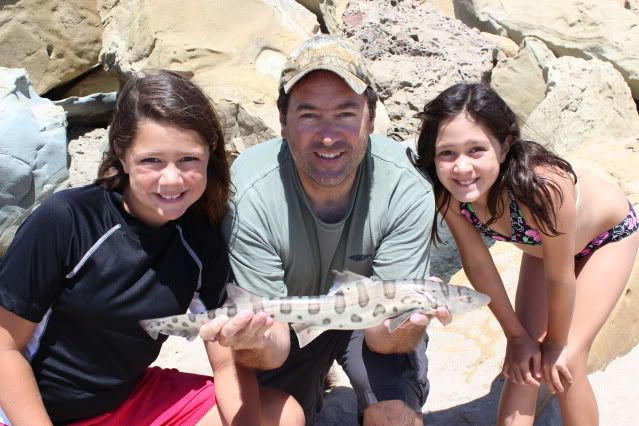 A couple of pigs.