I went for a quick rabbit shoot after work and I saw one right away. Put the .22 on him and click, cycle the round, and see it had been hit by the pin on the back but no boom, oh well. All in all got 3; however, the worst part was I saw a rabbit go in a bunch of sage brush knee high and I follow him in to try and flush him, could not figure out why he wont leave till i hear a crash and look down and see a big rattler (my mind tells me he lunged at me, most likely he did not) a foot or so away and pissed, he is hissing and not coiled. I let out a shriek that is about as manly as liberace. I than proceed to get out of dodge fast as the terrain was in his support. Boy do i regret leaving the 20 gauge at home. As could be expected I was a bit jumpy after that and missed my next two shots. Got my last one after that and decided I should leave as the hunting gods saved me from a bite and I need not test my luck.
P.S. I decided to dry two of the hides out.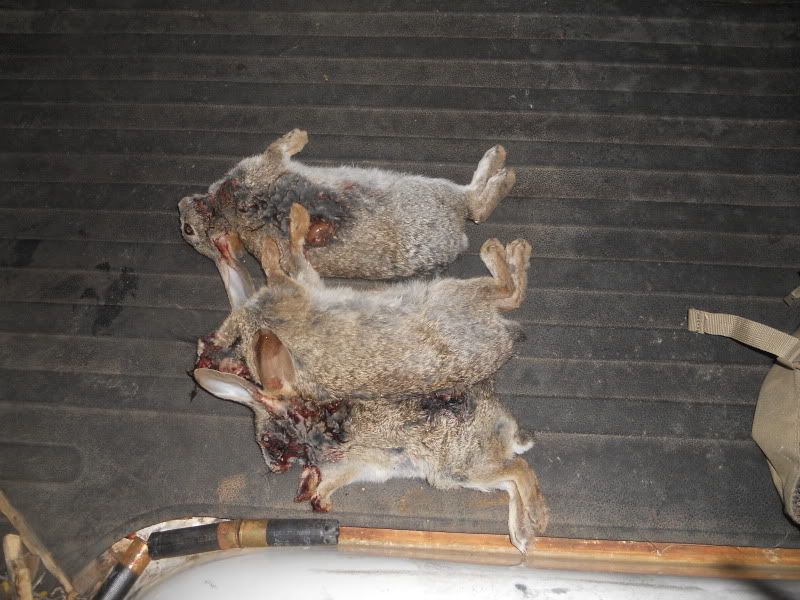 So a .22 to the head does hurt the face.