Well, we made it out Sunday and saw a bunch of rabbits, just not the right ones for me
. Lots of jacks and a few cottontails, oh well, at least I had a great time. The funny part was how all the rabbits never ran, they just stared at us like as if we didn't even exist. I even had one of the few cottontails we saw run up in a bush less than a foot from the road. I pulled up next to the bush and reached out the window and rattled it around only to have it run about twenty feet away and stop again. I could have stuck him with my walking pole. However, when we got out and walked with the guns, they wouldn't quit running.
Also, a few weeks back AirRifleHunter and I were talking about how he mentioned seeing them hiding in the shade and I told him that is mostly what I have seen for many years. Well, we got some pics from yesterday that show what we mean. Almost every one we saw was like this, in the shade. More than just coincidence.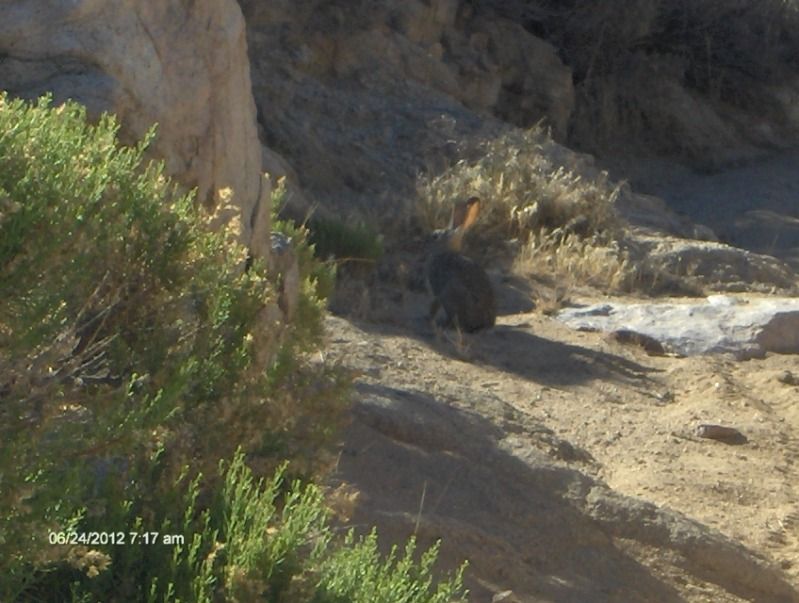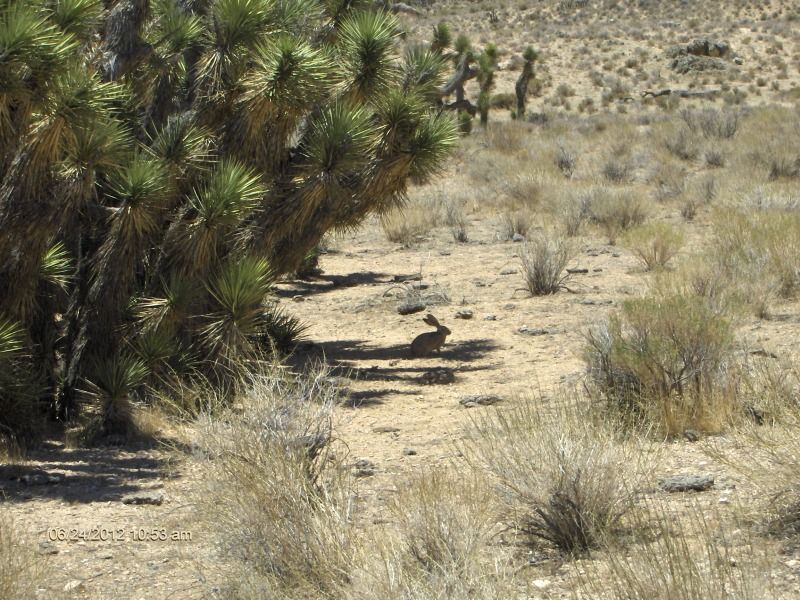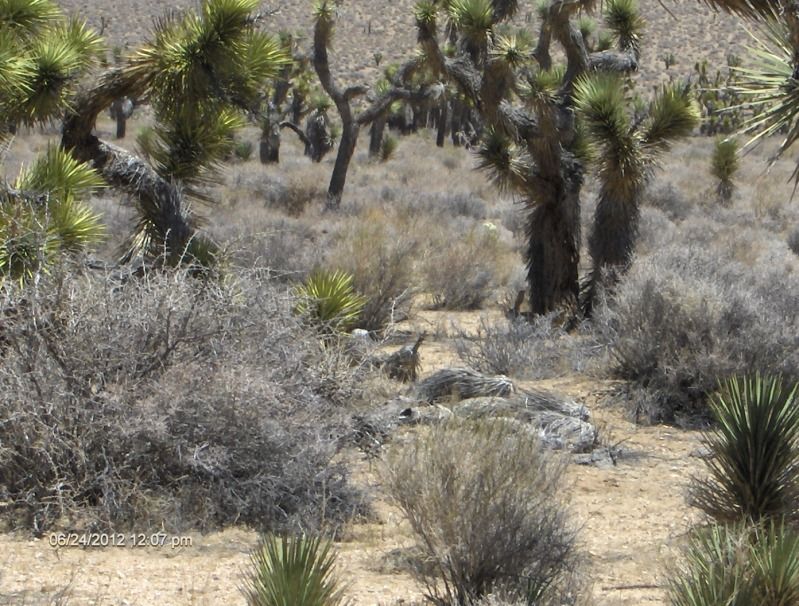 Oh, and I forgot to mention that we did see chukar!
They flushed about twenty yards from us, what a beautiful sight. That alone makes it worth the drive out there. You can't find those scouting for rabbits here in L.A.