Yesterday I went to check on some trail cameras and do some pig scouting with a friend of mine that guides pig hunts. We are going to have to change the way we are setting up the trail cameras so the cattle can't rub up against them.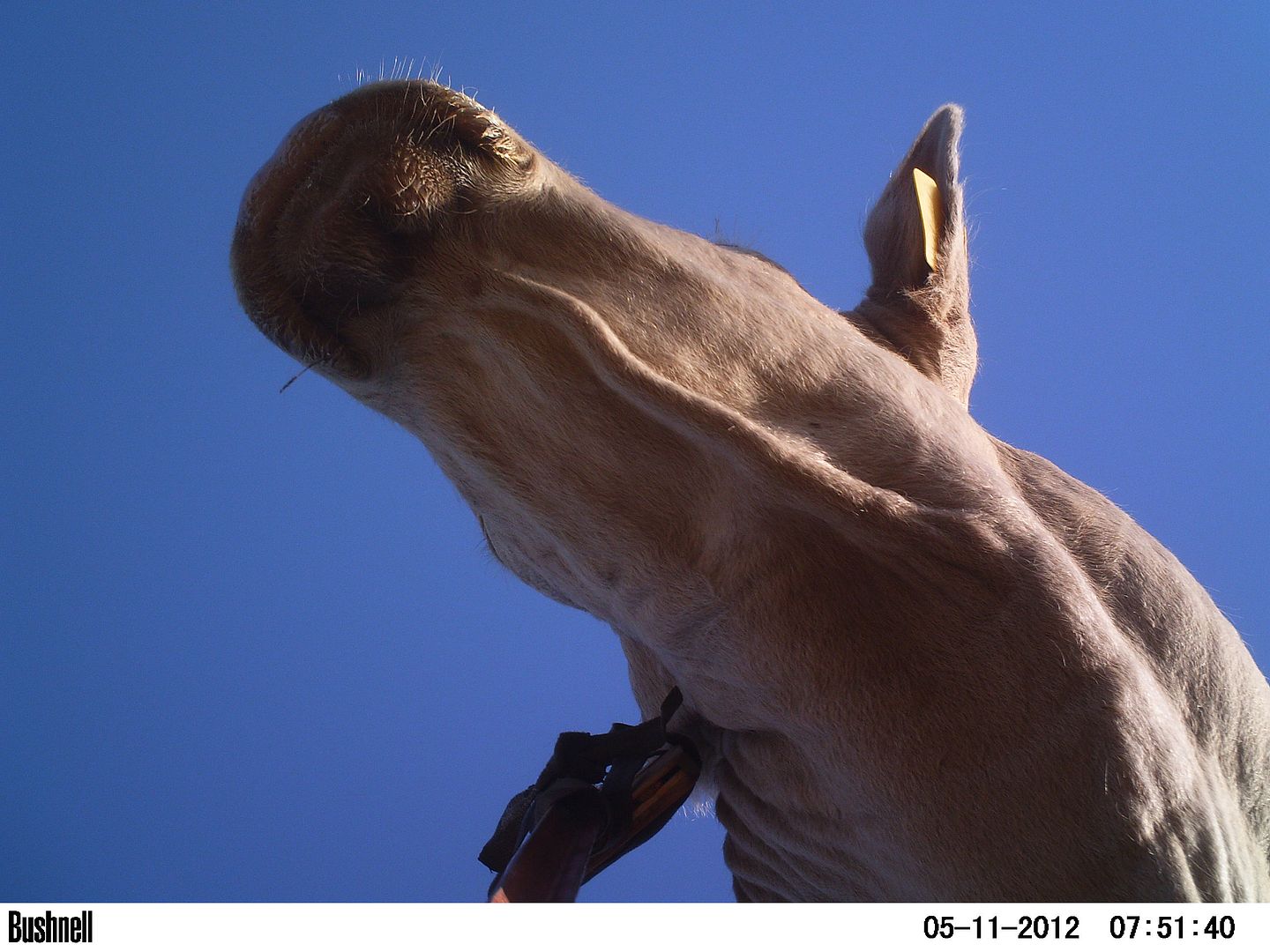 The above picture was taken after a cow broke the strap brackets on one of my trail cameras.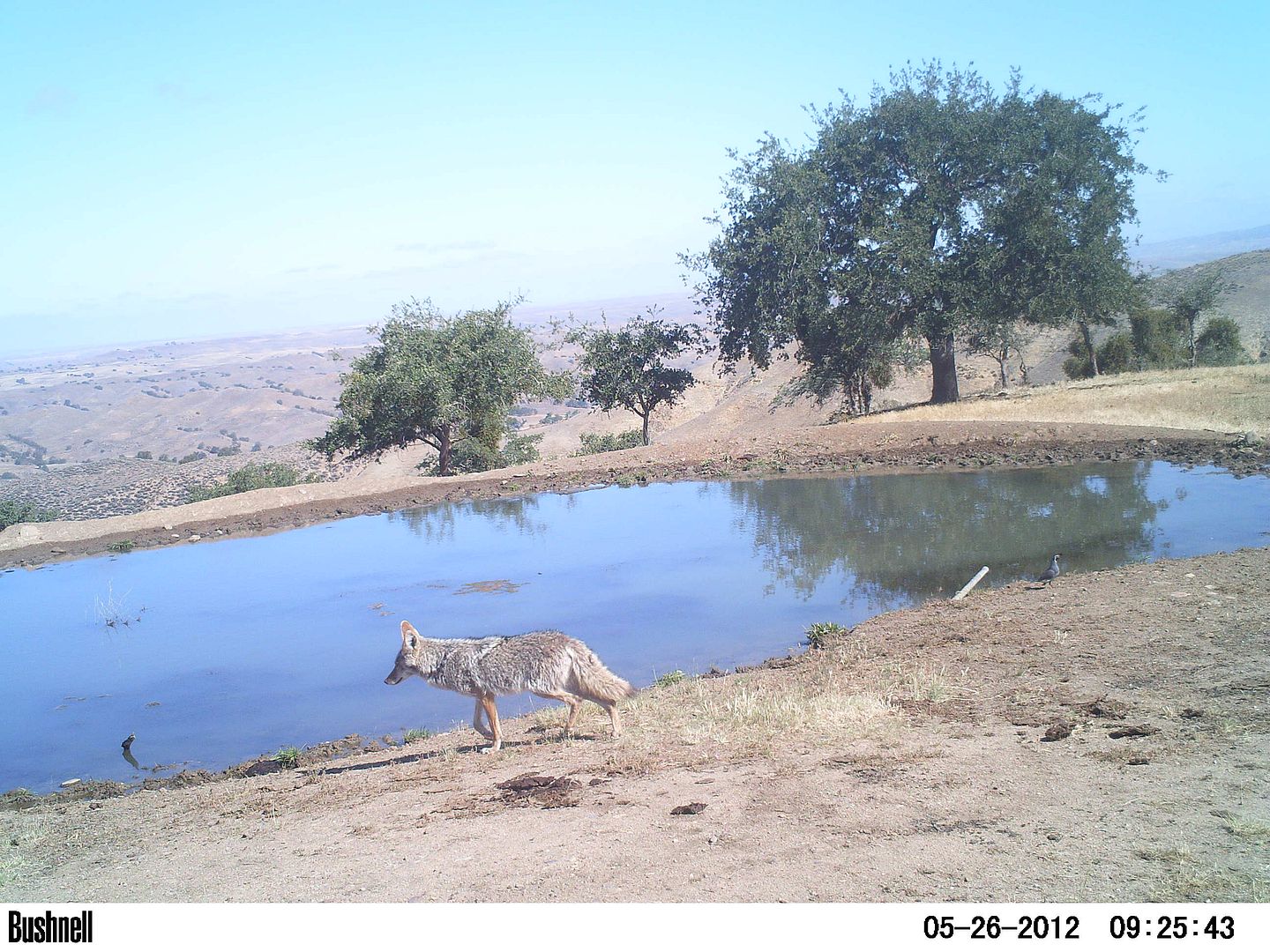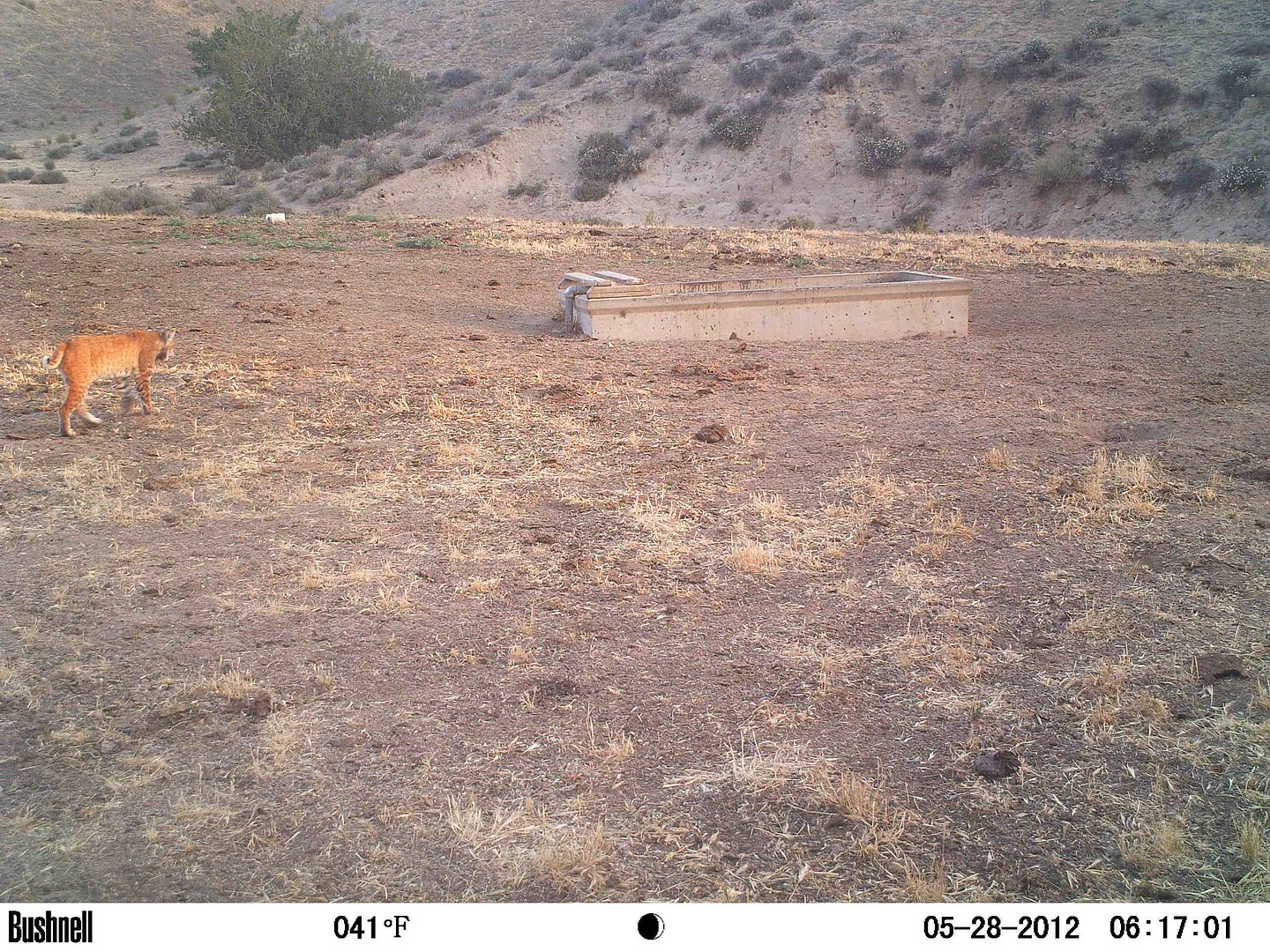 We shot squirrels for about 3 hours. At around 6:00 pm we went looking for pigs so the guide would have a better idea of what he wanted to do for this mornings hunt "Thursday 5/31/12". We watched some pigs drink water from about 1000 yards away so the guide had a good plan on what he wanted to do this morning.
On our way back to the ranch bunkhouses we saw some more pigs and the guide told his friend that was along with us that he could shoot at them if he wanted to.
There was a sow with 6 piglets in the front and what ended up being two dry sows following the sow and piglets. The shooter hit the first dry sow in the head and dropped it. The second dry sow stopped pretty close to the dead sow and then the shooter shot that dry sow in the head. The Rem 700 223 squirrel rifle dropped both pigs in their tracks at about 50 yards away.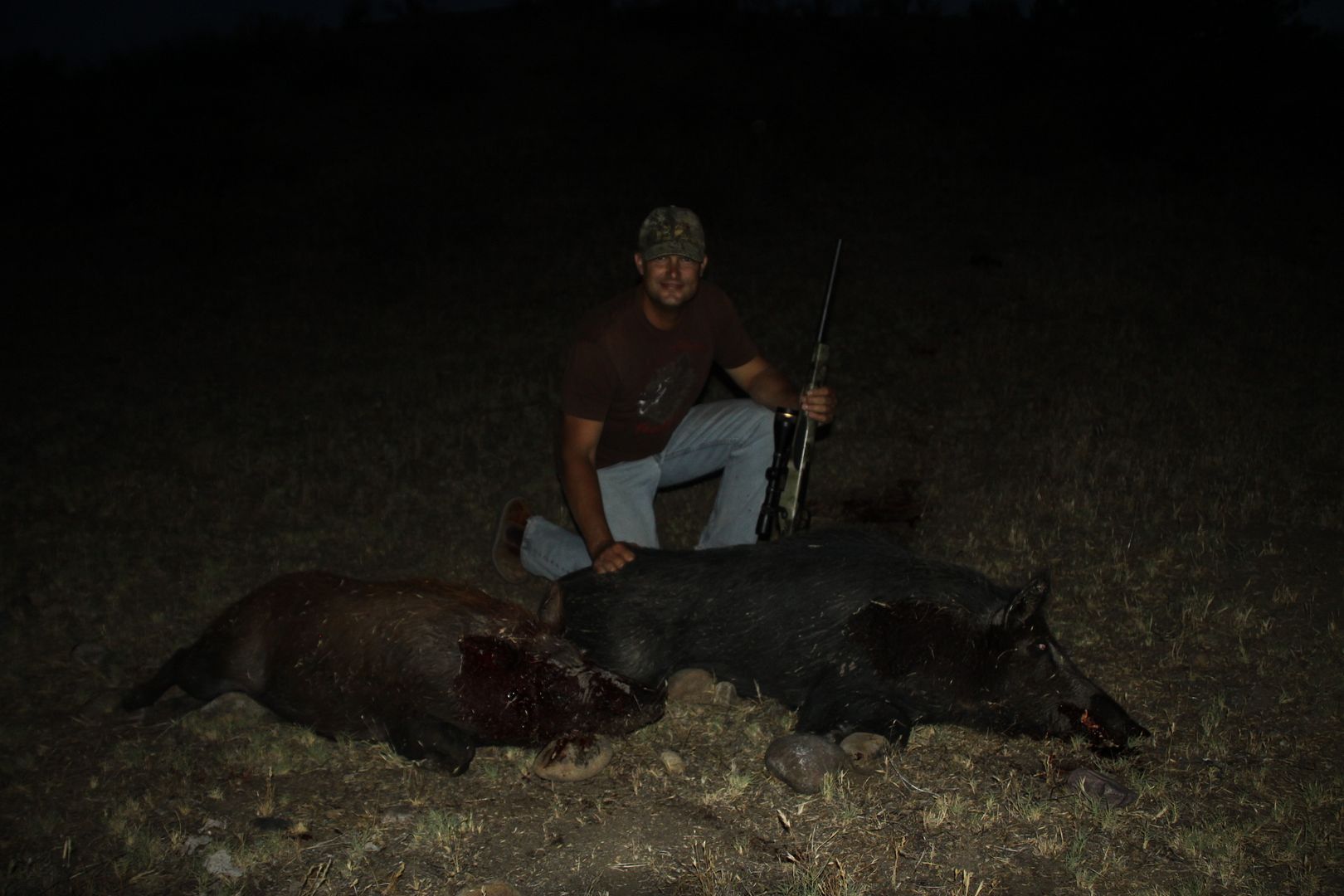 These two pigs ended up being this guys wedding present. He is getting married this weekend.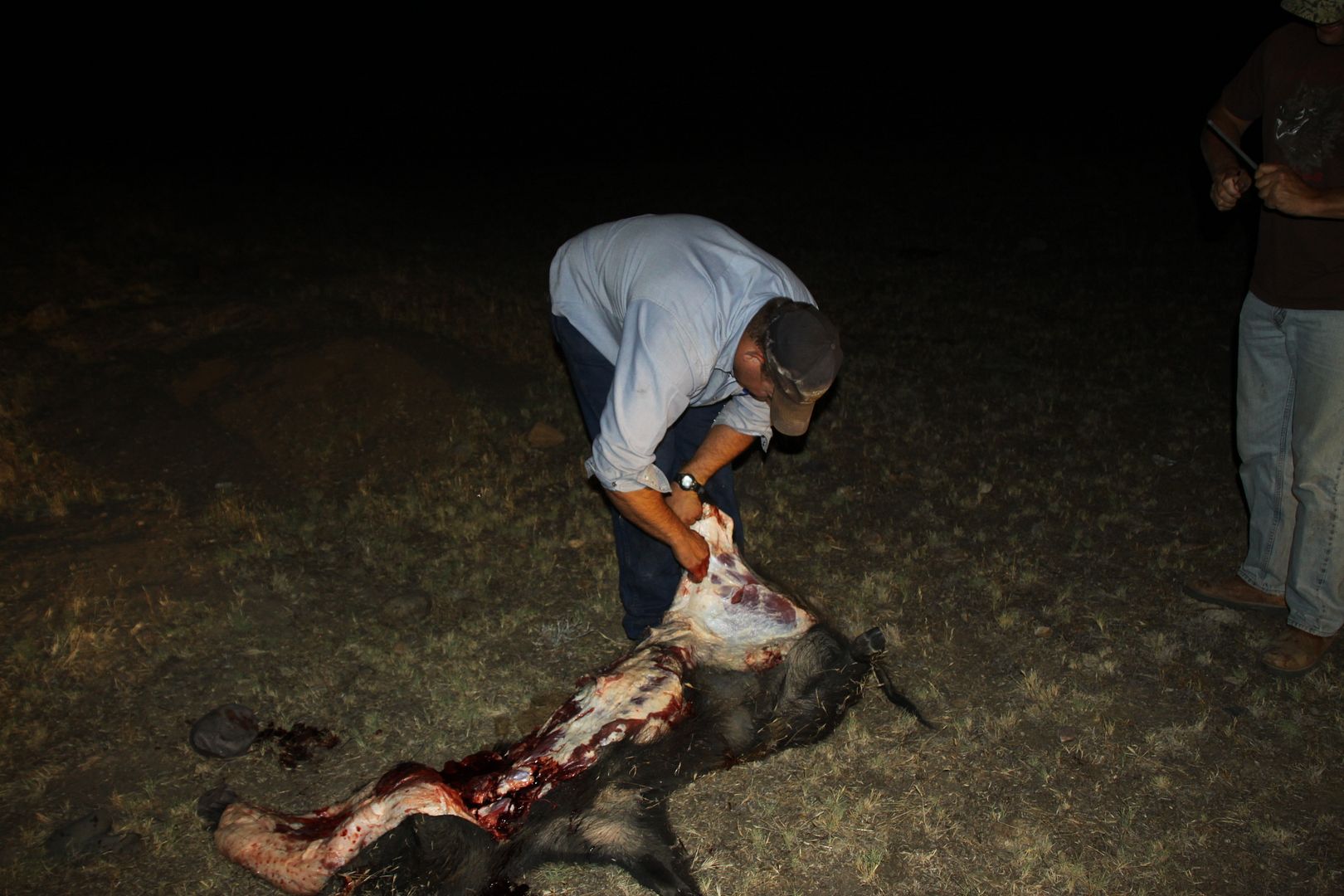 This is the guide quartering out the two pigs in front of the truck headlights. I was impressed with his skinning and quartering job on these two pigs. It only took him about 25 minutes to have all the meat from these two pigs bagged up.