Yesterday I went over to a ranch to help the land owners move some portable generators and to set up my trail cameras. On our way to the first water well location we saw two coyotes cross a river bottom and they were heading up a open draw heading for some cover. We stopped the truck and I got out with my 22-250 with a bi-pod on it and I layed down in the prone position. I did a long slow mouth howl as loud as I could and the coyote that was lagging behind the front one came to a stop and looked back towards us. I put the cross hairs just under the top of his back and squeezed the trigger. The 55 gr Barnes MPG bullet dropped the coyote in it's tracks.We went and moved two generators and came back by to check out the coyote about two hours later. There was a bunch of ravens and buzzards at the coyote when we came back to it.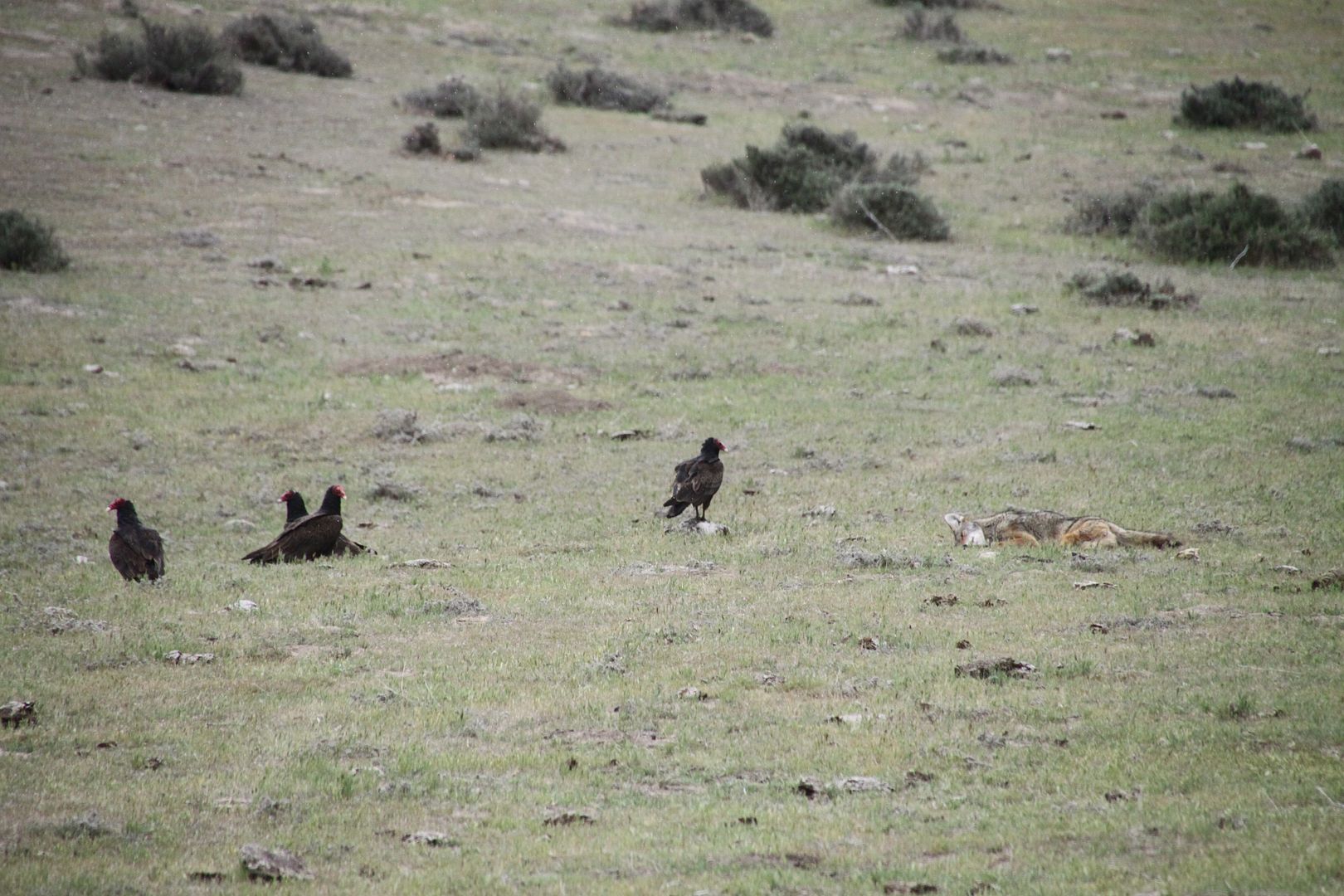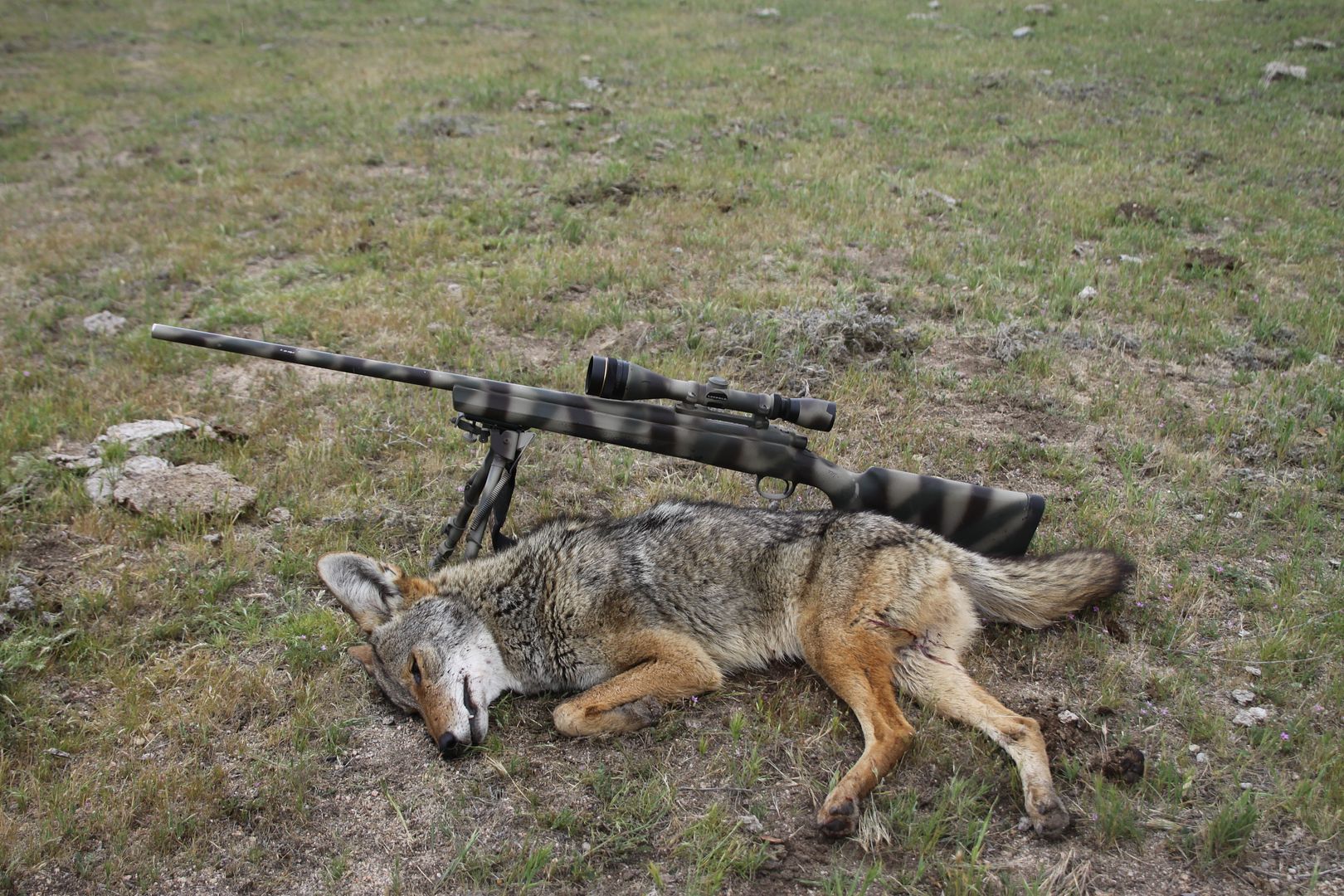 The guy I was with shot another coyote while we were setting up the trail cameras. We were in his truck and I didn't have my camera with me to get a picture of that coyote.
I took the above picture at the end of the day on my way home. If you can see the bunch of ravens in the middle of this picture, that is where the coyote is.