Since it seems a lot of guys are getting into reloading thought I'd post a quick little dealio on the process...and how stupid easy it is to use an automatic.I own a Lee Loadmaster Progressive. I've used Dillons before...definitely a nice, quality tool. I'd love to have one. I've heard very good things about the Hornady as well but have never used one. One thing I like about the Loadmaster is it's size...doesn't take up or require a lot of space. Also, it's pretty straight forward, not a whole lot adjusting or setup required. Another thing is price...very affordable. I believe they are about 350.00 right now, ready to roll. Don't get me wrong, 350 bucks is a nice chunk of change, but compared to others it's affordable. I've used mine for about 10 years now...all I ever had to replace is the primer feed, and that was partially due to my mistake.I've loaded a ton of straight walled cases on a single stage press, I'll never do it again. Since my main pistol is my 45 Vaquero I leave the press setup for 45 Colt the majority of the time. I have shell plates and dies for 45acp and .38/357 as well...takes about 15/20 minutes to swap out and get it dialed.When loading on the Loadmaster, a couple things to keep an eye on. First the case feeder tubes. Each tube holds about 15/20 pcs of brass...once they empty you'll end up with an empty station. No biggie really. Most important thing is to keep the primer tray full or you'll be loading up cases with no primers. Don't ask me how I know this. You'll have sprinkling of powder around wondering where it's coming from. Actually, Unique doesn't usually fall through the flash hole. Thank goodness.I just went out and loaded up 50 rounds. My press is setup and ready to go.After shooting I tumble my brass: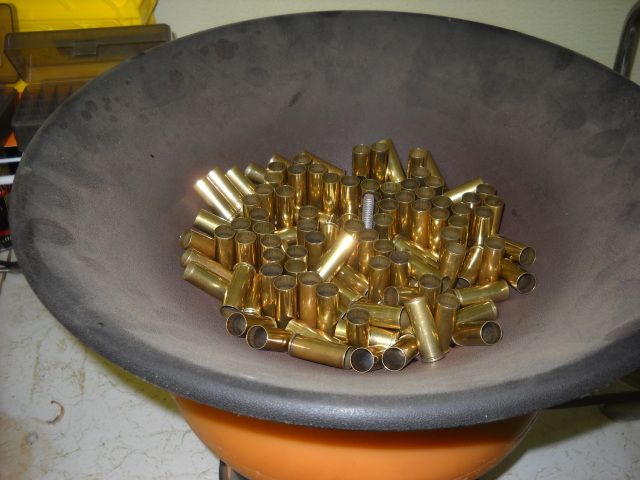 Next step is to load the cases in the feed tubes, pour some powder in the hopper and fill some primers in the tray.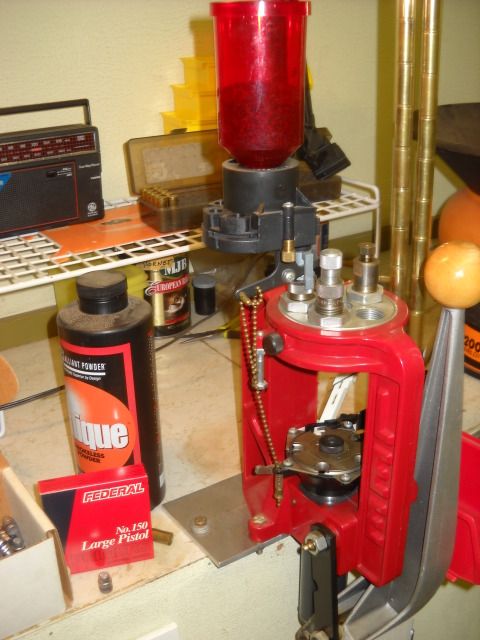 Okay, ready to go.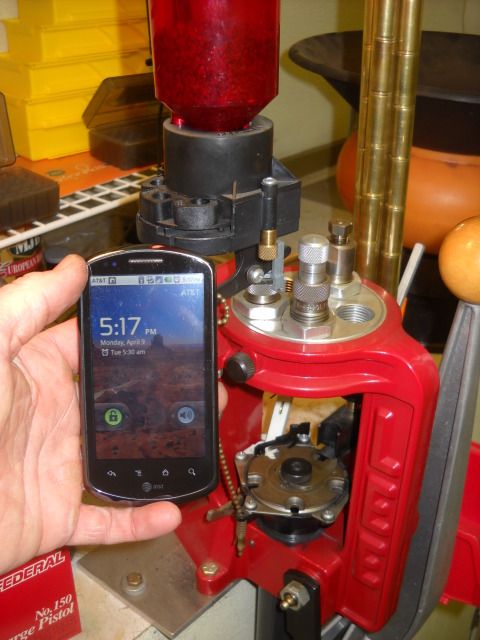 One pull deprimes and resizes: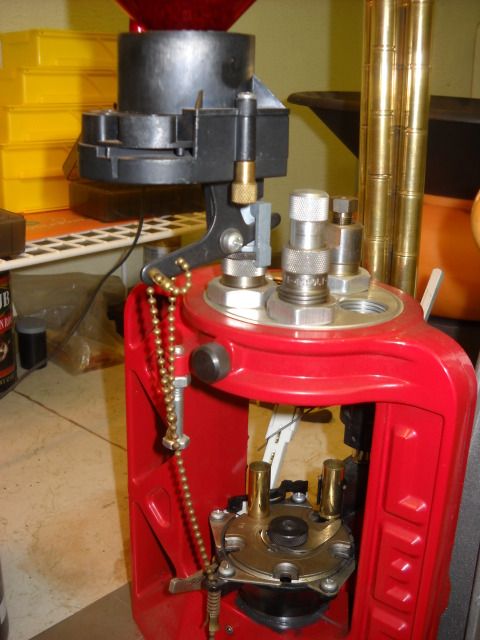 Next pull primes in addition to previous step: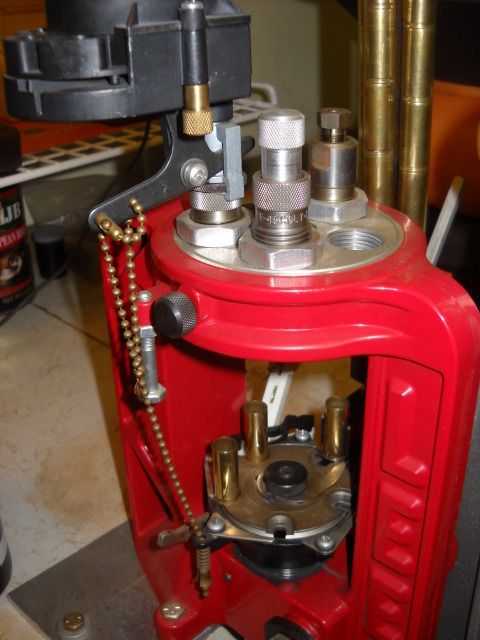 Next pull bells the mouth and charges in addition to other steps and the the last step you manually place the bullet in, it seats and crimps. I actually like this so I can visually look into every case and observe the powder height.
I like to stop and check the charge every 25 or so. Really easy on this system. Quick check, yep 8grs of Unique...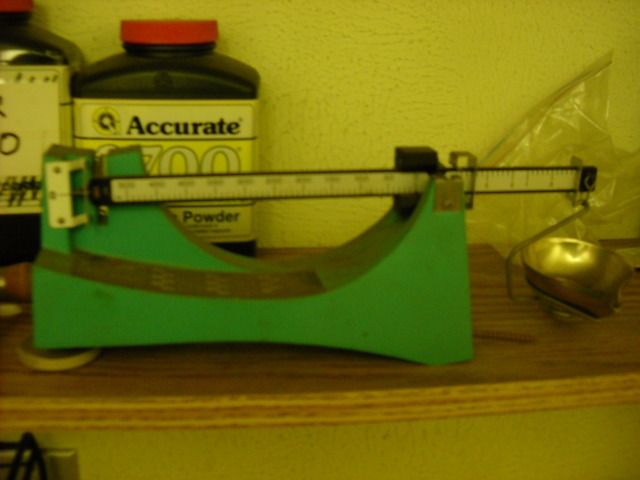 About 30 rounds in I had to stop and put in a few more primers...should of put in 50.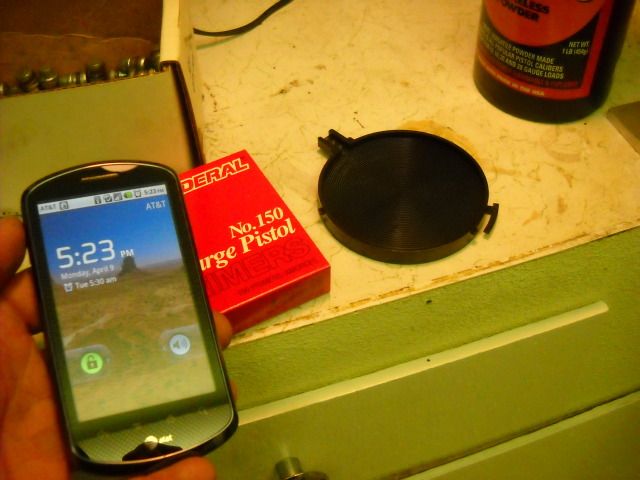 Okay, finish up the remaining and I have 50 new rounds ready to go boom. 50 rounds loaded start to finish in 10 minutes. Like I said, it's pretty darn simple.