I am trying to figure out all the laws I need to know for night hunting in CA.Zone 1 I did not define because I never hunt those counties. I will be hunting zone 2. I very carefully followed the zone 2 description in the regs and highlighted it on a map. Anything East and South of the pink highlighter is zone 2. All of Riverside, Imperial, San Diego, and Orange counties are also zone 2. Anything inside the green highlighter is the night hunting closure area. Took me a few hours to make this map so I hope you guys enjoy it. Inside zone 2 you can spotlight from a vehicle with any kind or power of light if the vehicle is stopped and not on a road. You may also have a weapon mounted light.Sorry the line fades at Barstow, grease on the map. It turns south from 58 just west of Barstow. Turns east, running just south of I-40 to the Marine base Training Area. At the boundary of Marine Base it turns South, crosses HWY 62 just to the west of 29 Palms, and ends at the Riverside/San Bernadino County line.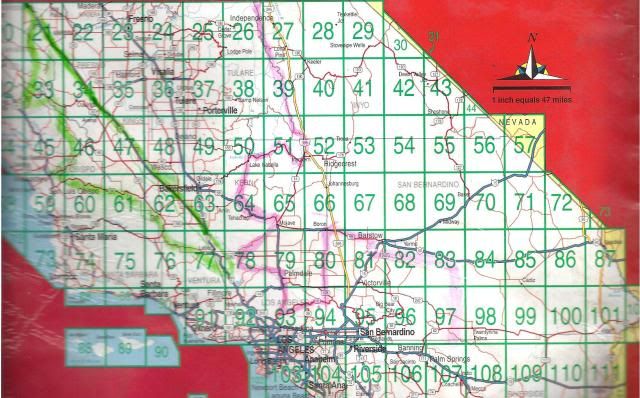 zone 2 continued for N. CA. Sorry it is blurry, you can see Mono Lake.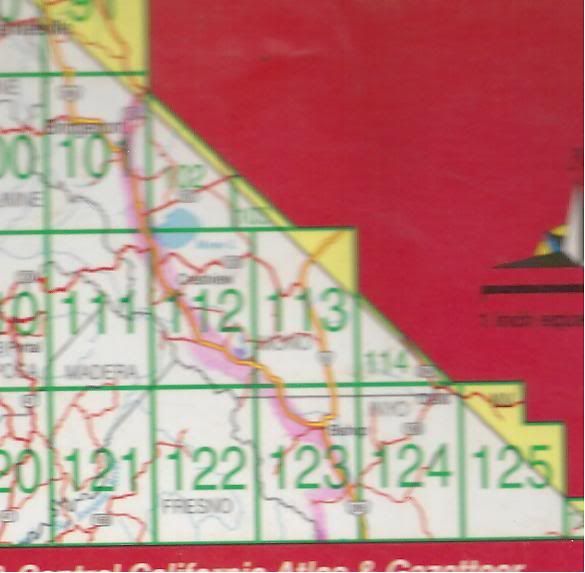 I have some additional questions.I'm aware of he San Bernadino County Shooting Map and that there is a lot of area closed to night hunting. 1. Are there any other night hunting closure areas inside zone 2?I will also be hunting the remainder of the state where you can only have hand held or head mounted lights with self contained batteries 9v or less. 2. Are there any additional closure areas around Gorman, Kern County, Angeles NF, Los Padres NF, or in the Eastern and southern Sierra Mono, Inyo, and Sequoia NF?3. What is the legality of having more then one light. Lets say in zone 2 I have a hand held light for scanning and a more powerful weapon mounted light for shooting, is that legal? How about remainder of the state? Can I have a small scan light mounted on my head and the kill light in my hand?4. Do you night hunters prefer shotgun or rifle? I would think shotgun is a lot safer.