My brother and I got there a little later Sunday morning (about 7am) but headed out and saw a hawk looking for breakfast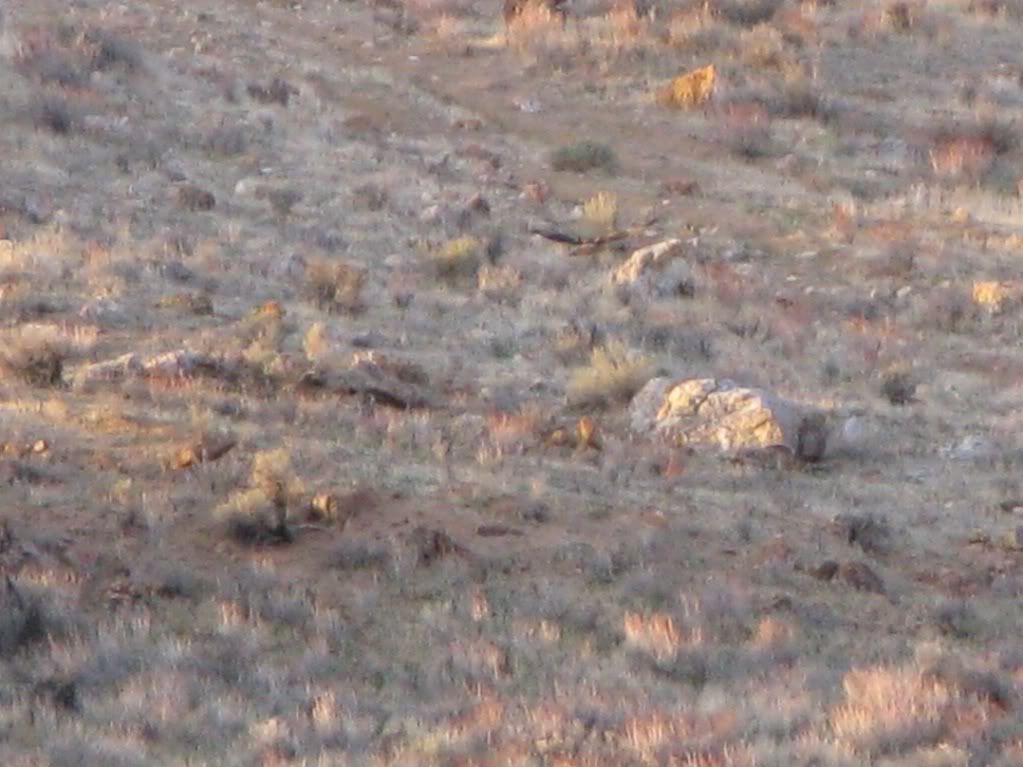 Like Saturdays hunt we started on hilly, mountainous terrain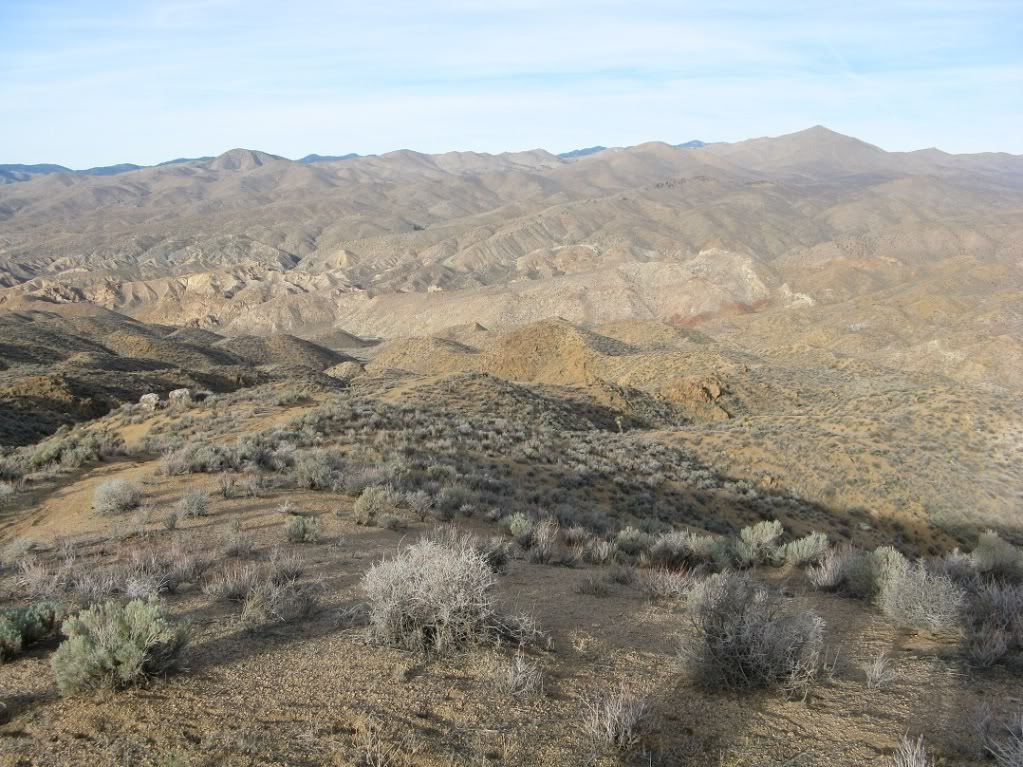 While we were hunting we spotted some windmills
I was tempted to go to the mountains off in the distance but neither my brother nor I though we could hike the distance let alone climb it.
We settled to hunting along these ridges and valleys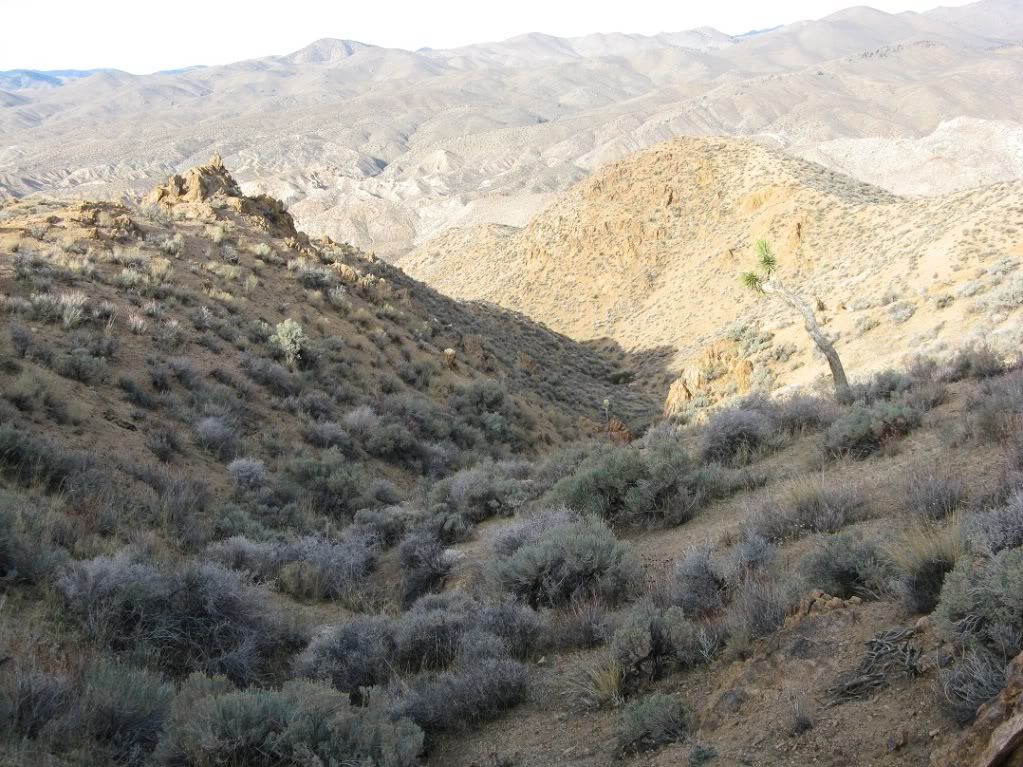 My brother shot this close enough for me to watch it roll one or two times but amazingly enough there wasn't much damage to the meat.
We get to a point and a covey of quail explodes about 10 yards in front of us. One of my three shots resulted in a puff of feathers.
By the afternoon we were dead tired and while I really wanted to explore these areas, my brother said I was crazy. We hadn't heard any Quail or Chukar calling at all and we still had miles of torturous terrain to get back to the car so we didn't become explorers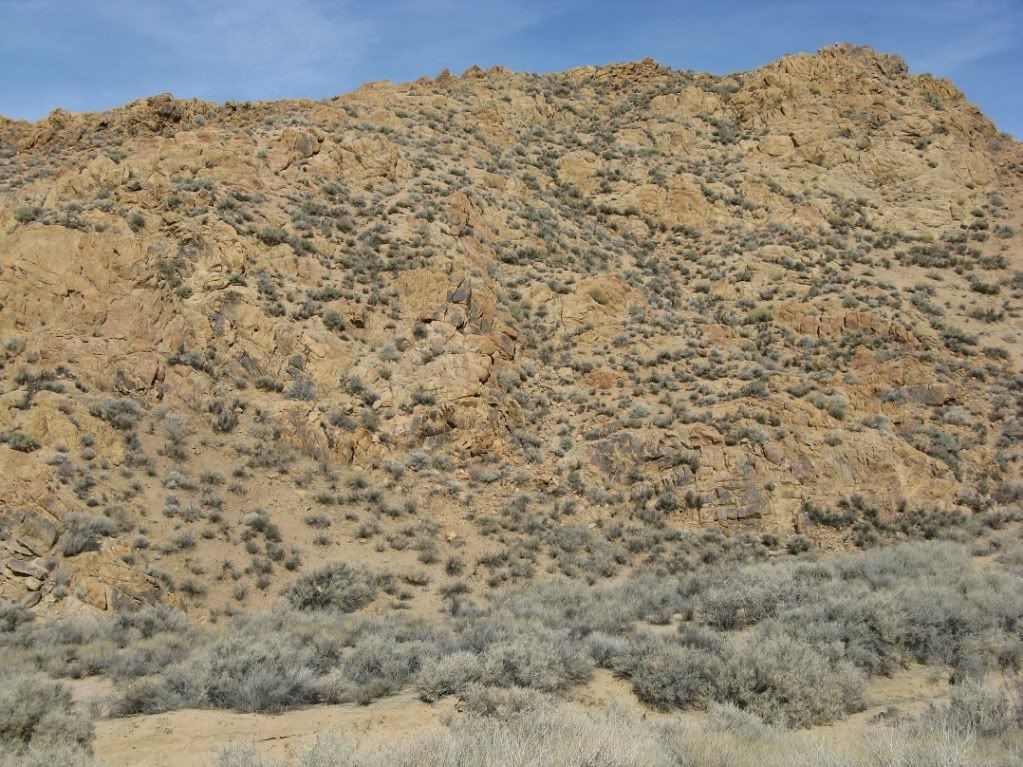 We came across what I believe is a guzzler but it looked dry.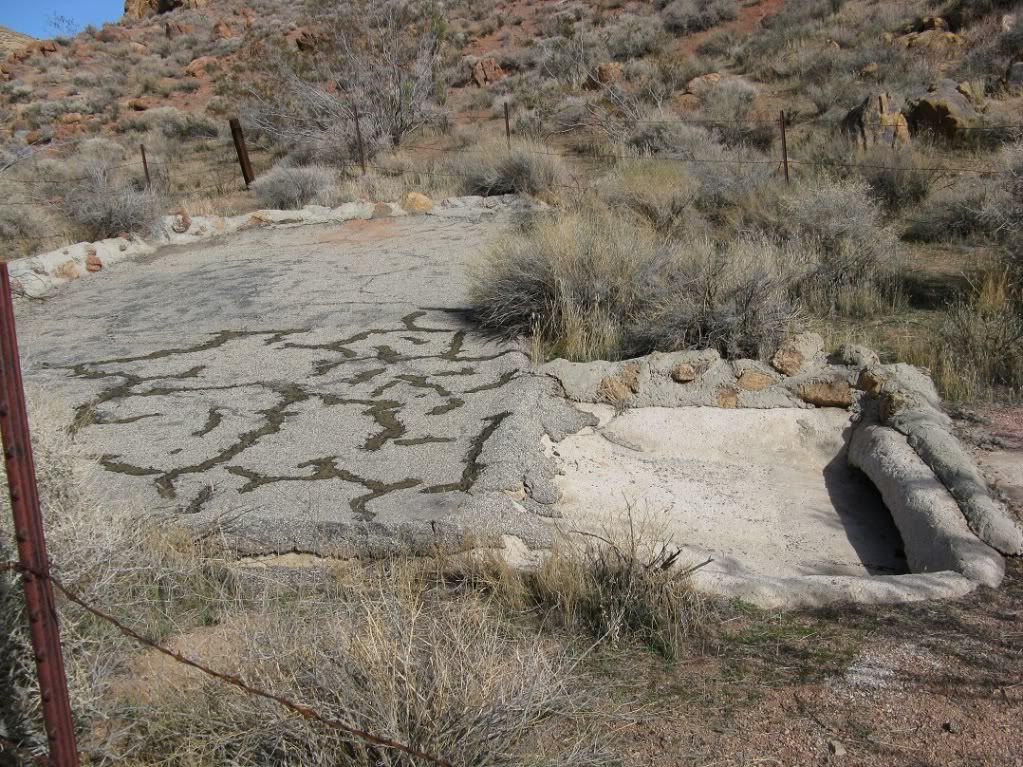 We happened into a valley loaded with quail and when they exploded we were stunned and confused about which way to turn to shoot or even go to chase them! After the inital shock, we followed the group that stayed on flat terrain since we didn't have the energy to climb anything. My brother was able to down a quail which I took a picture with since I haven't posted a picture of myself or the gun I use
.
We didn't have a topo map of the area and while we knew the direction of the car (thanks to the GPS and a familiar mountain top) we didn't know how to get there. Remember when I said we were dead tired and didn't want to climb anything? Well we didn't have a choice since the valley we were following back to the car had a perilous climb to the top. We started our way back to the car from the area circled in red.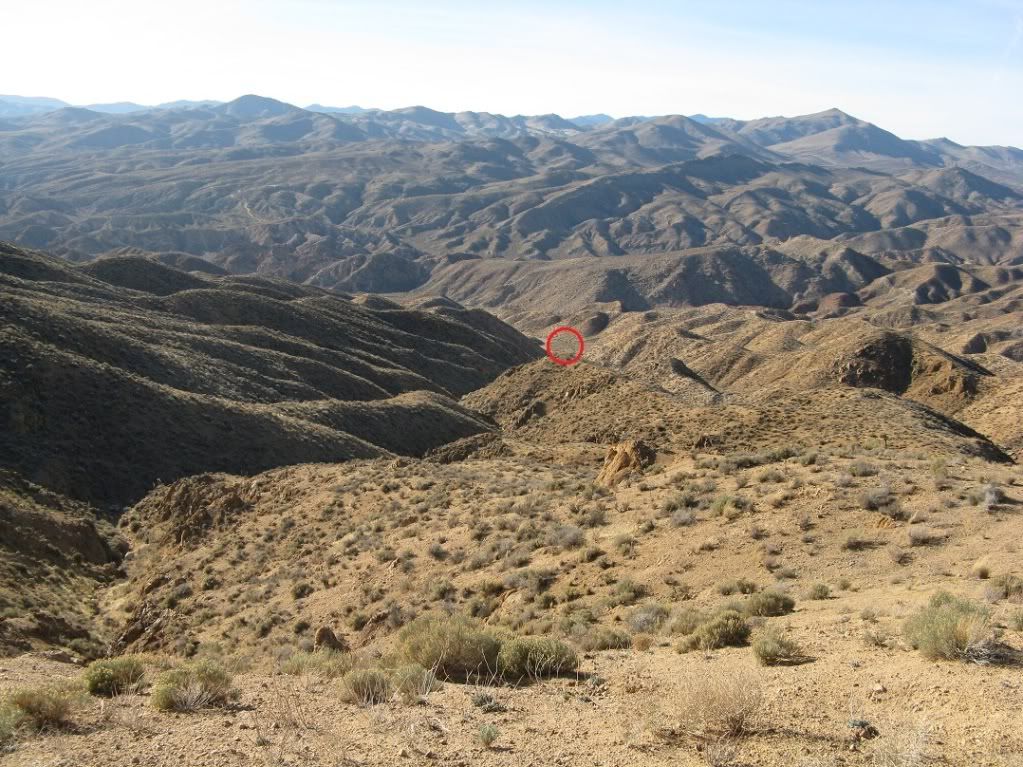 Does anyone know what bird these droppings are from?
After a couple of leg burning, mommy calling miles of evil moutainous terrain we could see the car...can you? Yes, it's circled in red.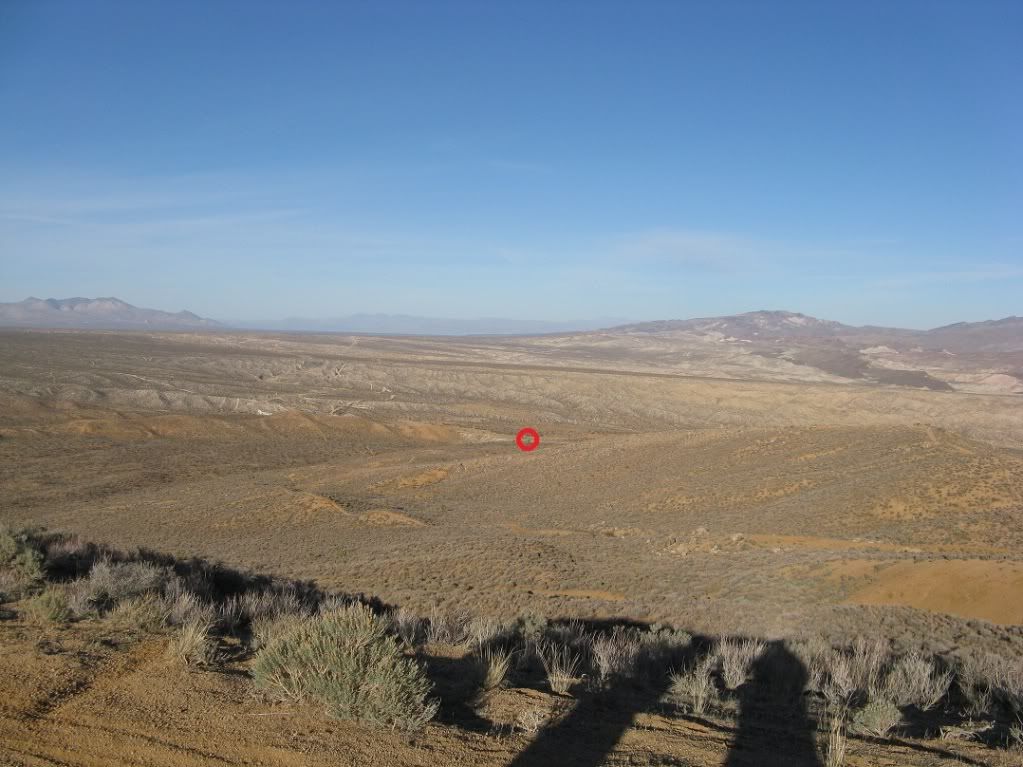 Maybe if I use my camera to zoom in 24X