Back in May I booked a one day goose hunt with Blake's Guide Service for Sunday 1/8/12. We had two boys with us that were 10 and 11 years old and they both shot some geese, it ended up being a great hunt.The full moon and warm weather didn't help any but we did have a little wind blowing that did help. Blake did a great job of calling in the geese, the birds that we shot at were trying to land about 15 yards from the pit blind that we were sitting in. We ended up getting 20 geese and were headed back home at 11:00 am on Sunday.The birds look a lot farther away in the video than they really were. Wes had my Gopro camera on his head and his camera on his shotgun. The shotgun camera only worked the one time but it did get Wes shooting the only single goose that we had come in.
This is Clay holding up a snow goose in the pit blind.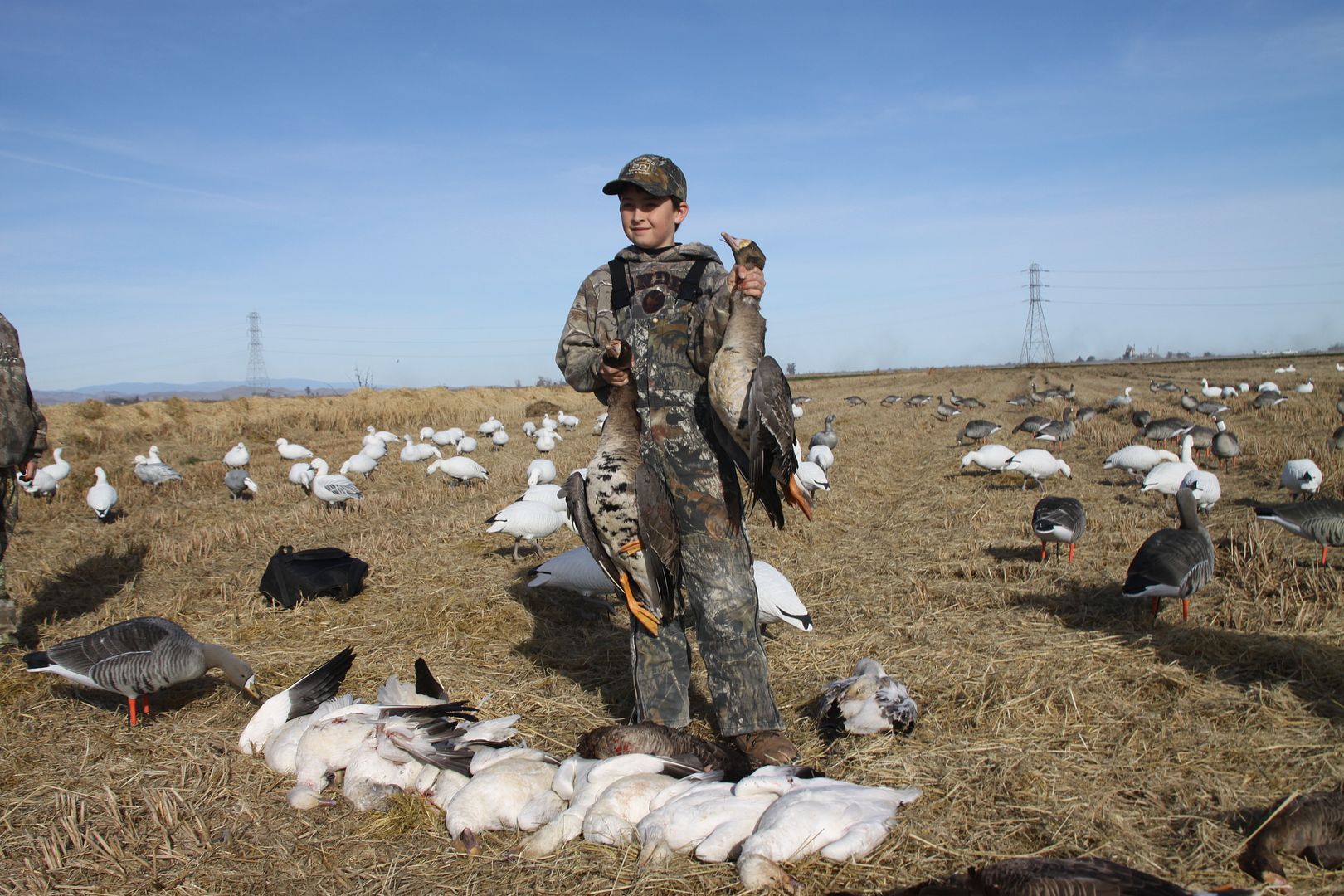 This is Kevin Jr with some of the geese we got.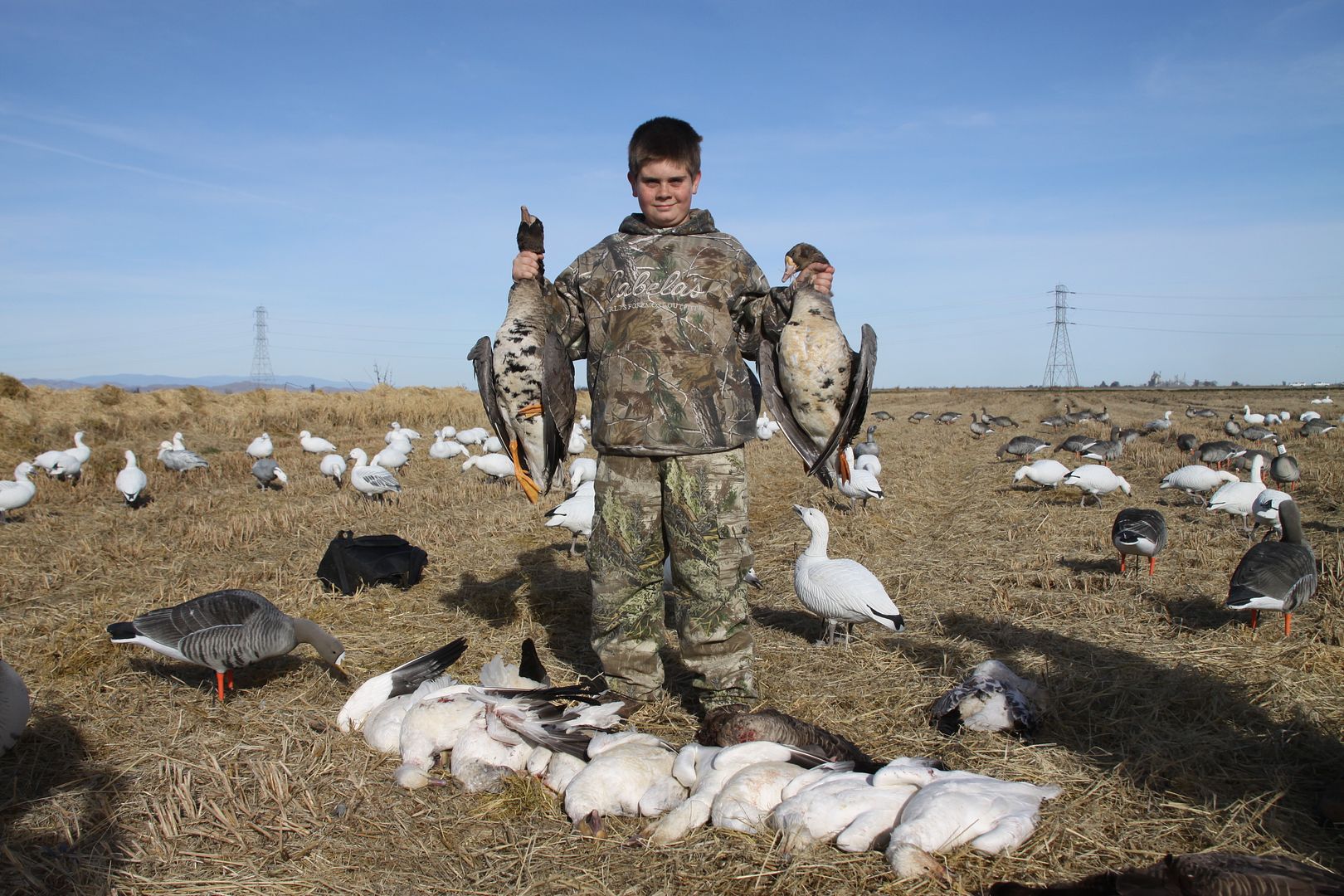 In this picture it is Clay with the geese.
Here are most of the goose hunters with the geese. It worked out great having the pit blind full of hunters that we knew and it was pretty cool that we had three father and son teams too.