Well, being a weekend and the need for me to process my fruit I decided to make pomegranate jelly. I had originally planted the two small pomegranate trees to give the fruit to my mother. She just loved pomegranates. I was able to give he the first few pomegranates but now that she has passed away I need to do something with the fruit. This year I had over two hundred pomegranates! I have two types of pomegranate trees. One is a Wonderful and the second is a Sweet. They each grow fairly large fruit with slightly different seeds. The Wonderful is much deeper red and the Sweet is a lighter pink. The Wonderful also produces slightly more fruit. Juicing them is the worst part because you have to wear rubber gloves and clothes you don't mind getting splattered in.The recipe is very easy and though sometimes they tell you not to double a recipe I tripled this one.12 cups pomegranate juice15 cups white sugar3 boxes pectinI didn't get any pictures of the juicing because once I start, it just too messy to touch my camera.The fruit and I got allot of doubles this year like the pair in the top of this photo.
The last of the pomegranates picked.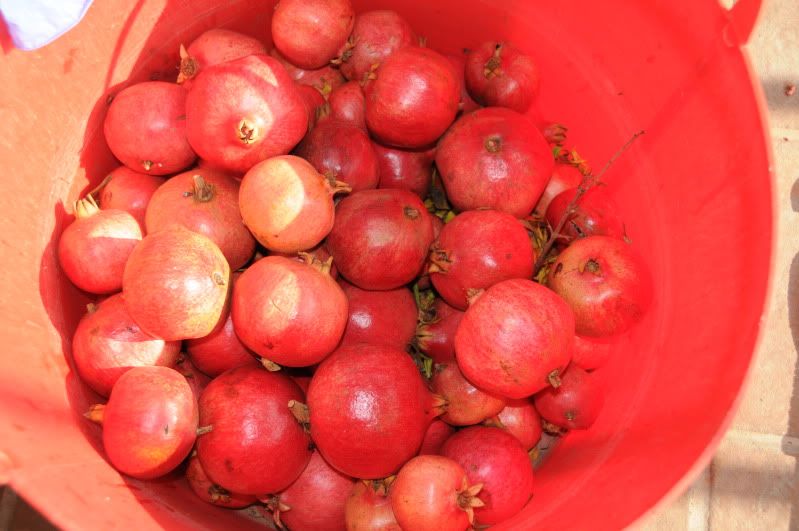 Getting some of the jars ready.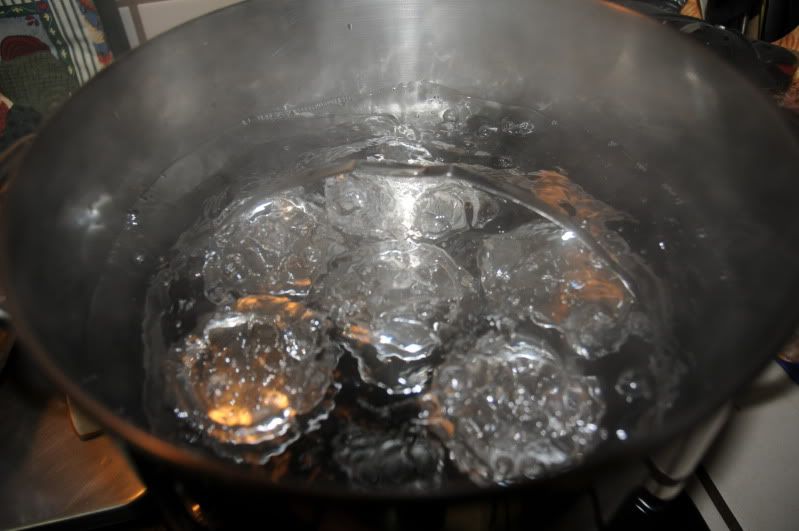 Stirring the pectin in.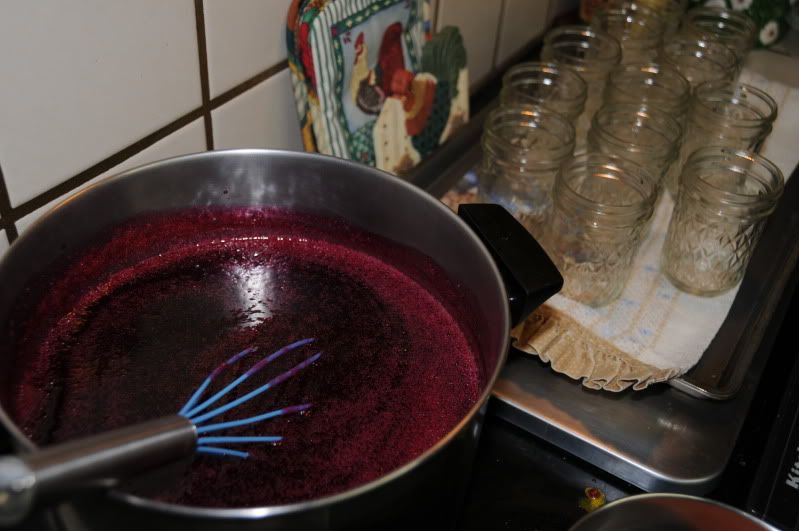 Filling the jars.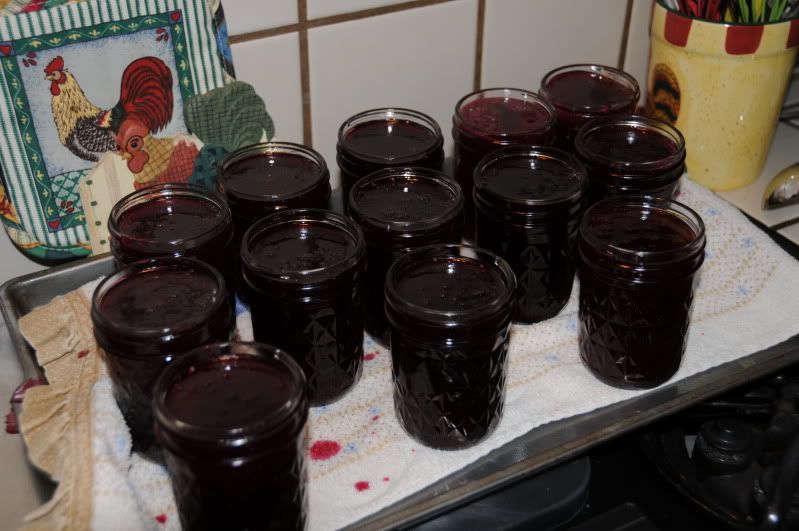 The finished product.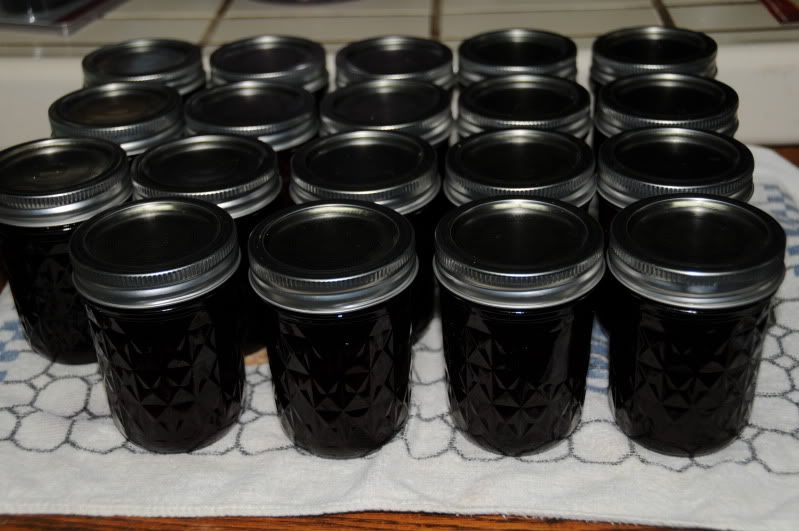 I'll only have to do this about five more times to use up all the juice I have stored in 2 liter plastic soda bottles. I put the juice into the soda bottle and refrigerate to let the juice settle for the final straining before it goes into the pot to be cooked up into jelly. It set up great and tastes terrific.I wished I'd have planted these where there is more room because they are growing like weeds! I'll have to seriously prune them back or I'll be overloaded with fruit next year.