So prior to the season opening I was seeing lots and lots of quail in some pretty large coveys so I was expecting a stellar year. On opening day I headed out to my secret public land spot and it was a quiet and mellow opener. Mostly dads out with their kids (3 groups) and us. Well a buddy of mine scored his first quail (after hunting most of last year) and I scored two cottontails (pictured is the first of the day and the smallest - the next one was quickly skinned and was about twice the size) which kept me from being skunked.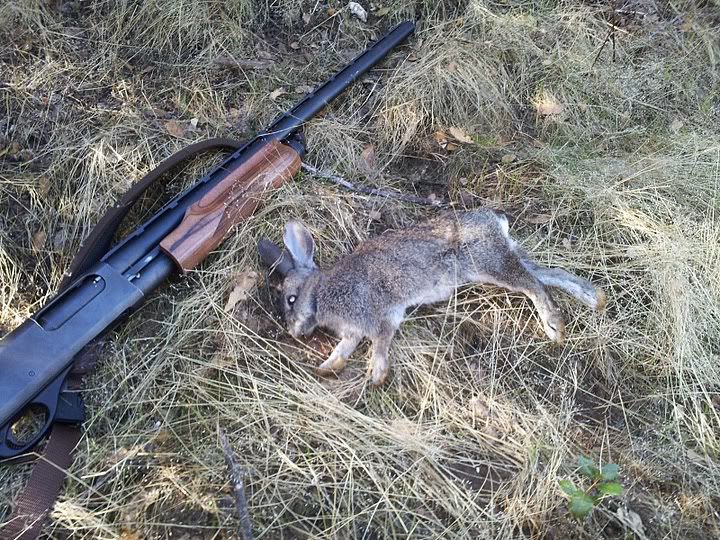 I have been out a few more times since and have not put my bead on more than two birds. We just didn't run into the coveys that we knew were out there. I am not much of a Halloween person so I set up a hunt with a buddy over the Sunday, Monday and Tuesday. Well my buddys boss is a
and a
so he had to stay in to do inventory before his winter hours kick in. I figured since I found his boss a great shotgun for incredibly cheap that he would be down for the cause but I was wrong. My other buddy wanted to stay in town to get some candy of his own at the Halloween parties and said "Ehh...the hunting wasnt so good the last times. I will pass till Mojave in November." So it looked like I was out on my own. I headed down do pick up my new model 66 in SLO and then camped out Sunday night at my favorite little hideaway and enjoyed a quiet and star filled Halloween. The next morning I woke up late (7:30 or so) and had a nice a slow breakfast while the frost melted. I drove down to where I know there is a nice watering hole for a little dip and what did I jump when I cannon balled into the water???? About 150 quail!! You would have thought I was doing a polar bear swim I got out of the water so fast and back to the rig. I had my hunting gear on in about 5 mins and started to get after them. I hunted from about 8:30-11 and hit 6. I recovered 4 - 1 went the way of a red tail hawk and the other is gone and lost forever in a thick bush of Poison Oak!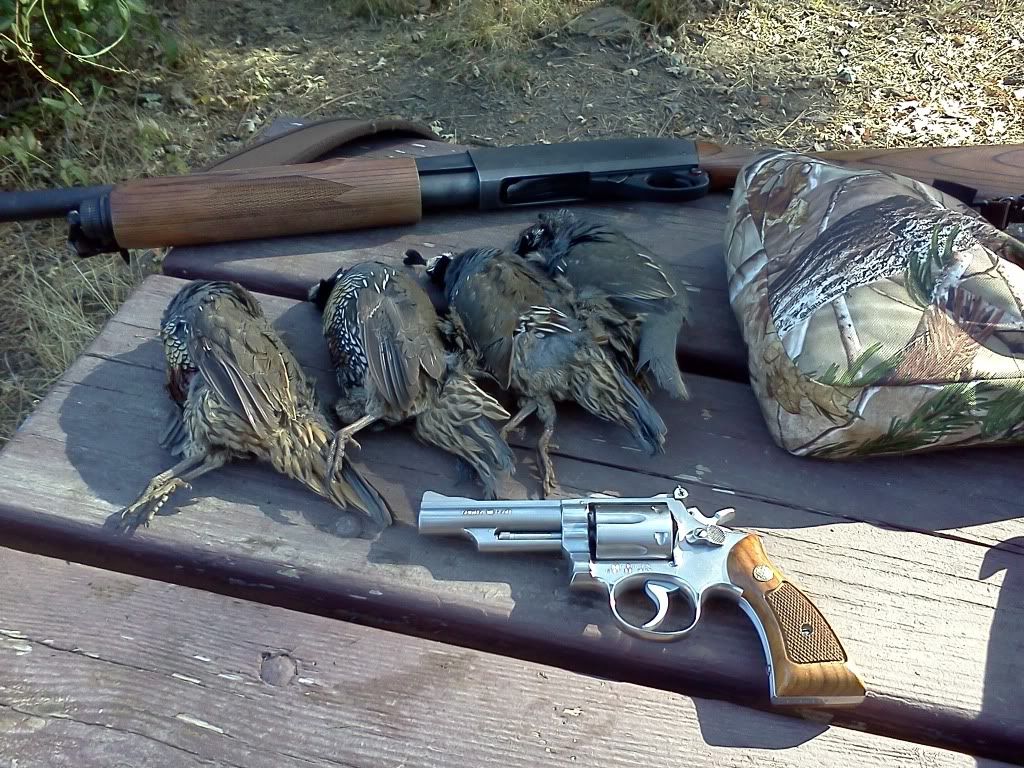 I ate some lunch and headed home so I could get some work done on the ranch before sundown (and gloat to my friends). Finally found where all the coveys are holding this year! Shame I was alone for it. A buddy would have kept me out there a good bit longer but all in all it was a great day!