Hey guys, this past week some buddies and I took a boat out on Mission Bay for some fishing and did pretty well. We mostly used anchovies for live bait and then threw out some swimbaits as well. My first catch was a 21 1/2 in. Halibut (just a mere 1/2in. short of the legal length).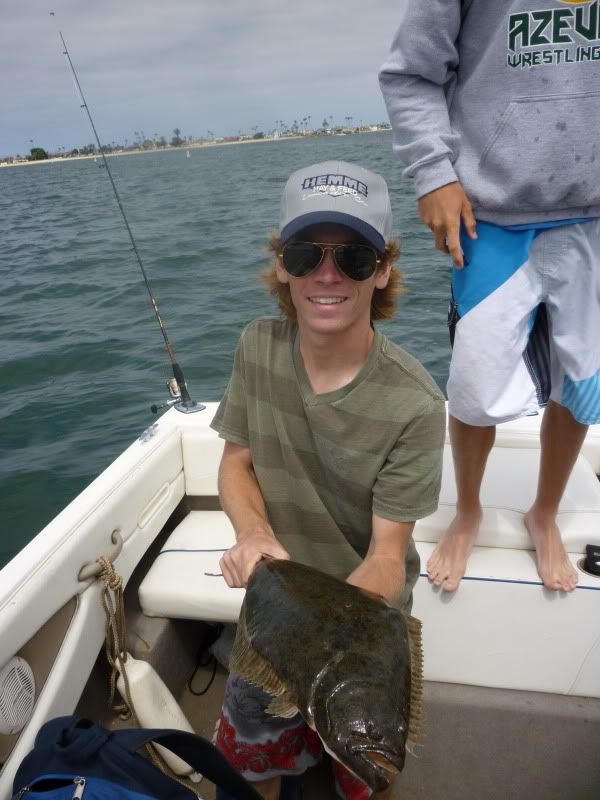 We ended up mostly getting Spotted Bay Bass, we ended up with 10 keepers in one day. But a big thrill and surprise to me was when I hooked a Sand Shark. This being my first time doing any saltwater fishing, it definitely got the adrenaline going even thought it was just a small one.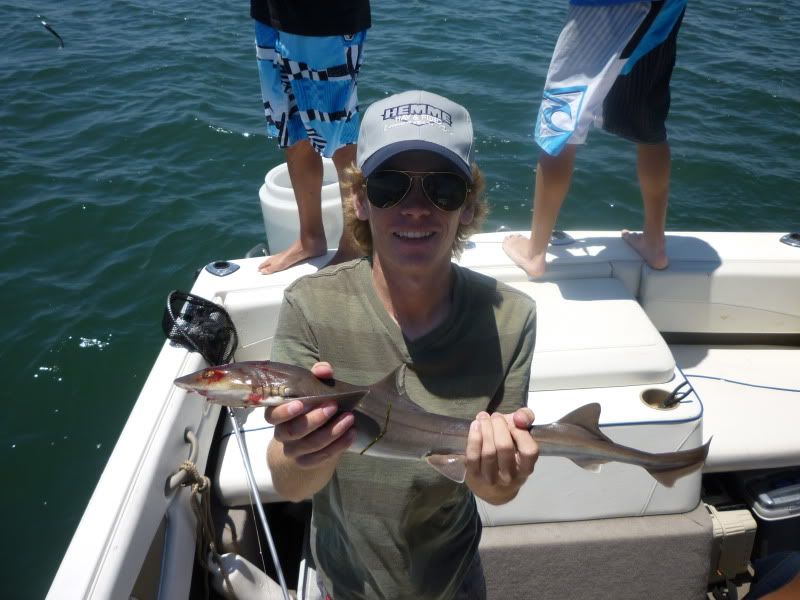 Another day we went out to the San Diego Bay and I hooked up on something big. I'm assuming it was another shark because it fought just like the smaller one did, and it put up a good fight before snapping my 15lb. test line. So all-in-all it was a good experience and has left me anxiously awaiting my next trip!