I head out after running my errands today and decided to see if the fish wanted to play. My second cast was a yellow fin croaker but I didn't take a picture. My third Cast was a flying bat ray he took 2 solid jumps into the air.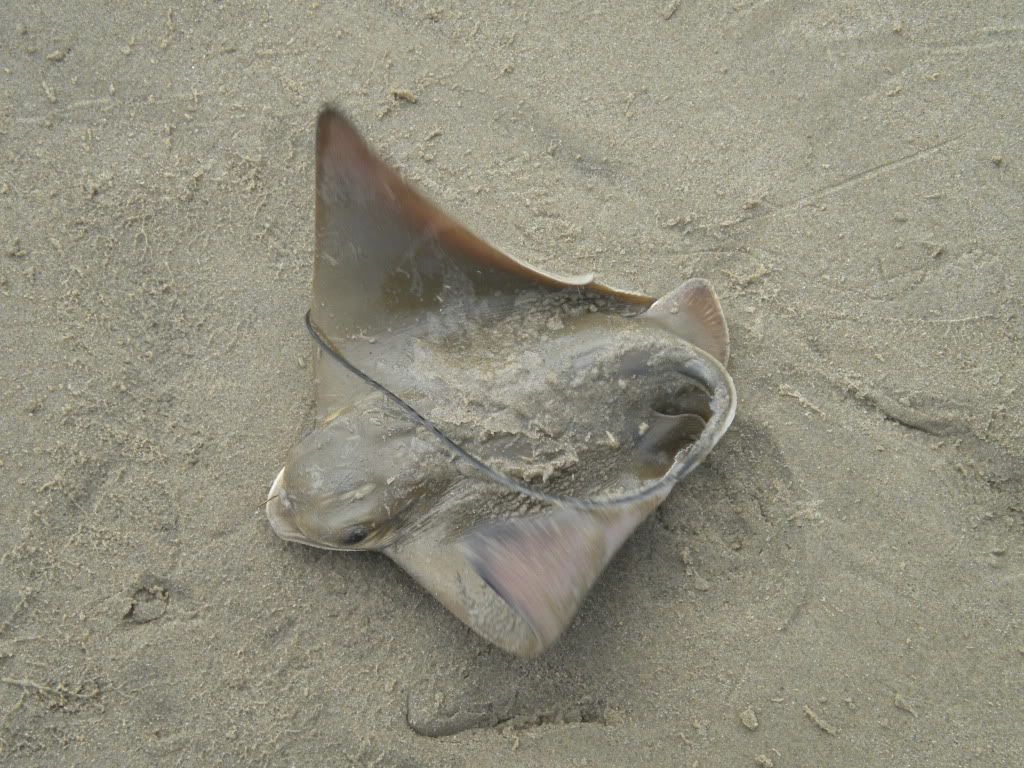 Then I cast out again and thought I hooked up another bat ray cause this one took some drag out. I pull it up onto shore and managed my first bean ever!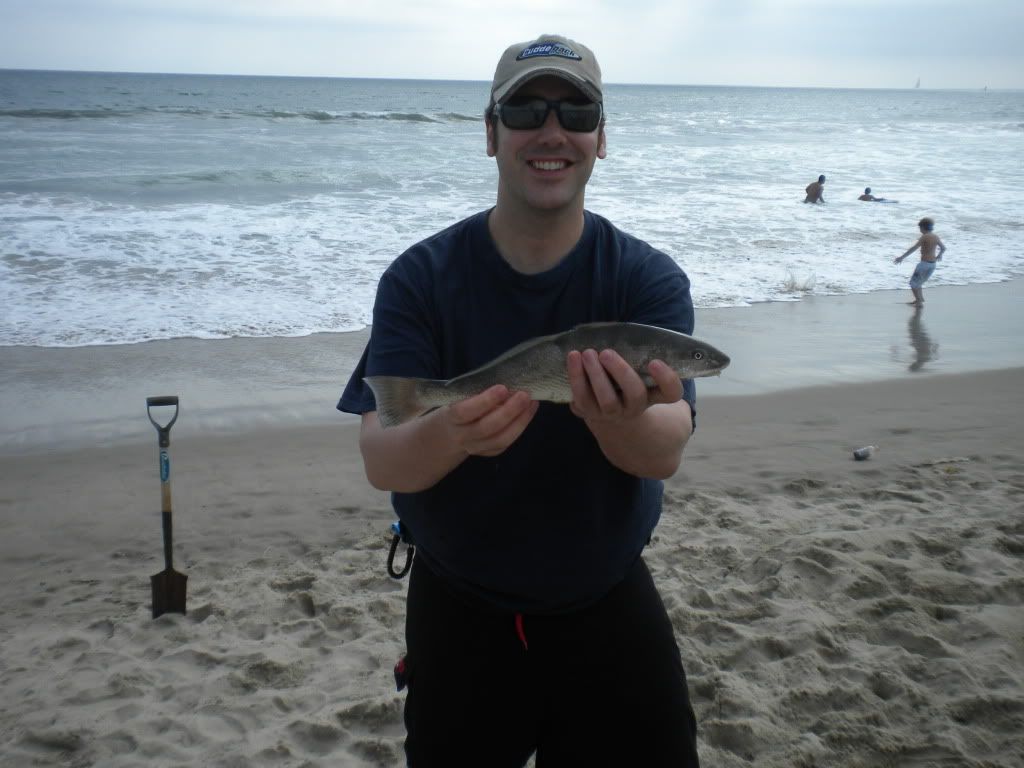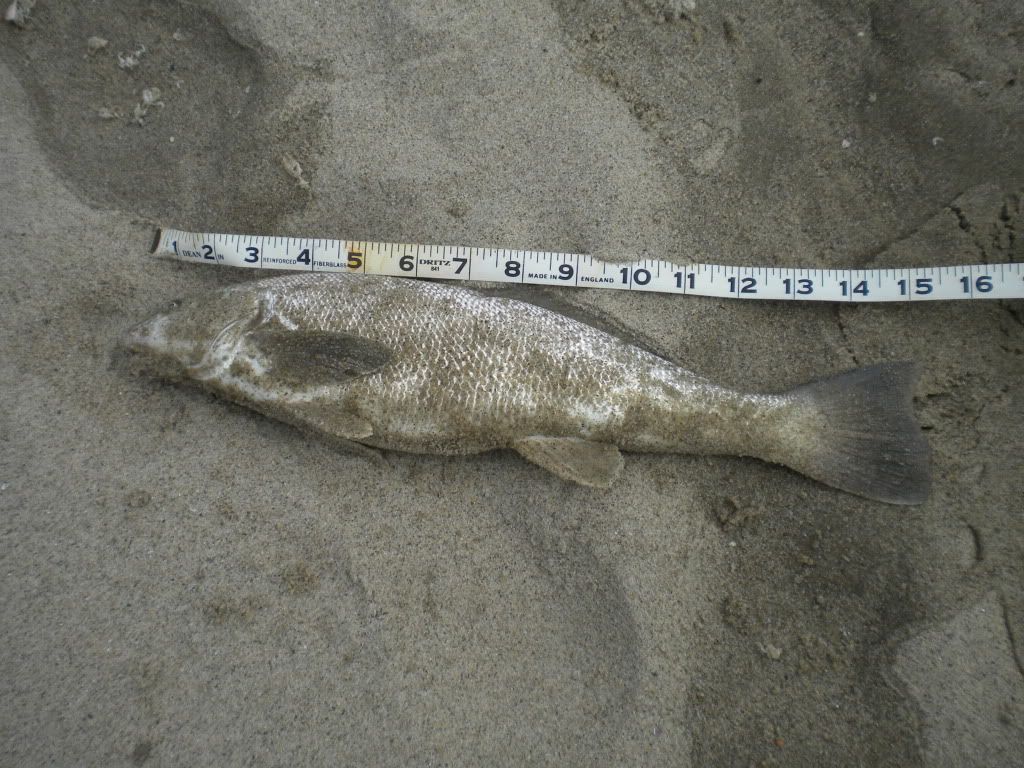 I kept fishing and managed about 6 perch this one being the largest.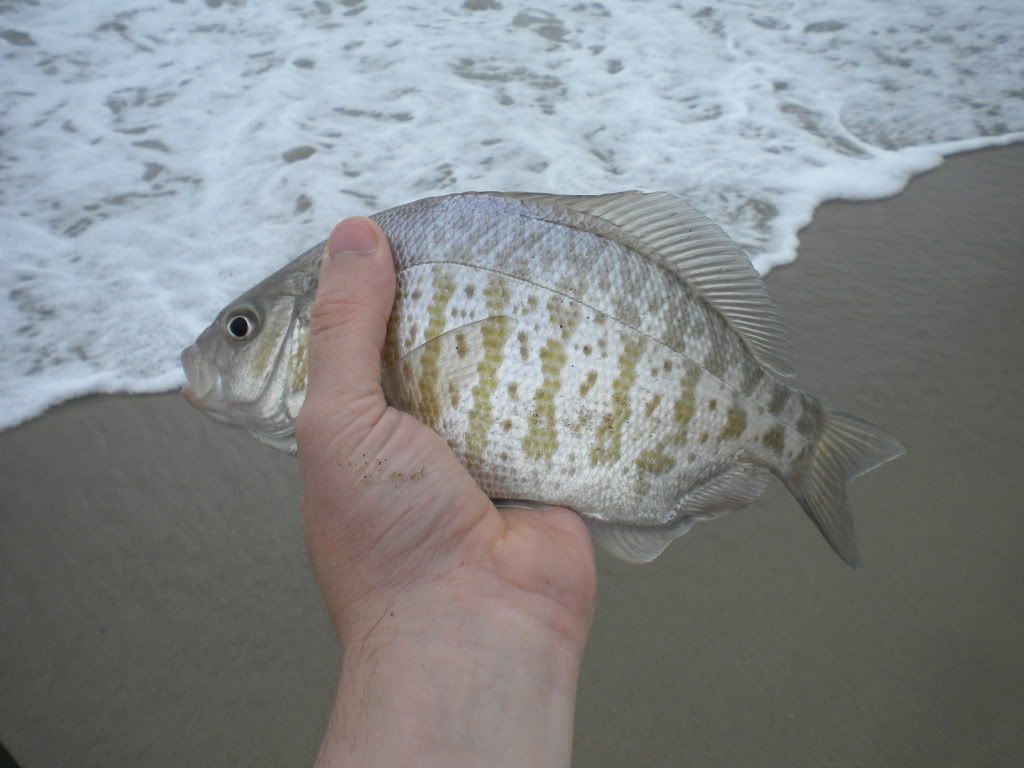 Good few hours spent on the beach