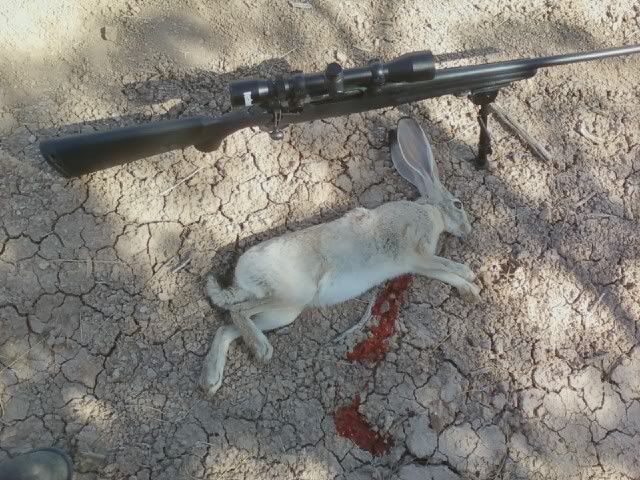 Last weekend I went shooting at a new spot and the place turned out to be thick with jackrabbits. I got 5 out of probably 10+ I saw last sunday, from 20 to 120 paces with Savage Edge .223. No misses yet, I don't like to shoot if I don't know it's good shot. I also found 3 skulls, couple .50 bullets, and a chewed up salt cedar, AKA tamarisk. I wonder what chews 'em. Too high for little critters. Skulls look like fox, coyote, deer? They go good with the horse skull I found a few days before. On my way out I found a broken, abandoned EZ-up, so I cleaned up the desert, took it home, used the center section for a tripod and got one of my jacks with it today.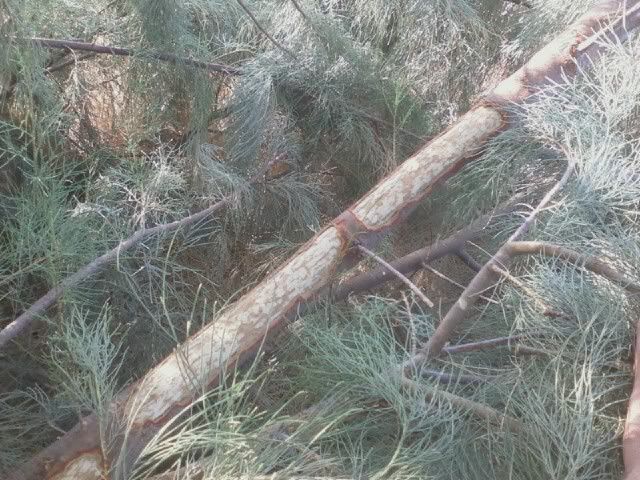 Almost got bit by a sidewinder. I was almost on him when he started buzzin', thought I'd seen a jack and wasn't payin' attention to the ground. I backed up 2-3 big steps real quick, and he followed. I backed up more, and he followed again, so I fed him a lead pill. 10 sections on the rattler. Man, snakes give me the heebie-jeebies, but it was cool to see a sidewinder in person.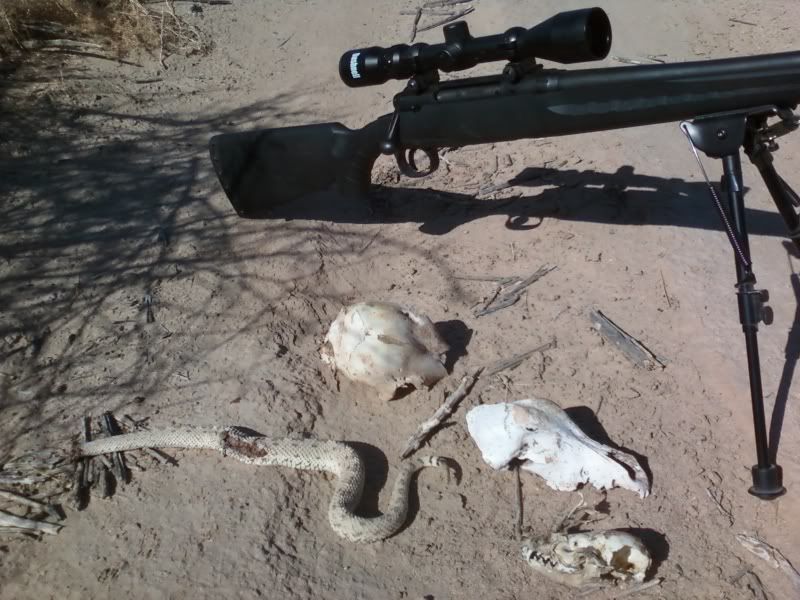 This AM I got up at 4, in the field by 5 (after getting gas), 2 rabbits by 6, in the cooler by 7. One at 300 paces and one right after at 140 while I was pacing over to the first. Field butchered after I watched this vid the other day. I tied up both rear legs though, not too hard for my first time. No worms! Hope they're edible, swimming in some Sweet Baby Rays in the oven now. Wandered in the desert and hunted round tailed ground squirrels, took pictures, rest of the day. Found one 20mm projectile. That there's a big boolit.Got this one at 20 yards with .44 magnum SBH.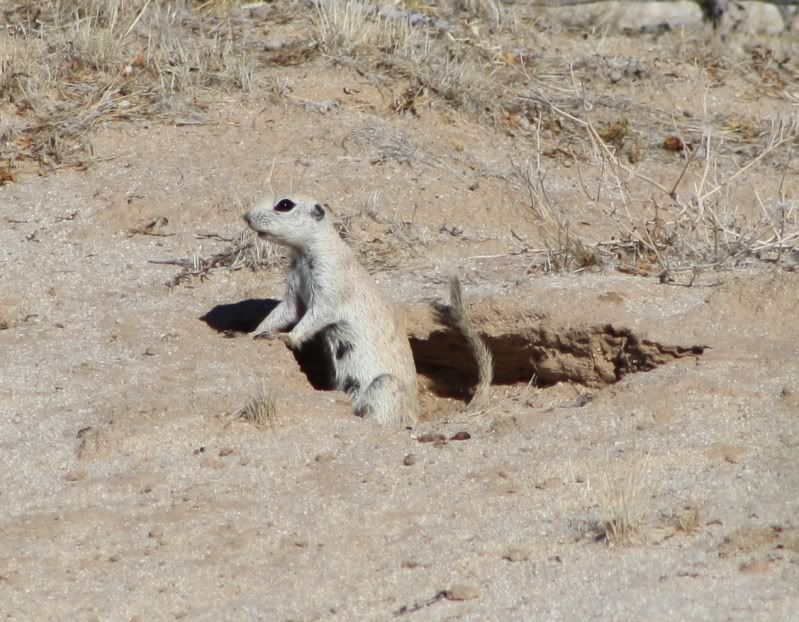 Also saw this guy.