I got a couple dozen T&C swim grubs and I wanted to play with some bass today so I headed over to Long Beach. Managed a small sand bass who hit the lure mid water.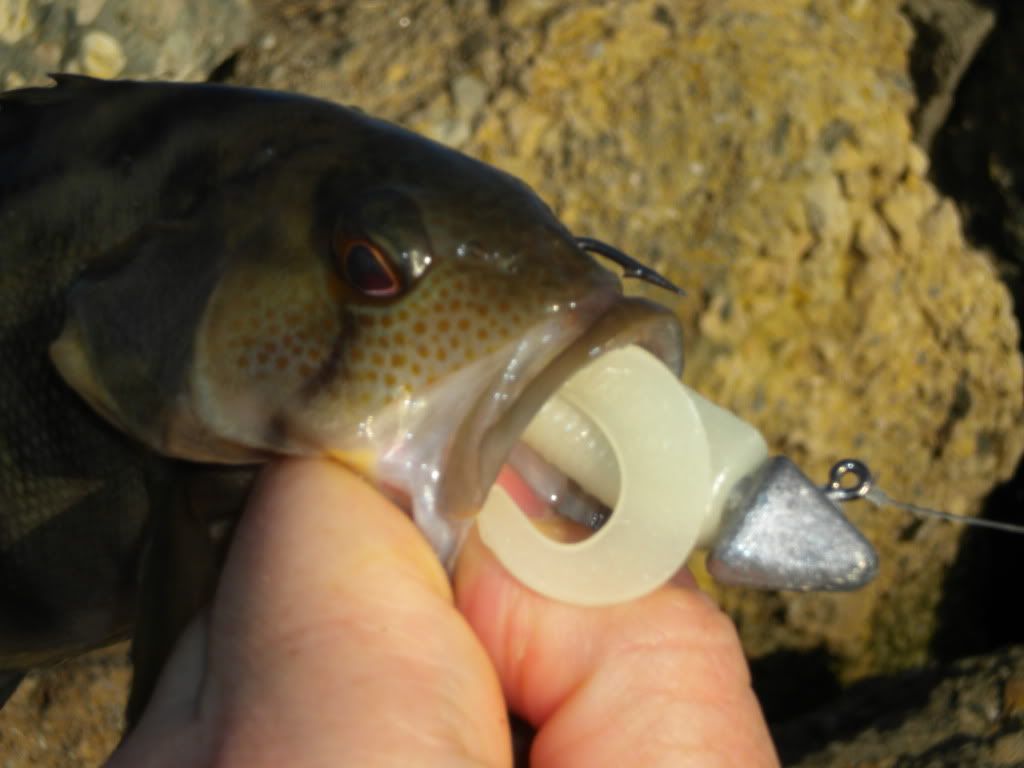 I kept casting and managed a double! To bad these Uni aren't ripe for the picking.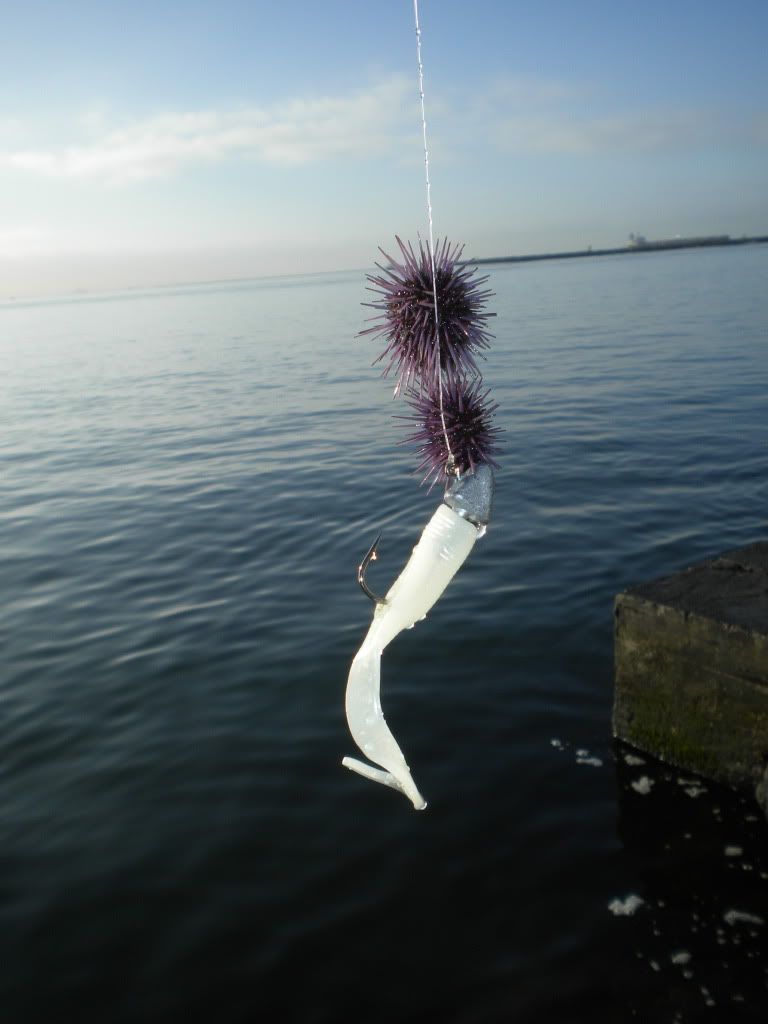 I kept casting for a while and managed a nice rats nest on my ambassador but when I had it orted out I had this thing to contend with. Biggest lizard fish I have ever caught or seen for that matter.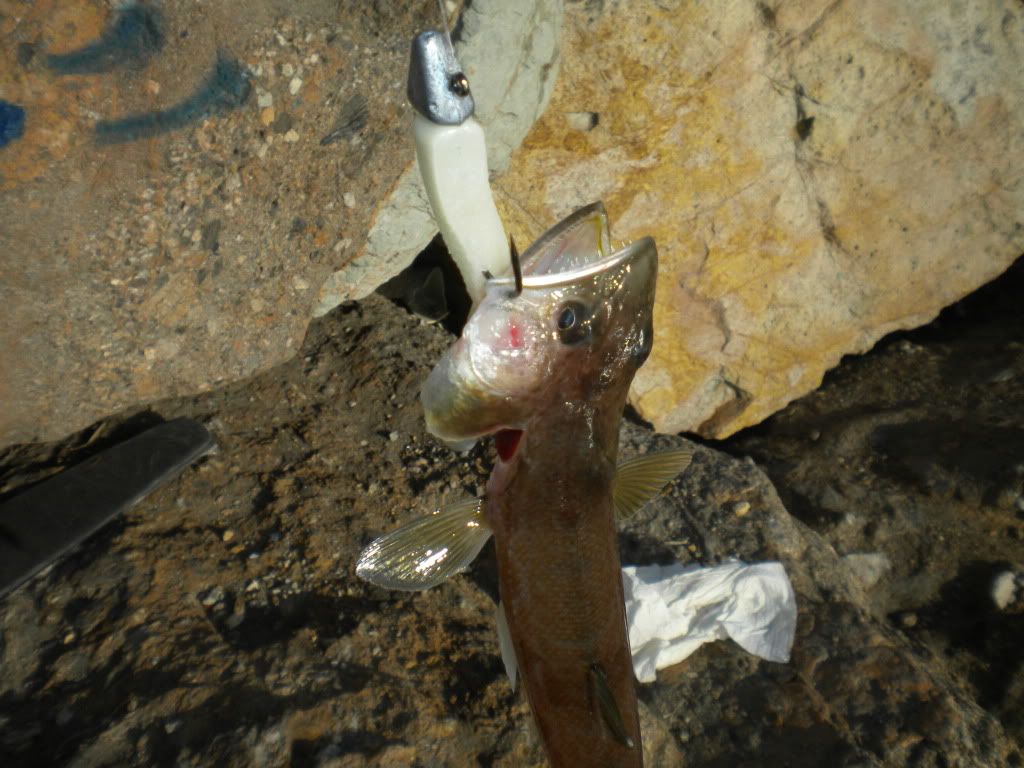 I decided that the weather was nice so I would try Torrance for some flatties. Well not much structure. Clear water and little sea weed but produced nada. Even tried a c rig for perch and still nothing.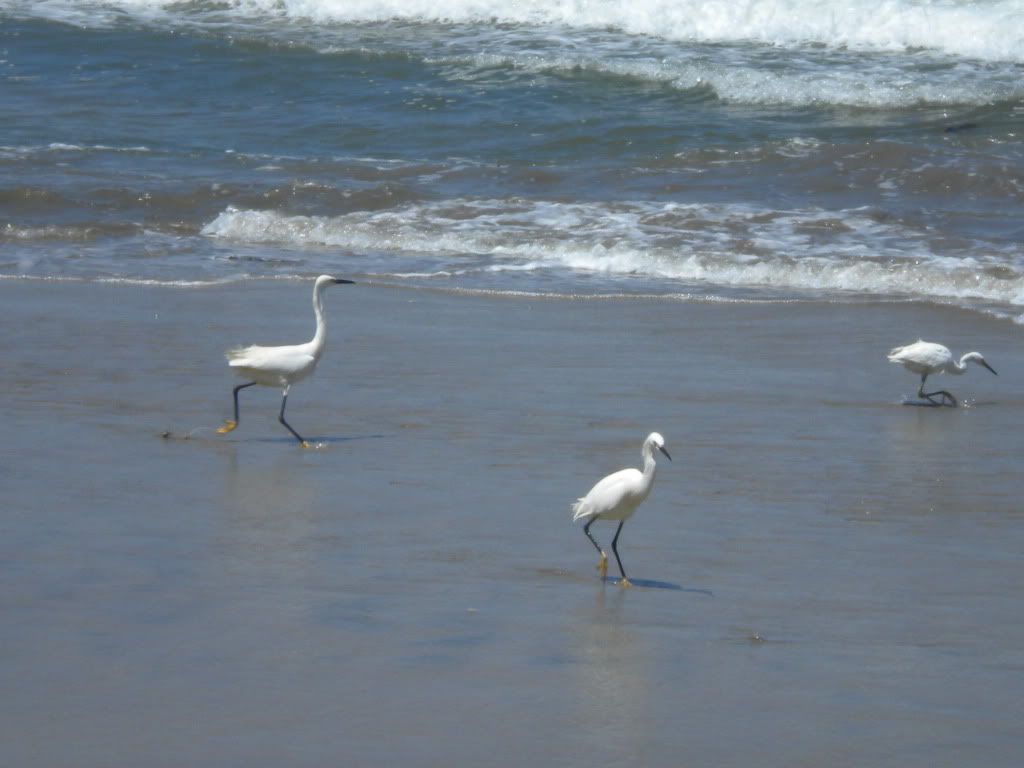 All in all it was a nice day.