Well it was one of the birthday presents that I got for my wife thinking she would have a blast. I made sure I loaded her up the whole week on ginger and then made sure we had Bonine for seasickness and I even got the wrist bandage pressure point bracelets too. It started out a good day. We had a nice breakfast and made our way to Pierpoint Landing in Long Beach for a 1/2 day trip. We stopped by a spot for some Sculpin and I managed a sculpin then Monica caught a nice sand dab.
We then moved to another spot and we managed some nice Salmon Grouper I think they are called.
Then Monica got sick and she went to lay down. I checked in on her but there wasn't really anything we could do. So I continued fishing. I caught a nice speckled rock fish and we also got plenty of Chilipepper rockfish.
The lure for the day was a T and C glow in the dark swim grub (I am looking forward to using these for halibut and more rock fish.)
She eventually came out and fished some more but it was a tough time for her. We where going to go to the movies after but we fell asleep as soon as we got home. All in all it was a good day fishing but next time I will take her to a spa or something instead for her birthday.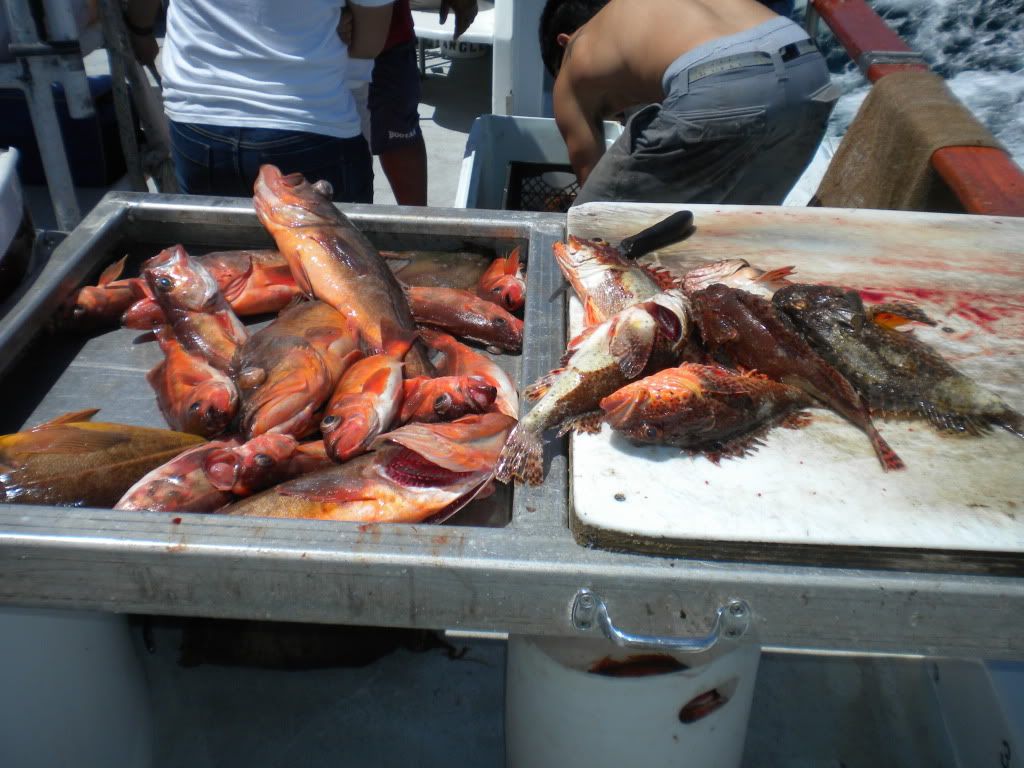 Tight lines.