I decided to go out and fish off the rocks for rock fish or whatever might bite. I started with a 3 inch Big Hammer in Sexy smelt for Nada so I switched to a Bay smelt since it was partially white.(I like white and glow in the dark plastics at night) I managed to catch this little guy, hes about as big as the swimbait.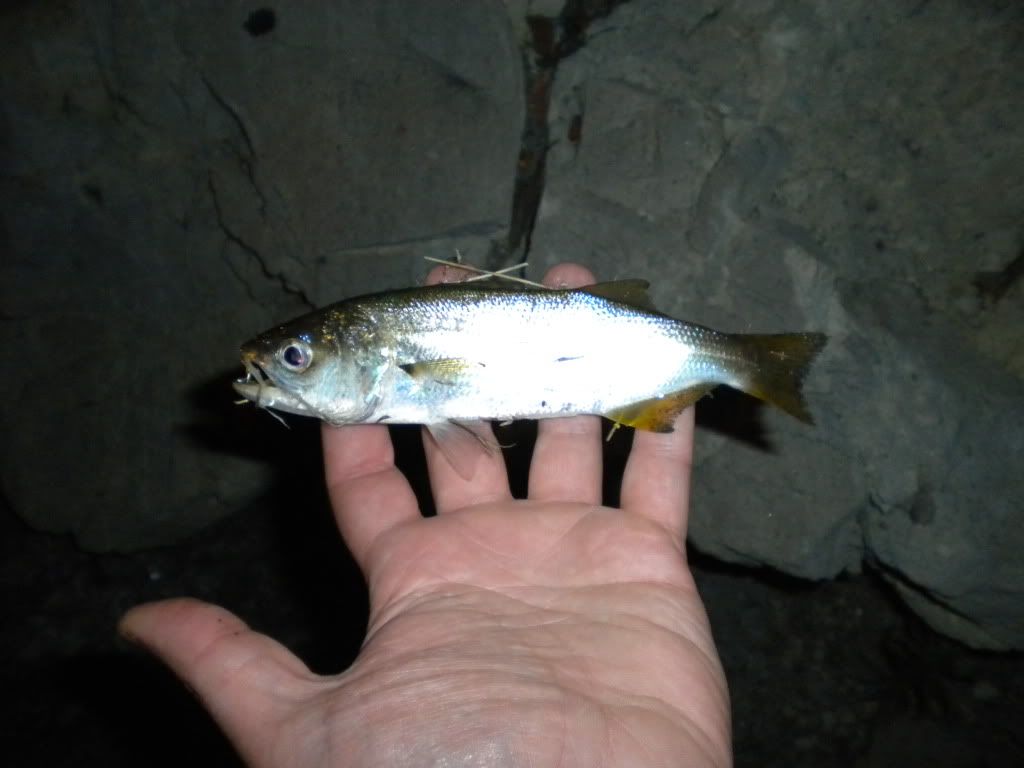 I then switched over to a 3 inch Kalin glow grub on a jig head with weed guards and caught my first sand bass. These guys are scrappy fighters.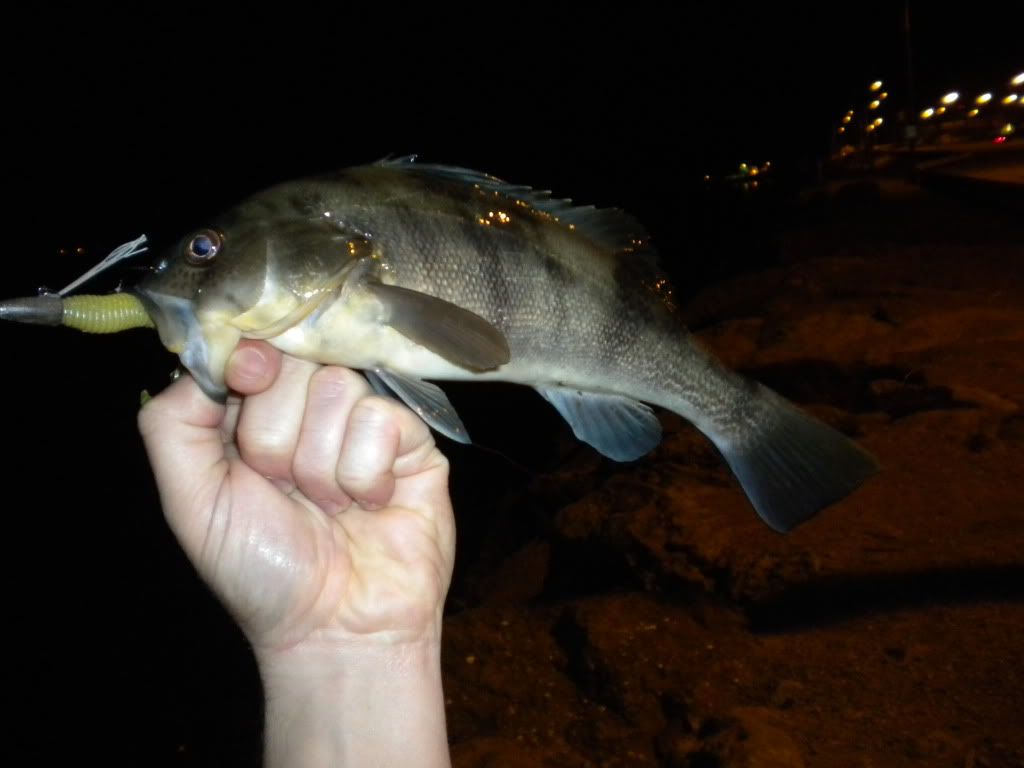 They went back to the drink and then a few casts later I had something a lot larger start peeling drag until it found a nook in the rocks and I couldn't get it out. I baited up again but things slowed down. I then started to see some fish on the surface so I tried a Kastmaster for a while but no takers. I didn't realize they closed the parking at 11pm so the local PD kindly asked me to leave and gave me some pointers on where I might try to find some more fish at this time of night. I decided to head out as I wasn't planning on being out so late but when your fishing time starts to warp and you loose track.