I showed up this morning at 7:30am and first cast out with some gulp produced a small little perch.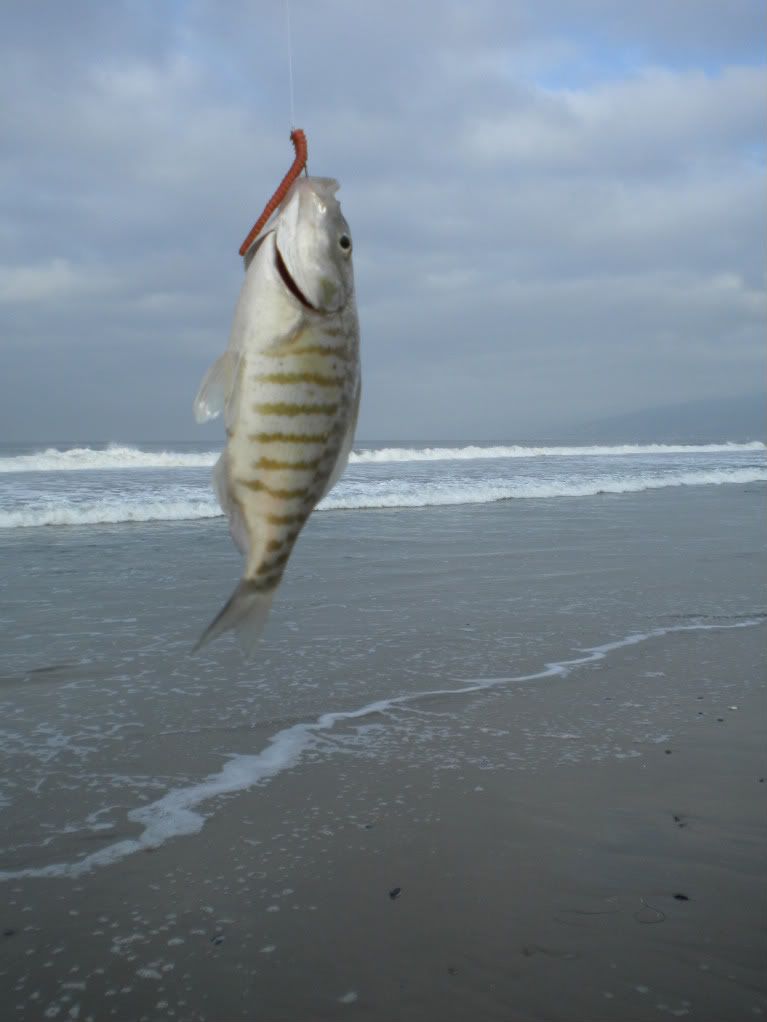 Second cast out the rod taco's over and the reel starts screaming! I fought this thing for about 45 minutes on my 10lb setup. I imagine it was some sort of ray as there where no head shakes just line going out like I was tied to a freight train. I almost got spooled twice and then I tired it out enough to get it to the shore but the line snapped jut prior to seeing my leader. Oh well next time. It was a great battle that took me up and down the beach.I rig up the pole again and catch a few more perch then I get a tough little bugger on and pull this guy in.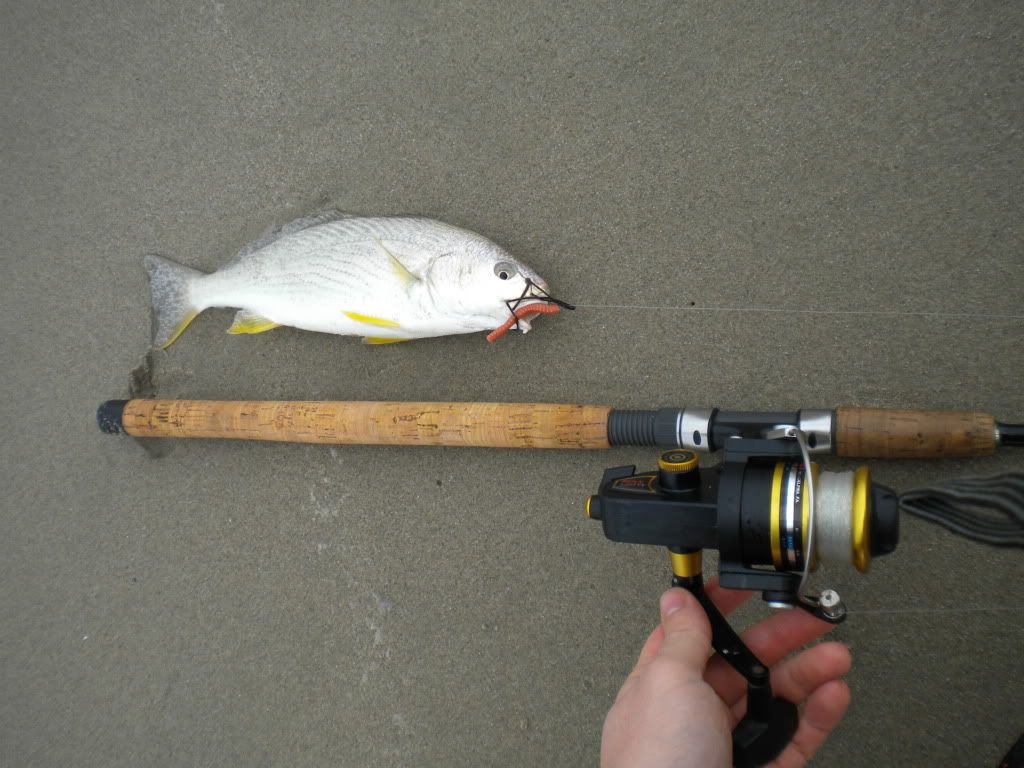 Someone was walking by and offered to take a picture of me with the fish(Thank you if your reading this post).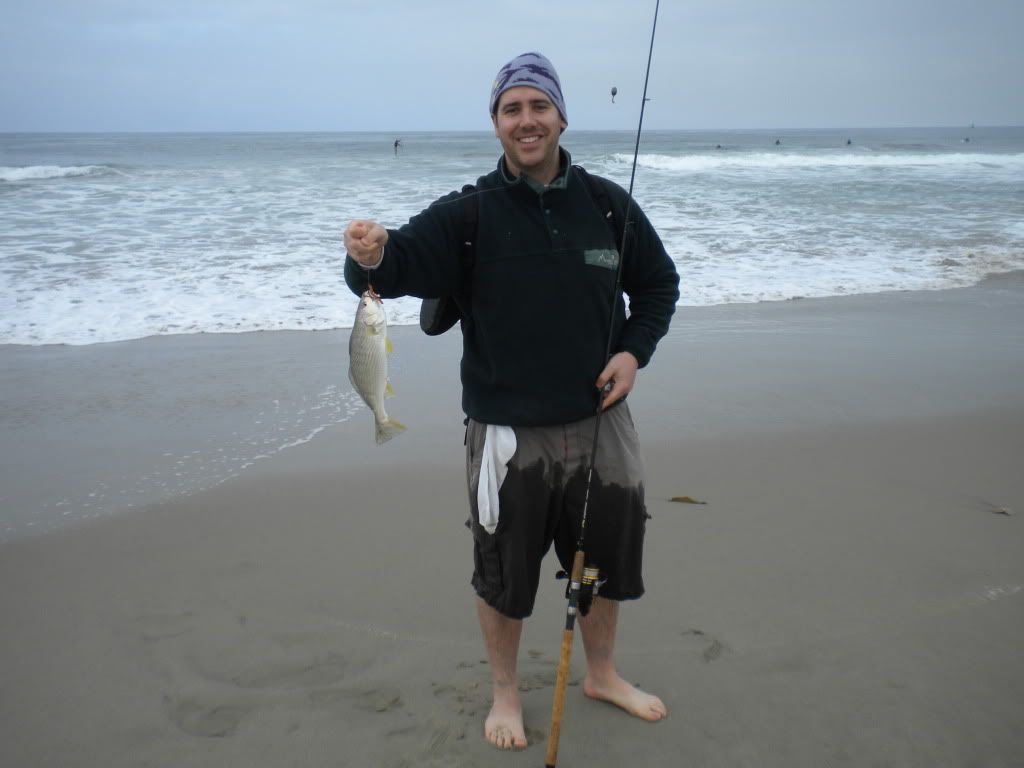 I continued looking for some structure down the beach and ended up in a lot of kelp so I decided to go back in the opposite direction when I tail hooked my first shovel nose guitar fish.
I started back on the quest for some reel screamers and landed a bunch of dink perch. This guy was the largest of the day at 10.5 inches.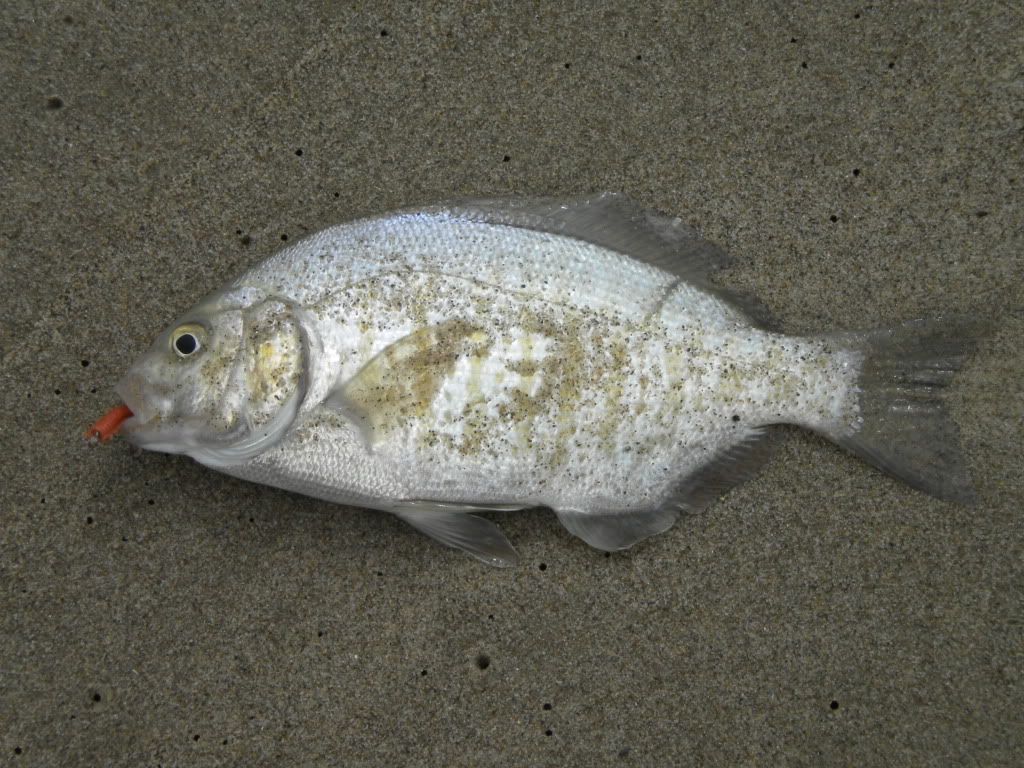 Its nice to have the toes in the sand and a consistent but slower bite then Monday.