Not too long ago I bought a Remington 700 SPS Tactical 308 Win to have it re-barreled into a 22-250. I had a Hart 1-8" twist 26" barrel put on it so I could shoot the heavier lead free bullets through it at coyotes. The guy that did the barrel swap also lengthened the throat so I could seat the bullets out farther to give me a longer C.O.A.L.
The next time I take a picture of this rifle it will have Krylon paint all over it.I shot 3 different bullets through it today using Varget, Benchmark and IMR 4064. I used one type of powder for each different bullet and I reloaded three different powder charges for each bullet, so I ended up shooting at 9 paper plates. It looks to me like this rifle is going to be a shooter. All 9 loads shot well under 1" groups and some of the groups were under 1/2".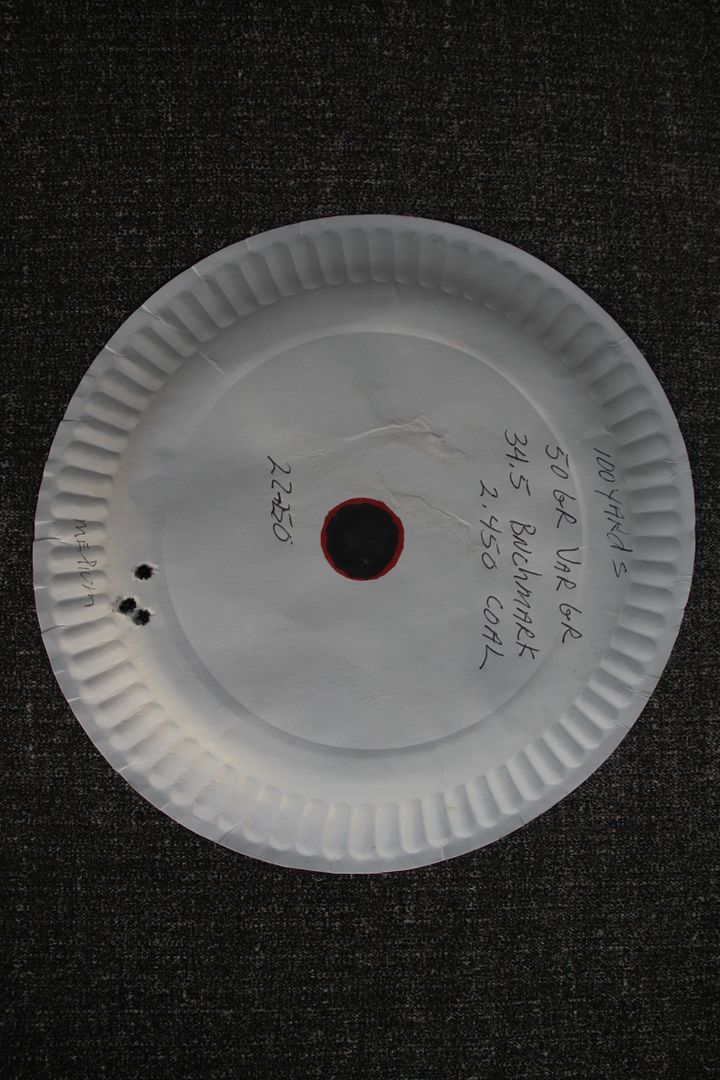 This is the group with 50 gr Varmint Grenades.
This one is 60 gr V-max's.
This is really what I wanted out of this new faster twisted 22-250, a good group with the Barnes 55 gr MPG bullets.The bad news for the day was that I found out my brand new Leupold VXII 4 X 12 scope is getting sent back. The elevation adjustment did not work at all. I turned the adjustment all the way up and then all the way down and the groups didn't move at all.