Here are pictures of my AR in 6.8 SPC. With the new Hawke Digi. Night Eye I bought from Red. The AR lower was bought stripped and put together by me, the upper was bought whole. I've had it together for about a month or so and just got the scope this week so I took it out today and zeroed it.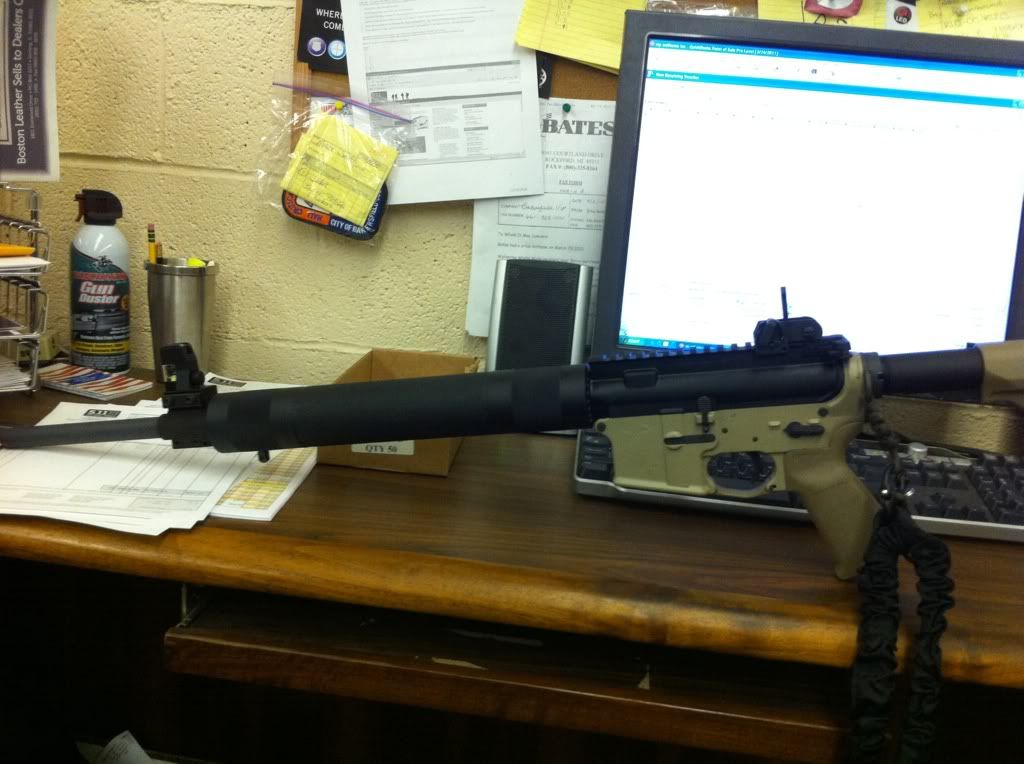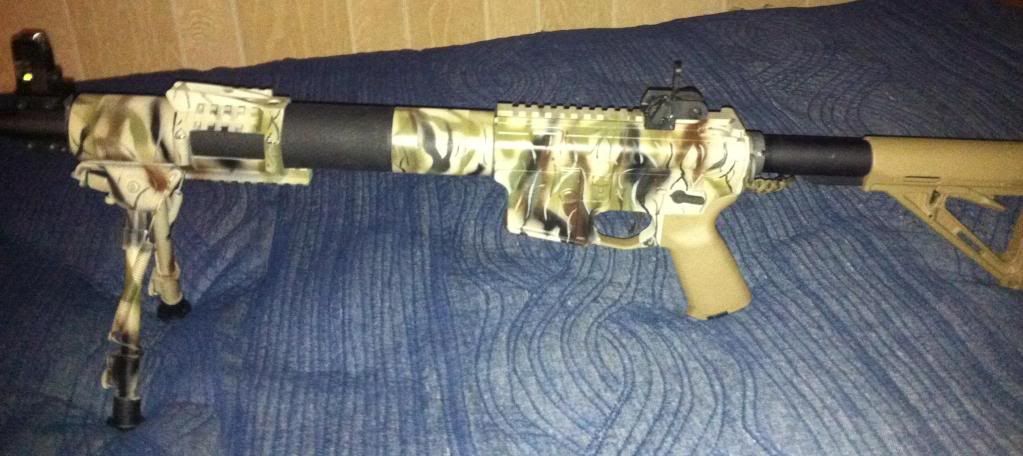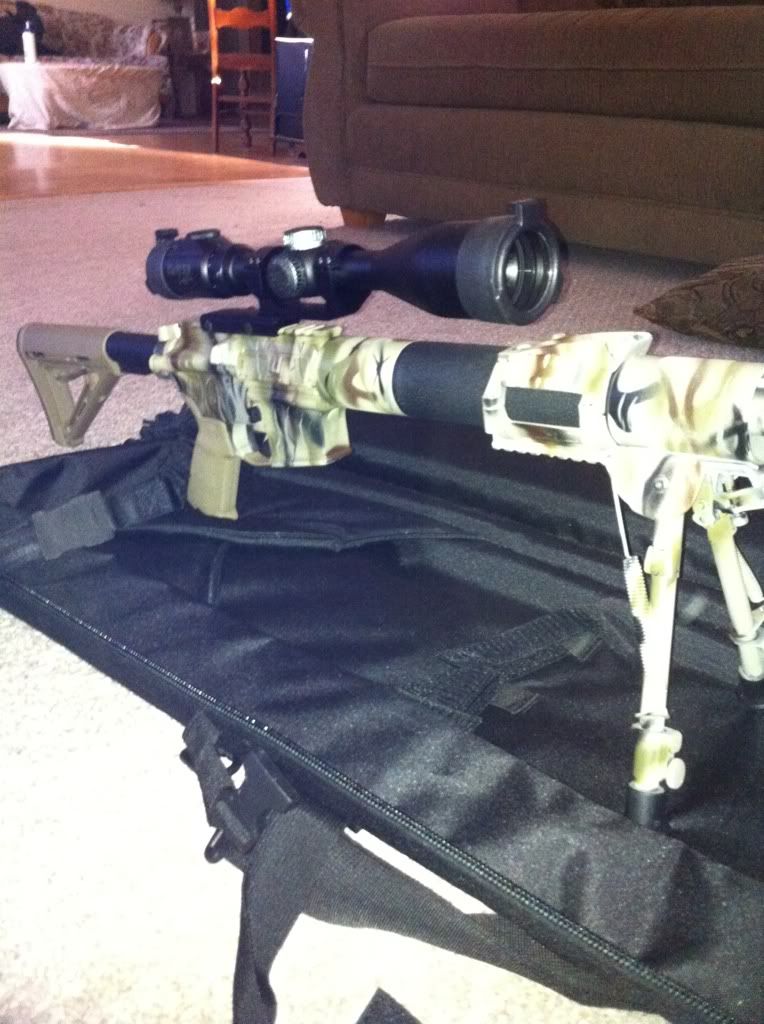 this was with 110gr factory ammo 5 shots @ 100 yards.
this is a really bad picture of the SR6 reticle in the new scope, it's actually a really cool blue. The scope is super clear, easy to zero. I had my doubts about the SR6 reticle because it didn't have my caliber in the presets but I played around with it and had two different printouts for it (2 different bullet weights) I zeroed it at 100, got some good groups and then set it for two hundred and started ringing gongs out to 500. The only negative about that scope that I can find so far is that the pin that holds the included scope cap fell out, the pin fell out and landed on the bench, and the flip up part went to the ground. It was an easy fix though and didn't come out again. Pretty good day at the range, didn't really have any dumba$$es the weather was nice and I hit what I was shooting at. Who could ask for more.