Hey guys im a new member to the forum, and really enjoy taking you on my hunt. Two weeks ago my friend Henry and I went to this great farm that he has permission to hunt on, the first time we went out to the farm there was so many squirrels out there we did not know which one to shoot at, i swear i went threw half of a 500 tin of JSB, it was infested, this last time we went this would be my 3rd his 4th time. we did not see as many, turns out we have done a lot of control on these pest, we really had to work on the binoculars to find and squirrels and not only that, they where quick to get back in there holes. they did not give much time to put the cross hairs and any sudden movements would put them in the holes.but we still managed to get a couple on video. i hope you enjoy the short clip, you can also check out my hunt before we got 25 squirrels on that hunt and you can see the damage the squirrels inflict. Henry was on the RWS 54 whacking them out to 65 yards, i was on the Gladi8or knocking them out at 75 yards.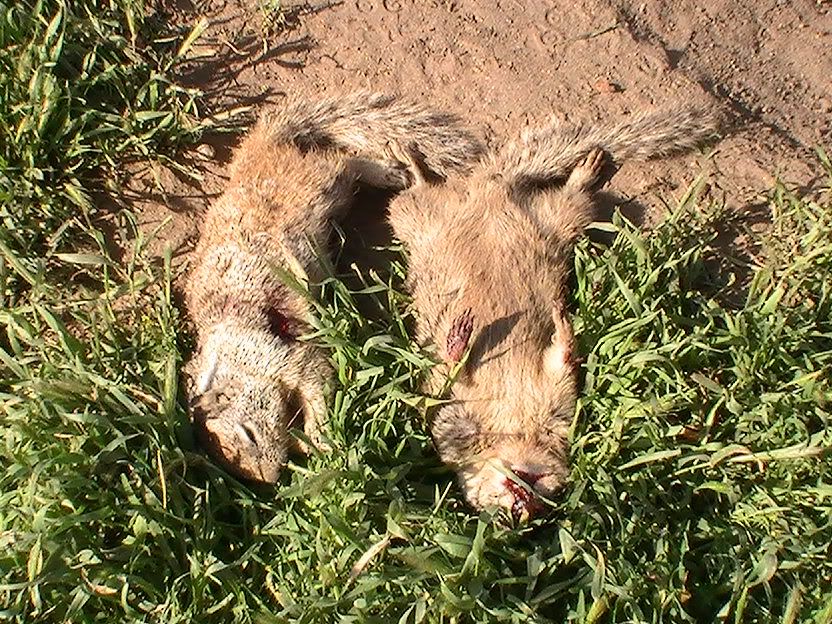 This guy managed to role down his deep hole hes in there you can see him in the pic, but you can see all the blood that squirted out of him.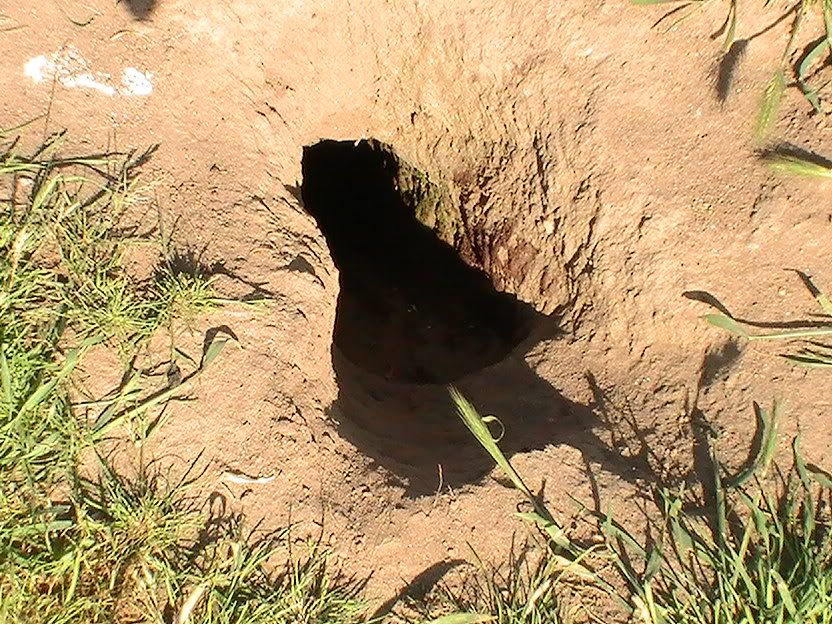 Head shots work really well they usually fall next to their holes but not ever time.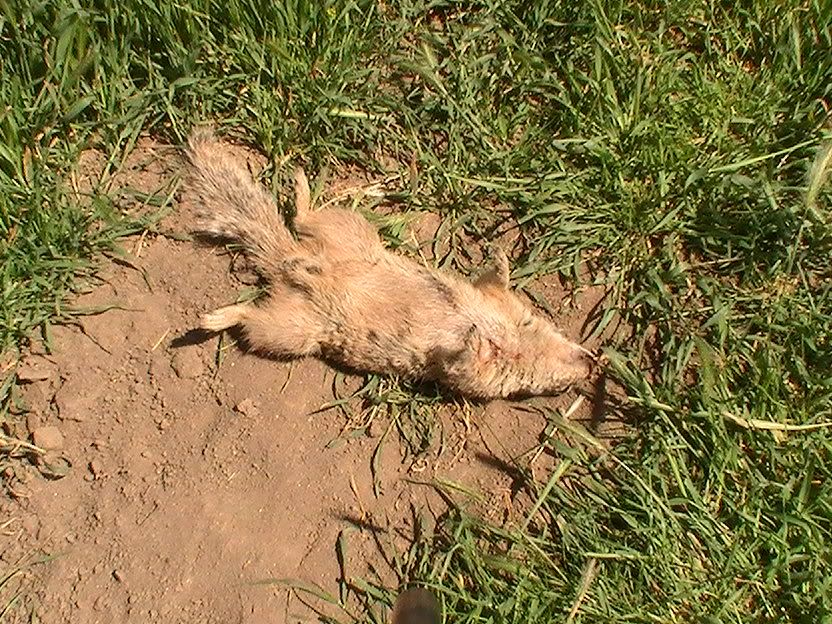 This guy got a JSB right threw the light switch. he didnt move much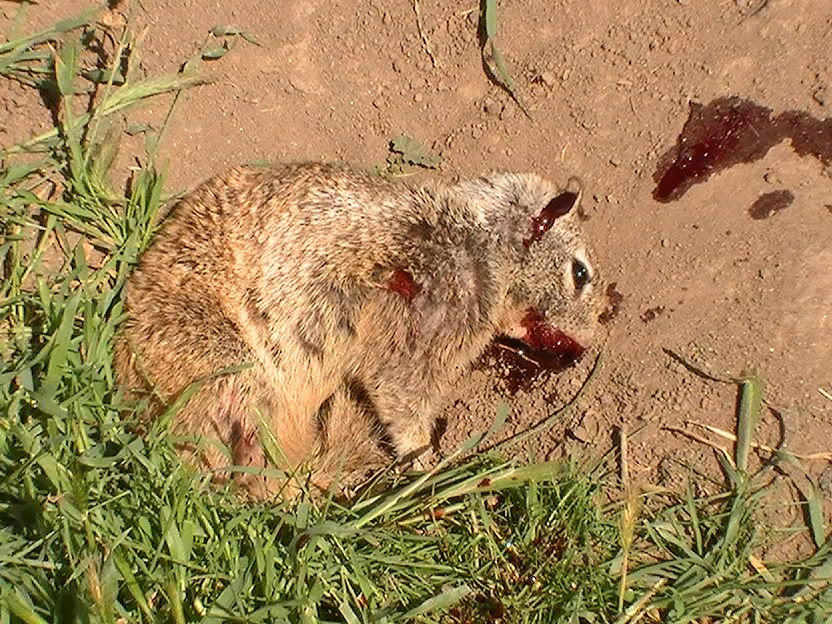 This is what we ended up with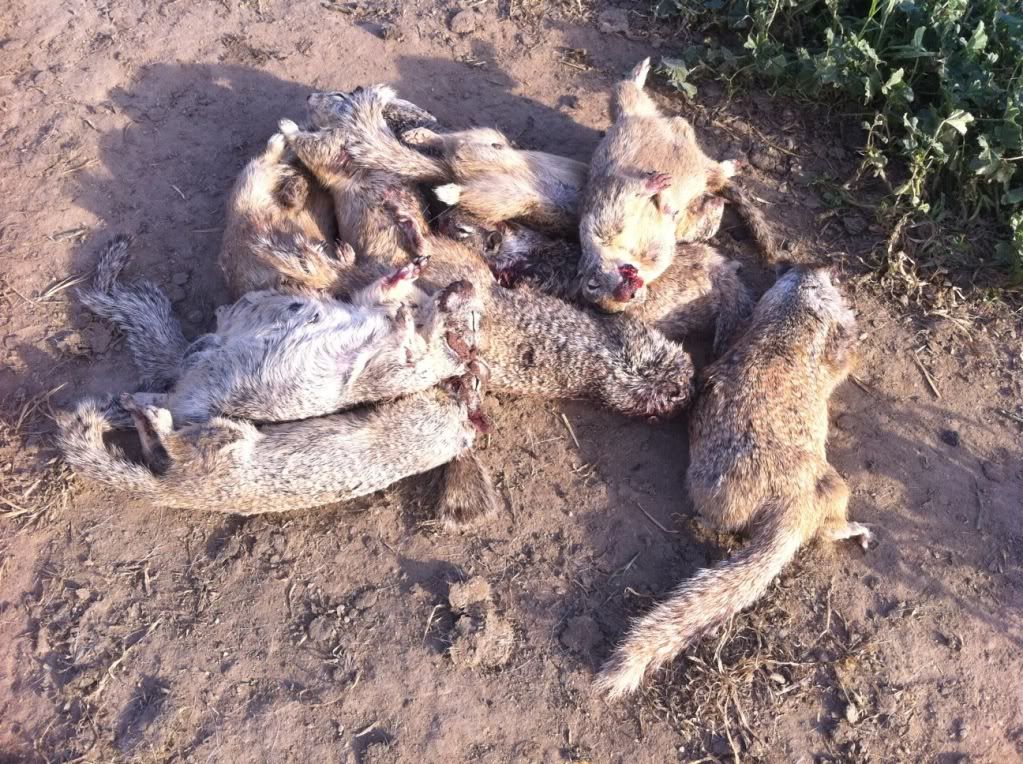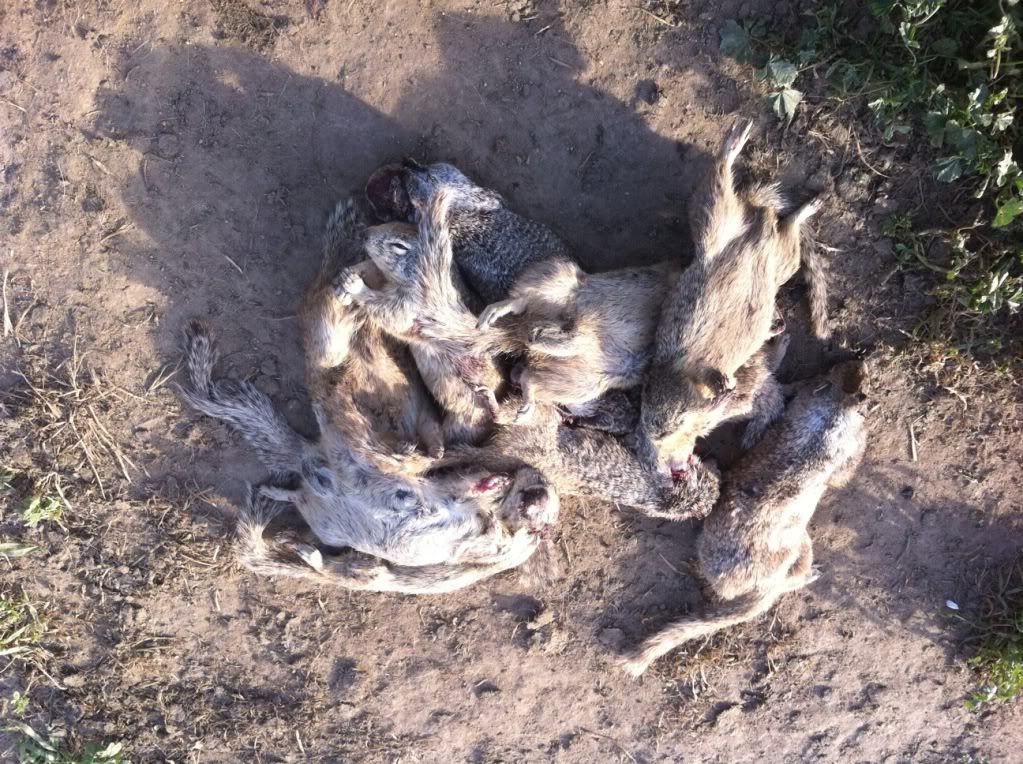 Check out the videos hope you guys enjoy them.Video Squirrel HuntThis is your second huntHunt #2