A couple of weeks ago I got my first cf tank, a 44 cubic foot off ebay. No more hand pumping my .25 Mrod! I already had two scuba tanks I use for my disco so I'm pretty well set now. I took the new to me scba tank over to my local dive shop here in yuba city to get it filled, which thankfully is no problem. The owners are real nice people and have no problem filling paintball or air rifle tanks. I asked him about a cover for the tank to protect it while I'm in the field and he suggested a wet suit. It just happened he had an old one he sold me for $10 and some neoprene glue. After some careful cutting and glueing heres how it came out.
I used one of the arms for a cover for my 6cf scuba tank I use in the field for my disco.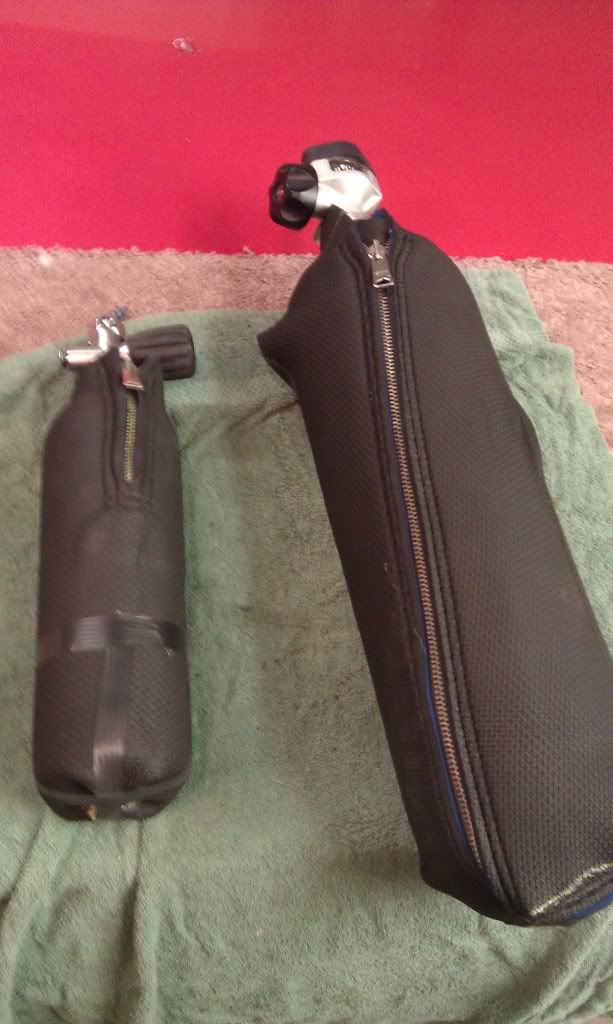 They work real well and fit real tight should keep the tanks protected while dragging the though the woods.