Here is a build I just did with the intent to use it as my deer and pig gun. Basically i built a second upper for my lower that I use for tactical rifle competition. I just swap the upper over to the upper that is designated for hunting. Yes there is a difference in 6.8x43 than SPC or SPC II. Allows for higher pressure hand loads etc...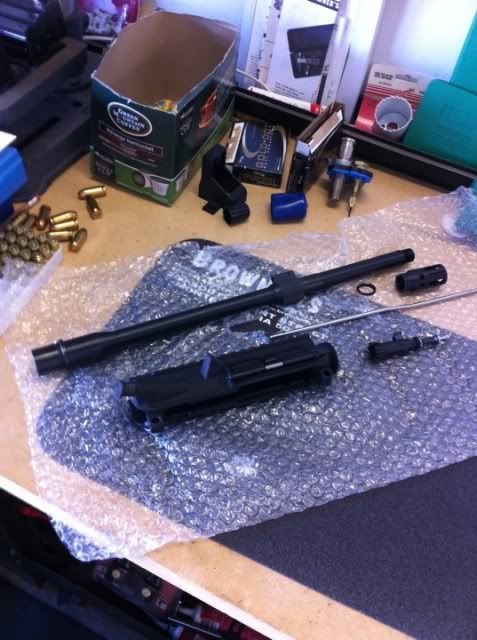 This is a Tactical Machining upper (with dust cover and forward assist), AR15Performance Nitro-carburized 16" socom profile 6.8x43 5R (1:11.25 twist) with one of their muzzle brakes, a Troy low pro gas block and DPMS mid length gas tube. Also the bolt is by AR15Performance and matched to the barrel, they call it a super bolt.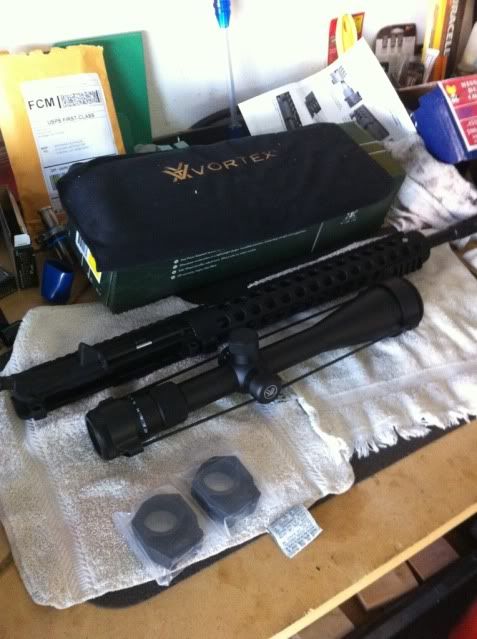 Put the upper together with the addition of a TROY TRX Extreme free float barrel in the 13" size. Also received my riflescope and match rings from Vortex. Its a Viper 6.5-20x50. Its a very clear piece of glass so far, the edges dont wash out and stays nice and clear at dusk/dawn. Ill tell you more once I get to sight it in. I am still waiting on my bolt carrier to arrive.
Yes I know the safety is off, the bolts not in it. Without shooting it to actually chrono it yet, the balistic data that Silver State Armory ammo is claiming for their ammo is below. I put one of their hottest rounds and one of their slower rounds to show the range. BC Muzzle Vel. Muzzle energy Rise 100yds Zero 200yds Drop 300yds6.8 SPC 85gr Barnes TSX TACTICAL 0.246 3000 1708 2.3 0.0 -7.8 6.8 SPC 85gr Barnes TSX 2920 1614 2.4 0.0 -7.7 6.8 SPC 110gr Sierra Pro Hunter TACTICAL 0.314 2600 1655 3.2 0.0 -11.3 6.8 SPC 110gr Sierra Pro Hunter 2500 1525 3.5 0.0 -12.6