I shot Sporting Clays at a charity shoot at Kern County Gun Club on Friday. I shot a 87 X 100 one of my team mates won the shoot with a 90 X 100. Our team averaged 83.5 X 100 and we won the team event. We had a great time. I think there was twenty four man teams.
Each guy on our team got a belt buckle and $50.00.
This is a picture of most of the belt buckles I have got from shooting Sporting Clays.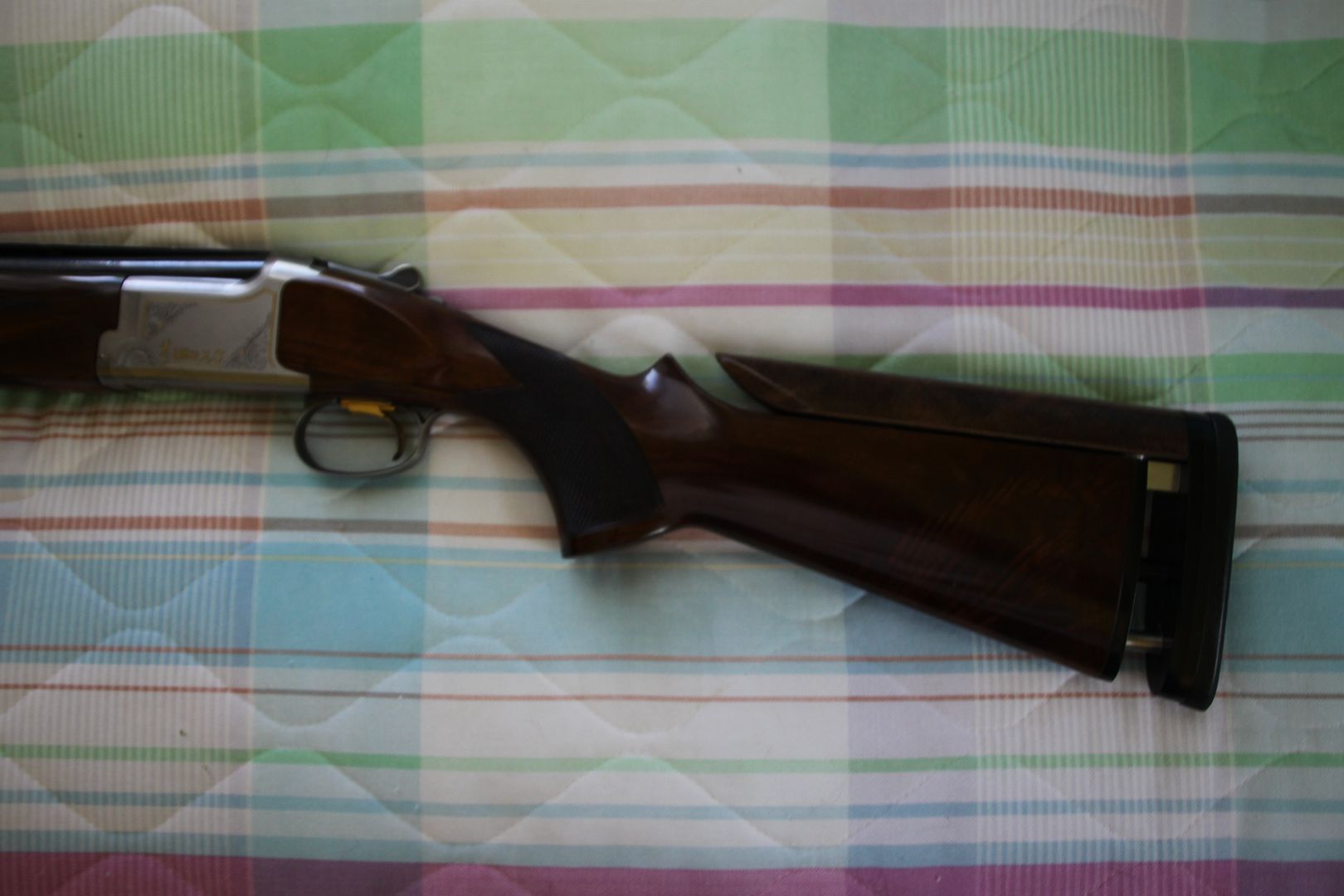 This is a picture of my Browning Ultra XS Sporting Clays gun, it has 30" barrels. About 5 years ago I had the G-Squared Shock Master put in my stock. The Shock Master is pretty cool it really lowers the recoil. It is air operated.If you ever get a chance to shoot a round of Sporting Clays, go for it. Sporting Clays is great bird hunting practice.