OK lets try this again!Gave making homemade Pastrami a try on Saturday. Bought some corned beef and followed a recipe I found on a smoking forums I just joined. After about the needed time on the smoker I pulled it and made Pastrami sandwich with caramelized onion and sweet pepper, and Swiss cheese. with a side of Corn and cabbage slaw.Fresh out of the smoker.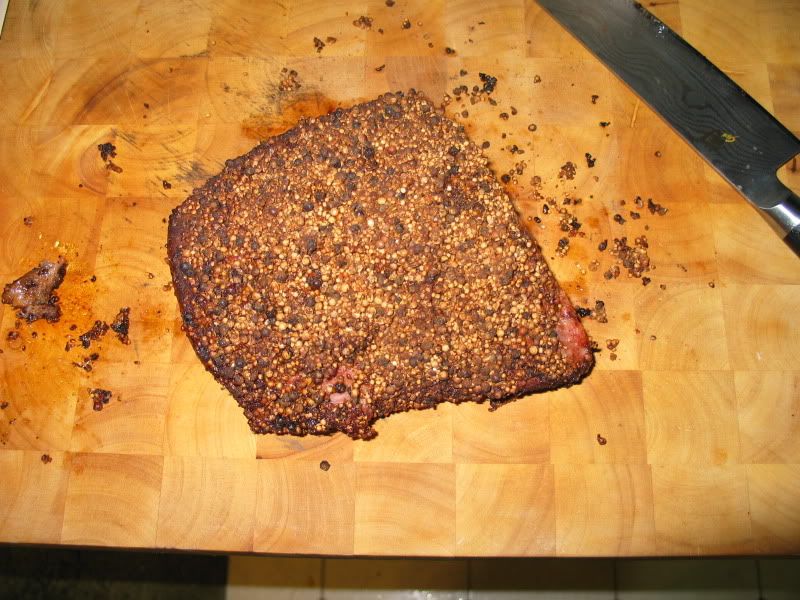 Here it is slices and ready for the sandwich.d
Here is is ready to be served.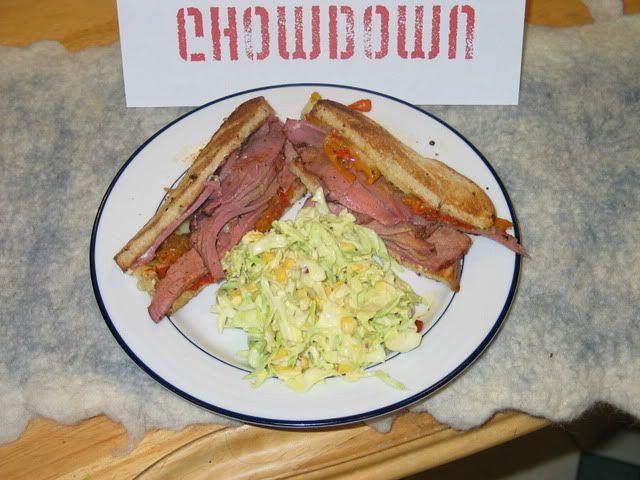 YUMMY everyone enjoyed it. Bad thing is very little left over and now I have to do another one. Next time I think I will let it sit over night and then slice it up nice and thinRobert