The brother in law, nephews, and I decided to try our hand fishing in the ranch pond that's been stocked with bass, crappie, blue gill, and some cats. We used rooster tail lures of various colors all with excellent results. The first day I got 6 in about two hours with my brother and law getting 10 and the boys getting about 7. The next day I hit 14!!! With the others pulling in about 14 total between them. We did catch and release. My brother in law hadn't been fishing in years and now he and his boys are hooked. Here's some pictures.
The brother in law with a nice size bass.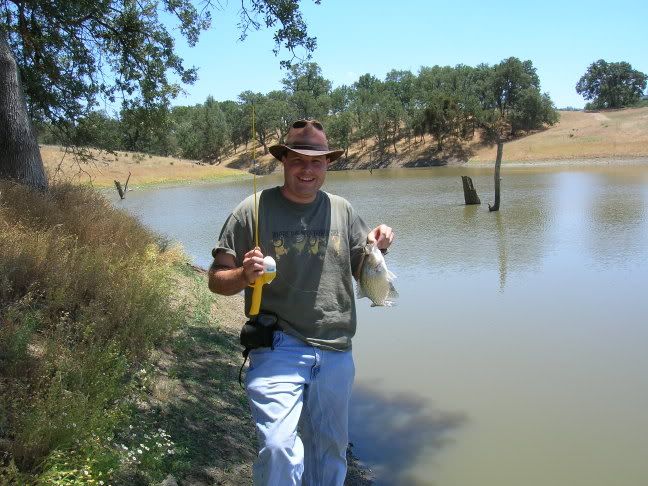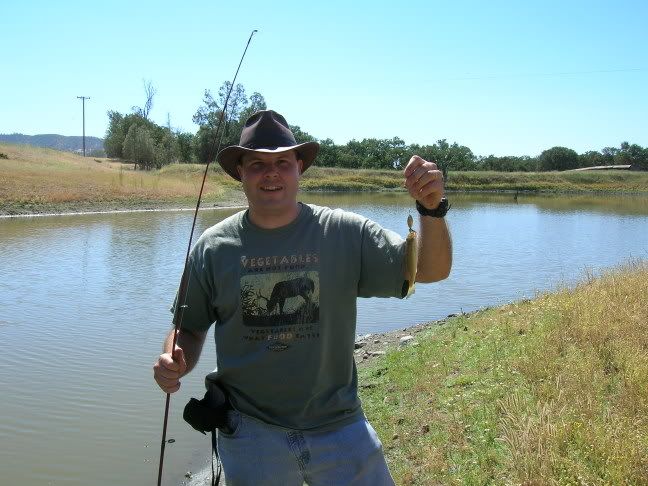 Caught a few small ones too!I had more pictures but they're mostly the kids. Because they're minors and not my kids I won't post their pictures. One nephew caught a nice bass about the same size as his dad. There were some really nice ones and some really small ones caught both days. One of the fishing poles was one of those Walmart kids specials with Looney Tunes characters on it which the nephews wouldn't use because it was too wimpy for them. I ended up using the kids pole the second day and caught more fish on it then they did. At the end one of my nephews asked if he could use the kids pole because he only caught two on the adult pole. What a change from two hours earlier!!!!