Here are some pictures of some of the bucks we saw while hunting G-6.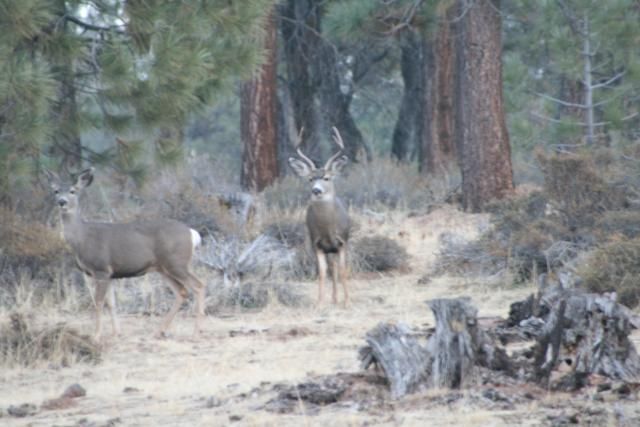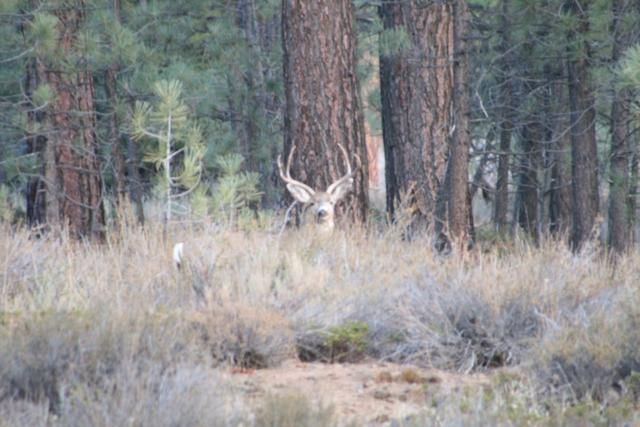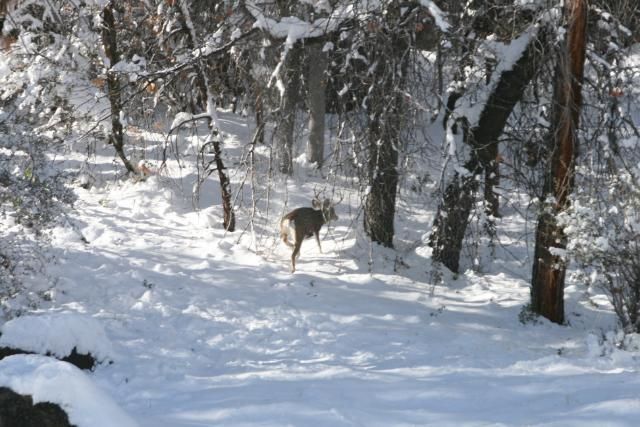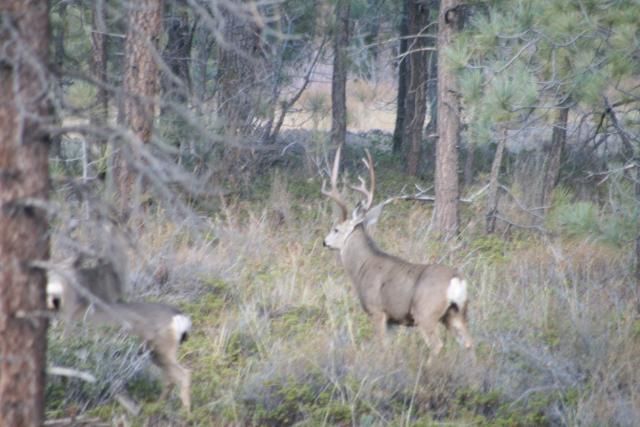 I underestimated the 2 X 4 buck in the last two pictures. His antlers were so tall, it made me think he had a real narrow rack. My friend Rob's son Justin told us we were nuts for not taking this buck and now I think he was right. Look at this buck's neck!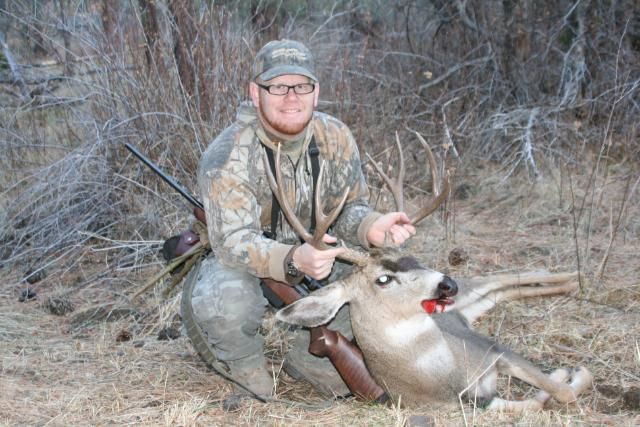 This is a picture of my son Wes with the 4 pointer he took in the afternoon on opening day.We saw quite a few deer on Sunday and a fair amount of them were bucks. Monday it snowed all day long from before sun up until after dark. The deer were not up and moving around while it was snowing and that surprised me.On Tuesday we went to another area in the morning and saw tons of new deer trails in the fresh snow. It was obvious that the new snow storm had more deer moving to lower ground for the winter.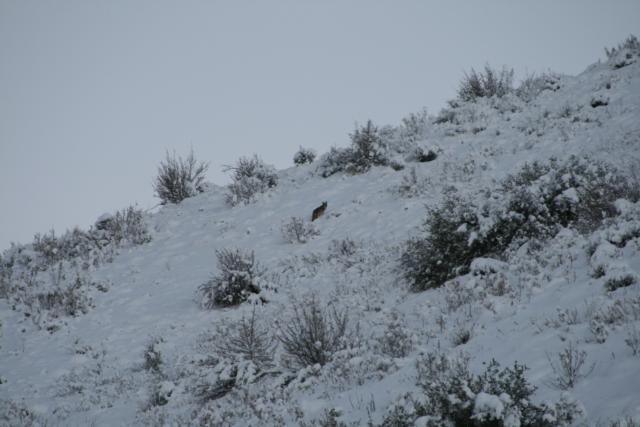 In the above picture you can see that I was not smart enough to put the extra gas I had in my truck on the nice day before the snow storm.
The buck on the left was a 2 X 4 that my friend Rob got on Tuesday afternoon. The buck on the right is the 3 X 4 that I also got on Tuesday afternoon. The Forest Service was about to close the gates to most of the areas we were hunting so we felt some pressure to go ahead and take some bucks. We wanted snow before the season started, we got that and then some. It was a great hunt.