I decided to make the prosciutto I was talking about in an earlier post and it came out amazing! All you need is a duck breast, cheese cloth, cotton string, 2 cups kosher salt per breast and 1/2 teaspoon of white pepper. I put each breast on top of a cup of salt then covered with an additional cup and let it cure for 24 hours in the fridge.
After that I rinsed the breasts and made sure there wasn't any leftover salt on them. They where firm and they had deepened in color a little.
I then sprinkled a 1/4 teaspoon of white pepper on each side and rolled them up in the cheese cloth and tied them up to hang in the kitchen.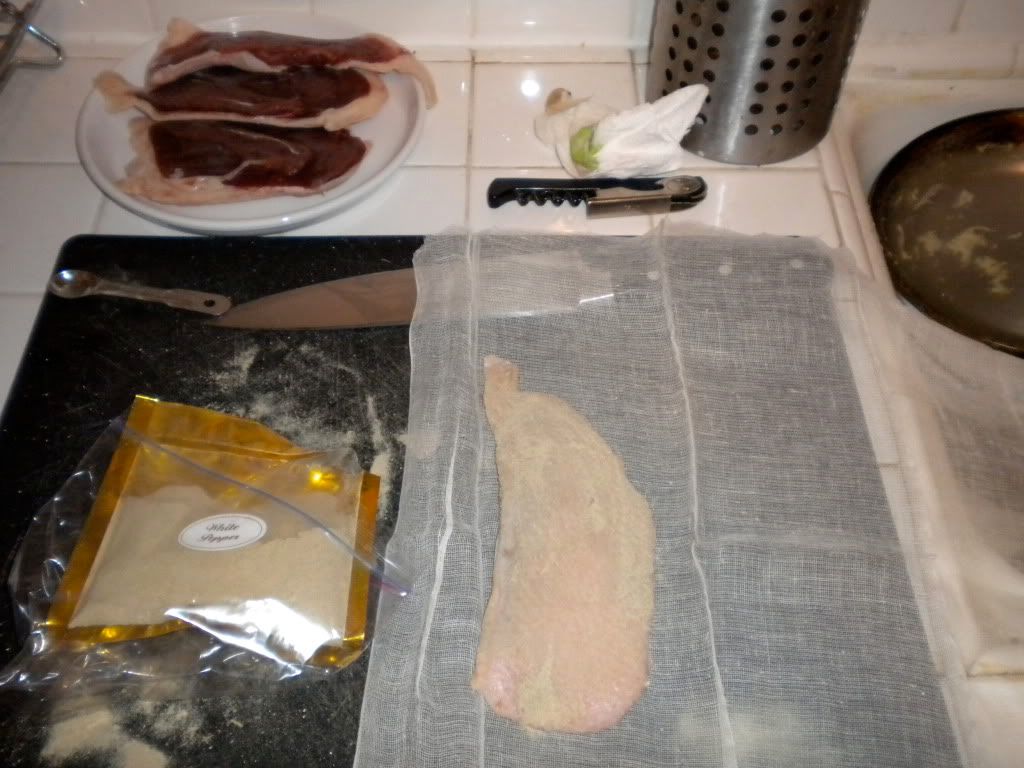 I weighed each breast as they would be done when they lost 30% of their weight after the salt cure and marked the weight that they would be finished at.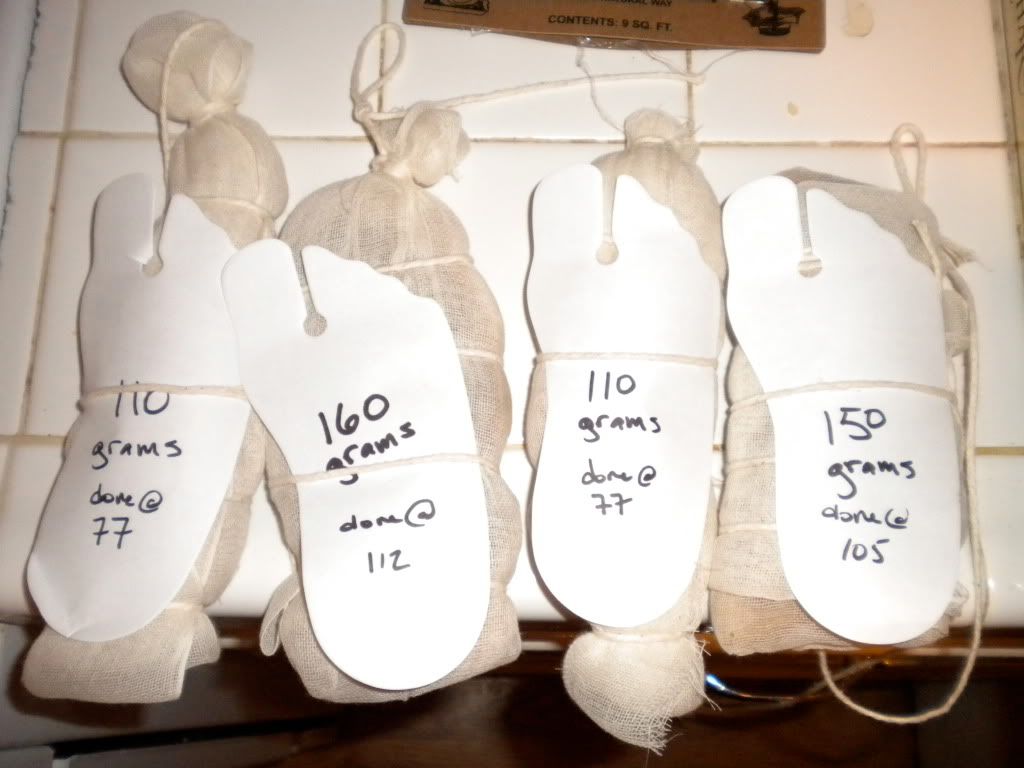 I hung them to dry in my window for 7 days like this.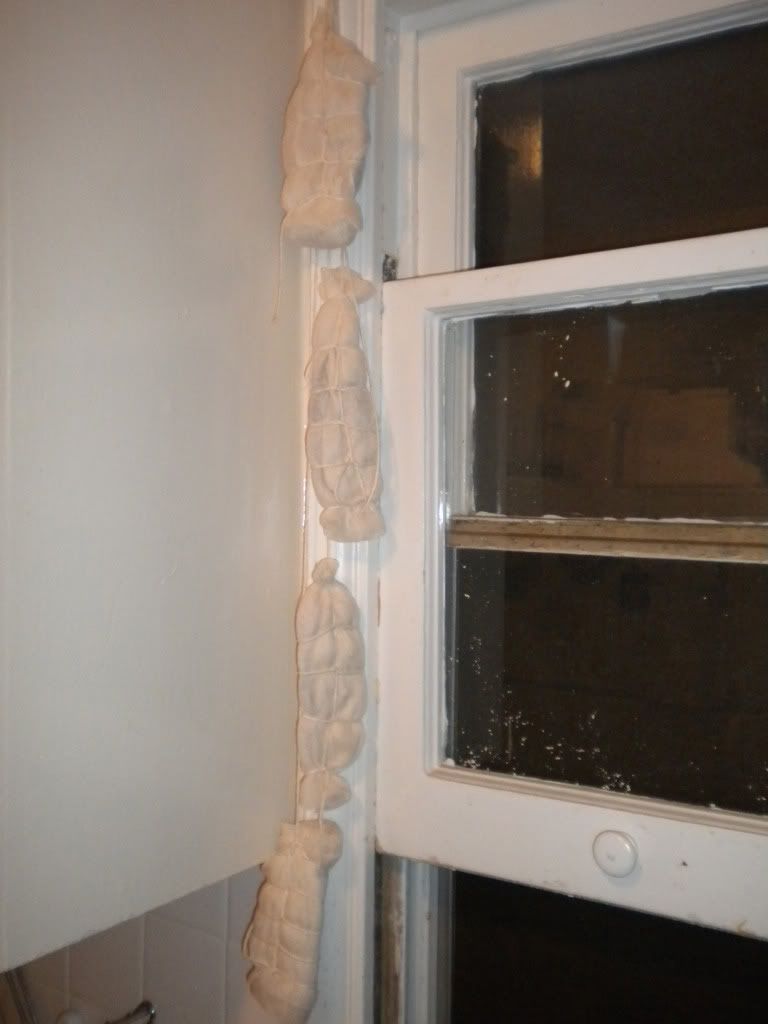 On the 7th day I opened them up and threw out the cloth and sliced a few pieces up.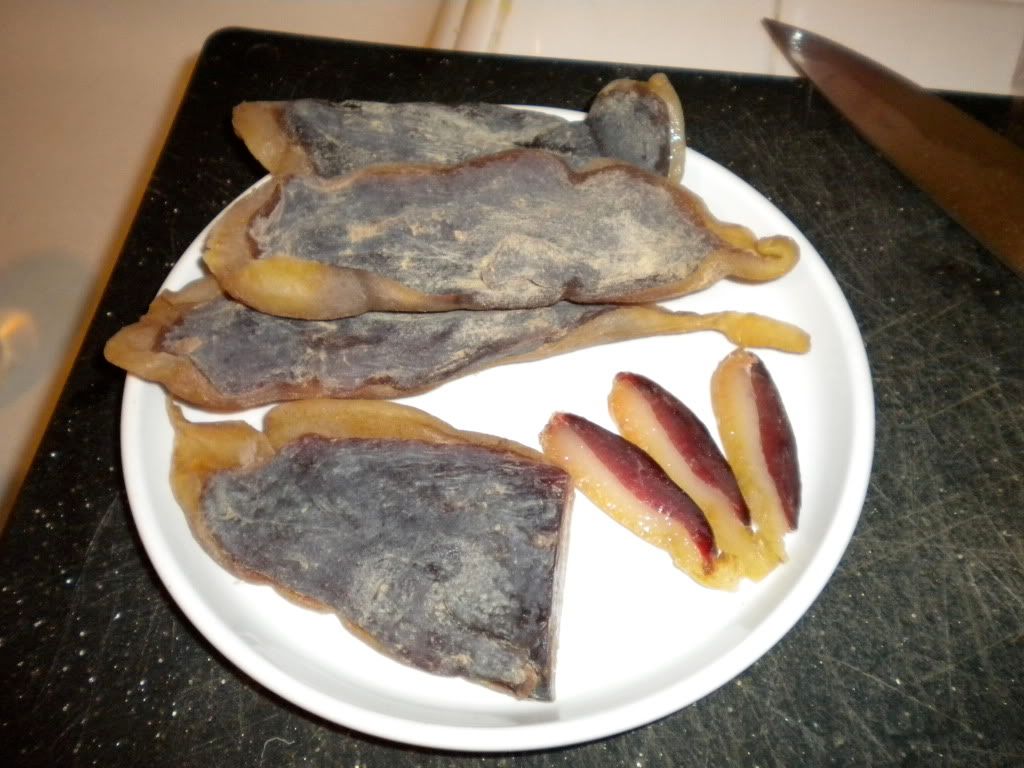 It tasted great! You don't get a large slice of meat but the flavor was intense. The fat tasted great and the meat had a great consistency. My only problem was I couldn't slice the meat thin enough. I guess if I had a meat slicer that would have been different but it really wasn't necessary.