This morning we got Soccer out of the way early and I thought I would give the Bacon Explosion recipe a try. Below is the first step. Recipe called for 2lbs of bacon. I created a 7X7 bacon weave. It was not as difficult as I thought it would be. Then sprinkled some pork rub on the bacon.
The next step was creating the sausage patty. The recipe called for 2 lbs of sausage, I used Jimmy Dean Maple flavored. The recipe had you make the patty right on the bacon then peel it off I found that one of my other cutting board would create the proper size patty, so I used that as the surface to roll out the sausage into a patty on.
The next step was to fry up the remainder of the bacon. The recipe called for 2 lbs. of bacon total. The package I bought was three pounds so I fried up the remainder of the three lbs and then cut it up and sprinkled it over the sausage. Forgot to take a picture of it , but I sprinkled a little BBQ sauce over the cooked bacon. Sorry about not getting a picture.
This is the sausage and cooked bacon that I rolled into the log.
The next step called for rolling the bacon weave over the sausage roll.
The last step was completing the wrap and sprinkling with pork rub.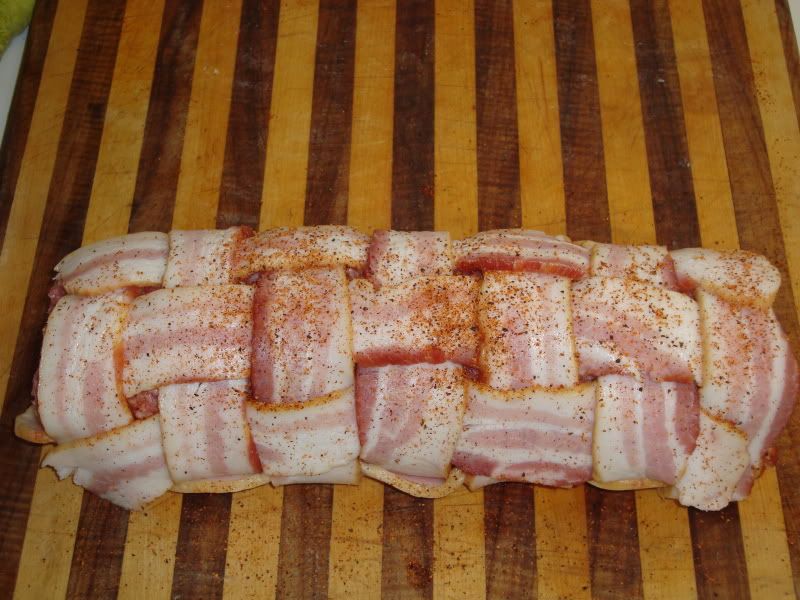 Got the smoker going a little before three and put roll into the smoker at 220 Degrees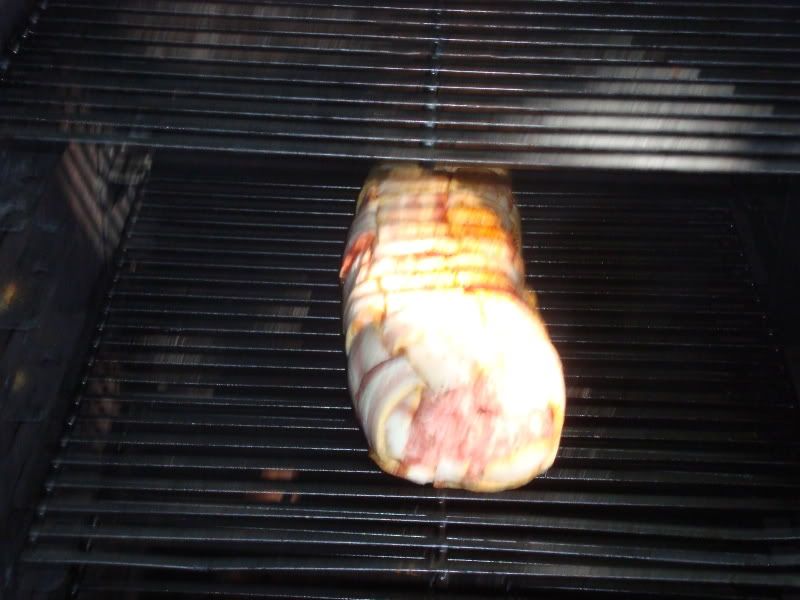 Cooked it for just under three hours at 220 degrees
Fired up the gas grill to see if I could get the exterior bacon a little more crisp. The gas grill did the job
Look at t he nice pinwheel effect.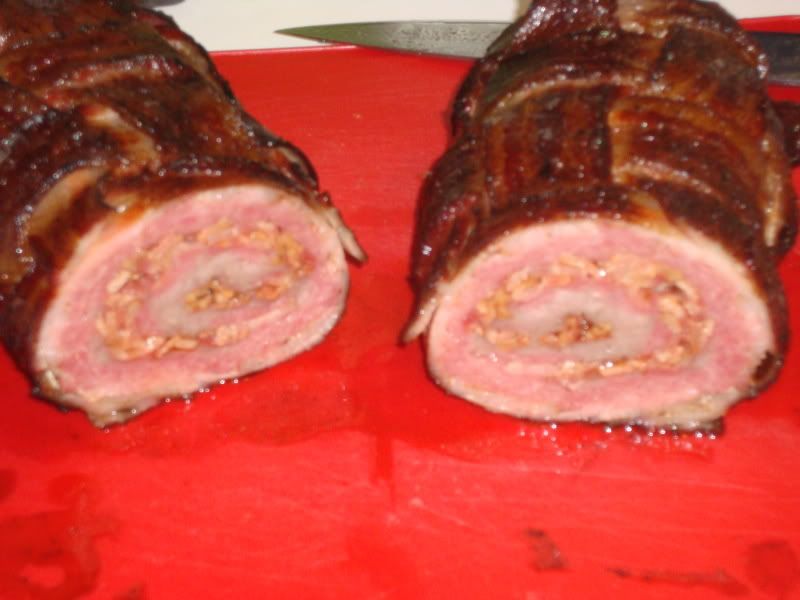 Served up ready to eat. Oh yeah added some melon to he dinner. I think that will keep my arteries from clogging. Kids plate and adult plates
Already planning the next one. Going to use Italian Sausage next go around and my wife wants me to do one with a pork loin inside. Robert